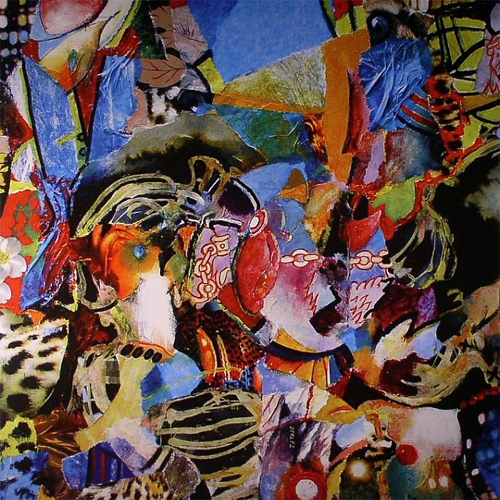 I believe that Anthony Child requires no introduction. If you were listening to techno in the mid 90s you are familiar with his numerous releases as Surgeon on Tresor, Soma, Harthouse, and of course his very own labels, Counterbalance and Dynamic Tension. Those only waking up to his ground breaking sound must travel back in time and check out Communications (Downwards, 1996), Balance (Tresor, 1998) and Force + Form (Tresor, 1999) among the many others. This particular review, however, is focused on his very latest offering, Breaking The Frame, once again appearing on his own Dynamic Tension. It's been over ten years since his last full-length album (remember, I'm not counting the numerous 12″ EPs here), and the expectations for the release are high. Will the album be a mere collection of previously released 4/4 heavy dance floor tracks, or will the globally renown artist deliver an anticipated album, taking the genre to the next level? It is definitely _not_ the former, and increasingly obvious that the latter is a true statement. I hope I didn't confuse you with that convoluted question. What I meant to say is, yes, the album is amazing!
Incorporating elements from post-everything headphone-friendly genres of dark ambient, crunchy IDM, and bass heavy dubstep, Breaking The Frame explores the depths of sound and the environments in which it thrives. From pure drone brooding tracks, to syncopated electro beats, to Surgeon's staple pounding techno, the atmosphere is eerie, tense, and incredibly cinematic. The muted textures are richly layered with focused attention to sound design, frequency overlap and stereo field composition, reminding the listener once again of Child's impeccable production techniques. Nothing is over-processed, yet nothing remains boring and stale. Individual triggers and occurring events swirl in a kaleidoscope of sounds, leaving many new surprises for subsequent multiple listens. The highlight of the album for me is "RADIANCE" (also featured in my Analog Caverns and Digital Crypts podcast) where spring-like metallic echoes approach the Alva Noto meets Autechre aesthetic of micro precision abstract rhythms.
"This album isn't about 'entertainment', it's about transformation, and transformation requires effort on behalf of the aspirant. My initial idea for this album project was to explore ideas of science fiction, but when I started the groundwork, it soon became obvious to me that my journey was one to inner rather than outer space. I studied the music of La Monte Young, Terry Riley, Eliane Radigue, and Alice Coltrane, all of whom made deeply spiritual, abstract music. I was searching for the deep spiritual essence that lay behind the surface structures of their individual music. This album is the closest I have been to reaching that point. It has nothing to do with nihilism or dystopia; it has a purely utopian aesthetic."
Breaking The Frame may appear to be a difficult record to the followers of straight up techno, looking for an album highlighting the best of Surgeon's output. But to the purveyors of experimental electronic music, from abstract glitch to drony noise, the album will offer a concrete package where elemental particles fold neatly into space. Things are amazing on this side of the musical spectrum. If you can't get enough of Surgeon, pick up his 2010 compilation for Fabric (London), Fabric 53, mixing up his selection of dubstep and techno tunes. Also, check out music by Lucy, Sandwell District, and Marcel Dettmann. Don't pass this one by!