I've been a regular contributor to The Music Lobby since the site's inception back in 2007. I first met Casey Winters on last.fm and was captivated and inspired by his taste in music. And you know that feeling. Instantly you want to pick up and listen to every recommendation, and when each keeps on being better than the last, you become connected with music. Headphone Commute reviews have been syndicated on TML, and it's about time that I brought you a taste of Onecaseman's flavor. I cherry picked the below three entries from Casey's latest reviews, to bring you the latest in hip-hop meets jazz meets electronica meets folk sound. All three are definitely my favorite albums, and I hope that with the embedded tracks you'd be inspired to pick them up as well… Enjoy these Sound Bytes!
Bonobo – Black Sands (Ninja Tune)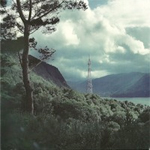 Simon Green returns with his fourth album as Bonobo, and it's more incredibly solid, future jazz material. With Days To Come (Ninja Tune, 2006), Green was bit by the vocal bug, and the vocals were the showpiece of that album. With Black Sands, he still has some vocals, but not as many, and they're more reeled in to be in balance with the beats (he's also using Andreya Triana as his muse, instead of Bajka). Speaking of the beats, you can tell Simon's been listening to some of the wonky instrumental hip-hop that's been coming out, as things get more hyper-active than ever on tracks like "Kiara", which feature chiptunes and cut-up vocal samples playing off each other. But this is not a wonky album. Green layers these sounds with Eastern influences and the ever-present jazz sounds to make this a work firmly entrenched in his style, just amplified a bit by current events in hip-hop. The basslines on this album are some of Bonobo's best. "Kong" and "The Keeper" rival anything on Animal Magic (Tru Thoughts, 2000). A good mix of old and new from Bonobo, and another wonderful album.
Bibio – The Apple And The Tooth (Warp)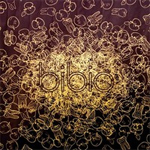 Stephen Wilkinson, aka Bibio, continues to churn out quality, in what has become his breakout year. Two albums and now two EP's – this one with 4 new tracks and 8 remixes, it's basically another full length. The new tracks start the show, and are fantastic. The title track perfects the folk-hop template while maintaining an energy most releases in this style can't compete with. It bleeds directly into "Rotten Rudd", which slows things down before becoming an anthemic sing-a-long. "Steal The Lamp" retreats from a Jaga Jazzist style opening into a Squarepusher style d'n'b freakout at the end, showing that Bibio still has more sounds he's willing to tackle. On the remixes side, highlights are Lone's effort, which throws the original sounds into a blender to create a smoothed out hip-hop groove. Leatherette's cut-up, pitchshifted version of "Lover's Carvings" takes some getting used to, but its lounge feel is too cool to be denied. Another highlight is Bibio's own rework of "Palm Of Your Wave", which takes the original tune to new heights. Another excellent release. Pick up your copy directly from Warp.
Kelpe – Cambio Wechsel (DC)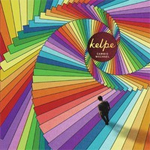 Kel McKeown returns with his third album after Ex-Aquarium (DC, 2008). I first became aware of Kelpe with his debut album Sea Inside Body (DC, 2004). His aquatic themes and pure electronic sound were very captivating. When he returned four years later with Ex-Aquarium, the aquatic obsession was still there, but an influence by actual instruments totally transformed his sound (in a good way) in that it almost sounded like two different artists. Cambio Wechsel seems to have merged the sounds of those two albums. He also pulls some retro funk samples into the mix in a very compelling way. It seems to blend perfectly into his sound's aesthetic. Squelchy bass is the backbone of Cambio Wechsel, which gives the album a much more hip-hop vibe than Ex-Aquarium (which came across as more folktronic to me) but Kel takes it away from the normal dirty hip-hop setting as much as is possible, converging it with the aforementioned funk, as well as folk, jazz, psychedelia, and kraut-rock. The overall effect is funky without being clubby. It's a totally new sound, and that's what Kelpe has been missing before, its own sound. With Sea Inside Body, it sounded like a lot of other IDM at the time. With Ex-Aquarium, it sounded like Four Tet. With Cambio Wechsel, it sounds like Kelpe. Available from D. C. Recordings.