Here's a great set of reviews from Elizabeth Klisiewicz, covering the latest in experimental and jazzy beats – three albums that should get your head nodding and your feet shuffling. Fans of the The Cinematic Orchestra and Bonobo will agree! If you have a Spotify account, the little green icon will take you directly to the album, and you can listen to it in its entirety! If you don't, you're missing out. And we swear we don't get a kickback from promoting this service! We hope you enjoy!
Thievery Corporation – Culture Of Fear (ESL Music)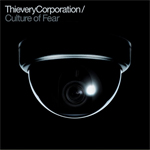 Culture Of Fear is the latest oeuvre from DC-based Thievery Corporation, out now on Eighteenth Street Lounge Music (ESL). Its buttery soundscapes shimmer and slide effortlessly, with bossa nova and dub sharing space with political raps about government security. Eric Hilton and Rob Garza's kitchen sink approach to music crafts sophisticated jazz, reggae, and space rock, revealing their diverse tastes and musical chops (it's no wonder, the duo kicked it off after discussing their admiration for the work of Antonio Carlos Jobim). Recording on their own label, they mix and match high-tech gear with vintage guitars and Moog synths. In their personal studio, they have recorded an impressive array of albums, compilation, and singles. This latest album doesn't break any new ground, but it mines the successful vein of trip-hopping beauty that have made this duo so successful. Attracting the likes of Perry Farrell, Wayne Coyne, and David Byrne on past efforts, they worked with hip-hop artist Mr. Lif on the engrossing title track. Regular guest vocalist LouLou Ghelichkhani adds her beautiful voice to the stunner "Take My Soul" as well as "Where It All Starts" and "Safar (The Journey)". Mesmerizing instrumentals such as "Fragments" also make this album an aural treat. Nigerian artist Sleepy Wonder also contributes to the reggae dub of "Star Gazer". As before on all their previous work, this release is a pleasure from stem to stern and highly recommended for fans of Zero 7, Hooverphonic, Massive Attack, Tricky and Portishead. Check out Thievery Corporations top hitters like The Richest Man In Babylon (ESL, 2002) and The Mirror Conspiracy (ESL, 2000).
Arms And Sleepers – The Organ Hearts (Expect Candy)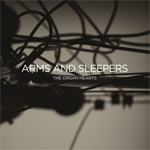 Formed in 2006, the US band Arms And Sleepers consists of Max Lewis and Mirza Ramic, along with frequent guest musician Ben Shepard of Uzi and Ari. Imagine if Milosh joined forces with Hammock and Caribou, and you start to get an inkling of the delights in store for you. Woozy glitch takes up with kaleidoscopic carnival organ, leaving the listener with a fuzzy afterglow. Accessible tunes punch through the haze and carry you along for a sweet, beautiful ride, never faltering once during the album's nearly forty minutes of bliss. Ben Shepard lends his voice to "I Sing the Body Electric", which wouldn't sound out of place on any of Milosh's albums. "Reprise" is an uptempo spy ditty, and aims straight into Bond territory. Sailing breezily past you into "Yesterday's Child", you almost think you are ensnared in one of Air's poppy confections. It ends all too soon, and waltzes into more downtempo cool with "Kiss Tomorrow Goodbye", whose lush strains remind me sharply of Thievery Corporation (vocals and lyrics by Philip Jamieson). I've listened to this album extensively over the past month, and it always feels like I'm inside this amazing dream that I don't want to end. Recommended highly for fans of Milosh, Thievery Corporation, Zero 7, and anyone who enjoys a seductive melange of trip hop, jazz, and ambient beats. Pick up your copy of The Organ Hearts directly from Expect Candy, a Bielefeld-based (Germany) label, hosting most of Arms And Sleepers catalog.
Hidden Orchestra – Night Walks (Tru Thoughts)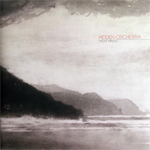 The inimitable Hidden Orchestra, led by Joe Acheson and formerly known as The Joe Acheson Quartet, released this lovely album last fall on Tru Thoughts. Their jazzy night beats and lush soundscapes are conjured up by two stand up drummers and a plethora of classical and stringed instruments. The tunes veer from trip hop and be bop to classically inflected ambient. Conjuring up scenes from vintage film, this thoroughly modern ouevre is overlaid with a haze of trad jazz. The album opens with the spacey swell of "Antiphon", which zips you along to the grandeur of the widescreen "Tired and Awake". This latter composition is dominated by ominous bass and underlain by watery glitch. "The Windfall" has lovely horns and would be right at home on a Charlie Haden record. Vocals and spoken word are used sparingly, and never overwhelm the cinematic sweep of this release. While there is a sadness permeating this album, splinters of light break through every now and again, binding the listener with a sense of brooding optimism. You are not left untouched by the heft of these songs, nor do you want its haunting strains to leave you by the time "Undergrowth" washes over you with its unsettling violin and bird calls. A truly original, challenging, and breathtaking release which is highly recommended for fans of jazz, classical, ambient, and fans of Cinematic Orchestra, Bonobo, and even Squarepusher. Pick up Night Walks on Tru Thoughts, a UK independent label that hosts Nostalgia 77, Quantic, and The Bamboos.