Here are a few mini reviews that I have prepared a few months ago but never got a chance to publish… As with all music – there's no such thing as time – so, if you haven't uncovered these gems yet, I'll be glad to be the one to introduce!
Flying Lotus – Cosmogramma (Warp)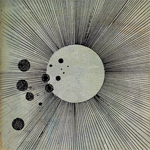 Listening to the music of Steven Ellison is a head trip. Period. Although we may have heard the sounds of Flying Lotus on Adult Swim's interludes (aka 'bumps') between the shows, he was first introduced to the followers of abstract, experimental, and instrumental hip-hop with his debut, 1983 on Warp Records' offshoot, Plug Research. Then, FlyLo showed off his skills with the Reset EP (2007) on Warp, and by 2008 the label was confident enough to backup this California producer of avant-garde beats and free-form jazzy rhythms for his sophomore LP, Los Angeles. By 2009 everyone knew his name, and although there were a few copy-cats in the alleys, no one could cut it as deep and smooth as Flying Lotus. Ellison's stumbling beats and rubbery bass lines defy metronomes and clock synced drum machines. Truly in the spirit of jazz music, Cosmogramma is an improvisational production. The synth lines sprinkle through the confetti of percussion, falling like a dandelion's florets into the dirt beneath a rolling tank of rhythms. Defying your expectations and any genre classification, Ellison's deranged psychedelia is a beautiful child playing with a kaleidoscope of plucked sound. If anything, Ellison's third full length is a lot more "jazzier" than its predecessor. With 17 tracks running a little over 45 minutes, Cosmogramma is an album with a lot of material to digest in one sitting, and begs for multiple returns. And these are definitely rewarded!
The Gaslamp Killer – My Troubled Mind (Brainfeeder)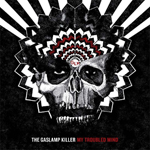 Personally, before I ease into the troubled mind of Willie Bensussen, I like to queue up his incredible mix, Hell And The Lake Of Fire Are Waiting For You! released as a limited edition of 1000 copies by Hit+Run in 2009. And what a mix that is, ladies and gentlemen! One can not describe the skill with which The Gaslamp Killer traverses dubstep, hip-hop, jazzy riffs, and experimental psychedelic rock! Although The Gaslamp Killer has produced a few tracks here and there before, My Troubled Mind is the first official release, available as a digital download with 7 tracks plus a booklet or a two track 10″ vinyl (with a different tracklist). Although its total run time is only about sixteen minutes, Bensussen manages to sweep you off your feet with his incredible instrumental beats and abstract experimental sounds, dragging you to hell and back through dub, hip-hop, kraut, and electronics! Full of vinyl clicks and hisses, the release is more than a mash-up of genres, B-side record digging, sampledelica and Frankenstein precision stitching – it's a true masterpiece celebrating love for music, culture, tranquility and psychedelia.
The Gaslamp Killer – Deathgate (Brainfeeder)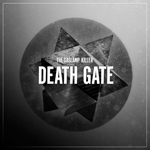 Rolling through my weekend with The Gaslamp Killer, I come upon his latest EP, Death Gate. Right from the start, the bass kicks in with a tighter production, sharper effected synth lines, and a lot more solid song structure. The EP is a bit over sixteen minutes, and the collection of five tracks still feel like a set of vignettes (if anything – that's the only downside – I can listen to Willy all day long). Gonjasufi makes an appearance on "When I'm In Awe", as does Mophono and Computer Jay. Here come the cut-up hip-hop influenced beats, distorted space trips, and intricate manipulations. Full of jazz riffing, lounge smoking, head bopping, dub rolling, and rhythm chopping ideas, Death Gate is a space ship ready to take you on a head spinning trip. Don't say I didn't warn you. This is an exceptional record that only gets better with repeated listening. You must check out the following mixes from The Gaslamp Killer: Gaslamp Killers (2007), All Killer: Finders Keepers Records 1-20 (2009), and the very latest, A Decade Of Flying Lotus (2010). There's also, of course, his production work for the ever elusive Gonjasufi, which we will cover here next…
Gonjasufi – A Sufi And A Killer (Warp)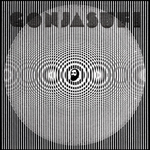 What becomes apparent right away is Sumach Ecks' nonchalant execution and approach to music. His falsetto distorted vocals filtered through 60s psychedelia and lo-fi dub smoke, are at the heart of every song structure of each confident track. Mix into that the exquisite production by the one and only [mother-flippin] Gaslamp Killer, and you have a hit, that even with its peculiar sound, a label such as Warp is willing to back. First hearing Gonjasufi on Flying Lotus' Los Angeles (who described this sufi's voice as "timeless, incredible filfth"), I was almost sure that it was a sampled track from one of those dusty records found in a random garage sale somewhere between San Diego and Las Vegas. Imagine my surprise when I finally connected the dots! On this record, the duo (with a little help from FlyLo on "Ancestors" and Jon Ancheta as Mainframe on four tracks) clearly demonstrates that a great record can stand out all on its own, independent from the year, style, or the overly-produced sound one hears these days. In fact, I challenge you to attempt and replicate the sound of A Sufi And A Killer! From acid infused rock to influences from the pre-hip-hop era, the album strokes your inner mental child into a trippy daydream where the lyrics are as haunting as the ghost of Woodstock beats. Mind penetrating "She Gone", "Kowboyz And Indians", and an absolutely wonderful "Sheep", stay in your head long after the record has stopped playing. Really dug this debut, and I am looking forward to more output from the duo. Check out a remix album, The Caliph's Tea Party (Warp, 20010) featuring reworks of the tracks by the likes of Mark Pritchard, Bibio, Broadcast, and many other Warp favorites…