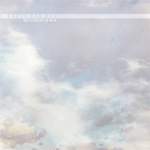 On his first full-length album, White Clouds Drift On And On, Brock Van Wey (better known as Bvdub) abandons dub techno conventions and returns to his West Coast chill-out room roots. It's a step in the right direction, making for some of his most emotional music to date. To set the stage for the music and these words, absorb the following quote on the CD inlay tray, from Wang Wei (701-761):
"Dismounting, I offer you wine.
And you ask, "Where are you bound?"
You say, "I've found no fame or favors;
I must return to rest in the South Mountain."
You leave, and I ask no more –
White clouds drift on and on.
The opening track, "Too Little Too Late" is gentle and ambient with voices drifting in and out of the mix. "I Knew Happiness Once" features fuller vocal samples that sound Eastern in origin. "Forever a Stranger" is beautiful and relaxing, with slow washes of textured sound. Repetitive choral pulses guide "A Gentle Hand to Hold." I'm reminded of Philip Glass' soundtrack for Koyaanisqatsi (in a good way). "A Chance to Start Over" seems to ask a question. Its ascending three-note pattern is joined by plucked strings and echoey vocals. The title piece is awash in long drifting chords. All six pieces are airy and beat-less with little bass. They are perfect for summer's late twilight. I'm sure lazy afternoon or late-night post-party listening sessions would work equally well.
Van Wey and Stephen Hitchell both played live at a LWE loft party in Chicago over the winter. They must have kept in touch, because not only did Hitchell publish this album, he also contributed a full disc of interpretations. These versions will undoubtedly please dub techno fans. The "Intrusion Shape" of the title track gradually reveals itself with full, deep bass and lingering chord caresses. It turns the uplifting original on its head, adding elements that are dark yet sensuous. At over twenty-four minutes, it's no lightweight. The Intrusion version of "A Chance to Start Over (Intrusion Shape III)" bears little resemblance to the original, but is pretty in its own right, with contemplative analogue synthesizers and wonderful surface noise that gives way to downtempo percussion. "A Gentle Hand to Hold" gently sways to congas like a pop song de-constructed. There is an entire world built into its subtle changes. "I Knew Happiness Once (Intrusion Shape V)" reminds me of The Orb, but for being serious (and more sparse). On "Too Little Too Late (Intrusion Shape VI)" metal shivers and beats tick while piano notes glisten.
This double CD is an amazing two-and-a-half hours of quality electronic music. Listening to it straight through, I'm reminded of the good old days when synthesizers offered glimpses of an alien world, when bedroom producers created whole atmospheres in space and time. Sometimes you need to look back to move forward. It's a revival.
– – – – – – – – – – – – – – – – – – – – – – – – – – – – – – – – – – –
Original review posted by Jacob Arnold on Gridface.
Republished with permission of the author.
myspace.com/bvdubtechnology | bvdub.org
myspace.com/echospacedetroit | echospacedetroit.com