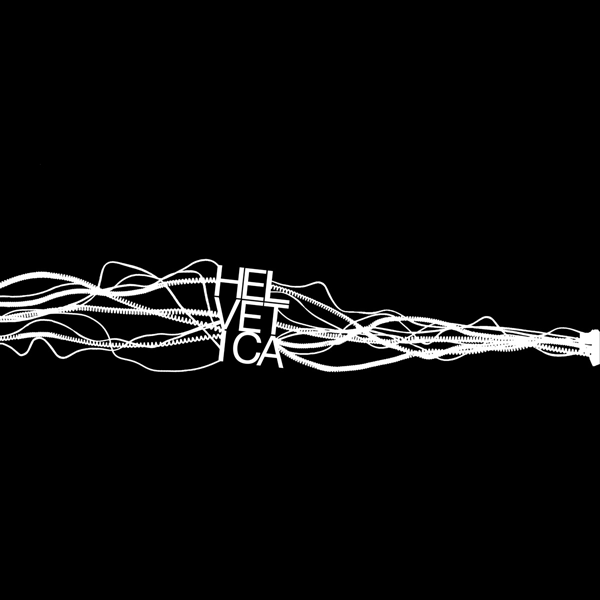 From the label that brought you majestic modern classical music from Icelandic rising star, Ólafur Arnalds, comes a new installment in emotional… wait… what's this? My expectations for melodramatic orchestral stabs are shattered by explosive drums and drilling breaks. Completely unexpected and incredibly welcome, Rival Consoles catches me off guard with his cinematic progressions, which are complemented by breakcore elements a la Venetian Snares. And this is only after I hear a single track on  Erased Tapes Collection I, which is available as a free download from the label's website. And so I reach out for some more.
Helvetica is Ryan Lee West's second EP on Erased Tapes released under the Rival Consoles moniker. In only four tracks, the record is enough to grab your attention with delicate classical piano arpeggios, IDM influences deriving from the catalog of Rephlex artists, with acid bleeps, breaks, and beats palatable to fans of the above mentioned V-Snares, Aphex Twin, and Boxcutter alike. Yes, I can honestly admit that I'm excited about this artist, because all of these cutesy frequencies are skipping right down my alley, past the puddles of tears and walls punched with mud. Playful, adventurous, and confident, the tracks produced with intricate attention to detail, are only a teaser for the things to come from this Leicester (UK) based producer.
The 7-inch vinyl is quickly selling out (already out of stock on some places I checked), but is still available directly from the label; and then of course there is the [mandatory] digital release. Be sure to also get your hands on Rival Consoles debut release, The Decadent EP (Erased Tapes, 2007). And don't forge to pick up the label's digital showcase compilation, commemorating its 1st anniversary, where, besides the track that tipped me off, Ryan Lee West contributes a remix and yet another track under his alter ego, Aparatec. Remember, it's free! Jump on this wagon. Quick!