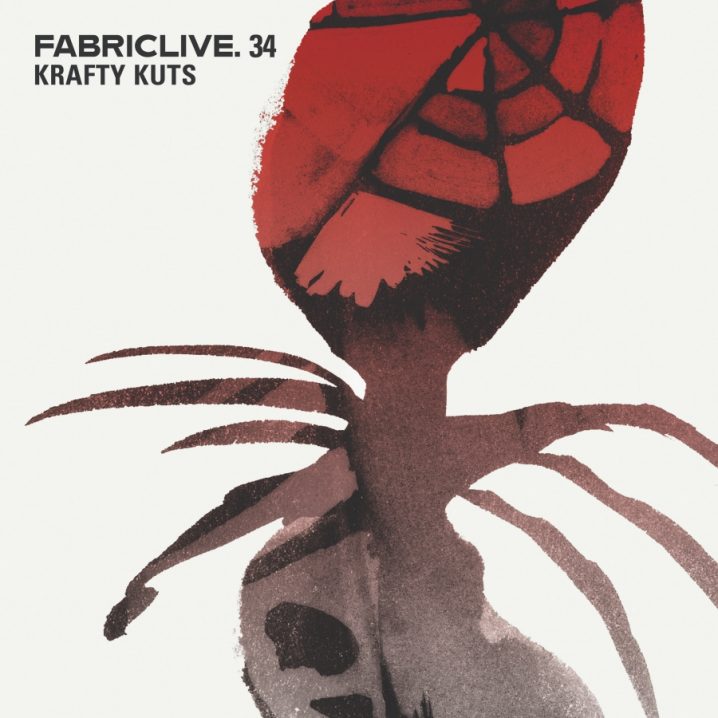 The FabricLive series has celebrated some really amazing output since its launch seven years ago. The monthly (!) compilation releases started in November 2001, by the London based nightclub Fabric. Alternating monthly between Fabric and FabricLive series, the club's offshoot label has covered a diversity of genres, from tech house to drum'n'bass, from dubstep to hip hop, from electro to disco.The mixed compilations feature an excellent roster of DJs and artists spearheading stylistic underground and commercial movements. Some of my most recent favorite FabricLive mixes feature Noisia, Caspa & Rusko, Spank Rock, High Contrast and DJ Craze.
This 34th release (June 2007), is put together by Martin Randal, who goes by the name of Krafty Kuts. Randal is a Brighton (England) based electronic breakbeat producer and a DJ. In the last three years, he has won the "Best DJ" title from the Breakspoll Awards. And this compilation does not under-perform. Krafty Kuts pulls out his crate favorites, like old-skool rap from Grandmaster Flash & The Furious Five and funky electro from Milke. The production is top notch, the mixing is of course superb, and the sounds are super fresh. I especially love Krafty's layering of acappellas over other instrumentals to create new sounds and essentially remixes. Artists appearing on the mix include Tim Deluxe, DJ Icey, Plump DJ's, Madox, Aquasky, Freestylers, and Primal Scream among the many.
I was last this excited about the FabricLive album when I reviewed The Herbaliser's contribution towards 26th volume. Perfect for a weekend drive. Recommended if you want to catch up on the latest breakbeat sound. And I'm sure I'll be raving about other FabricLive releases pretty soon.