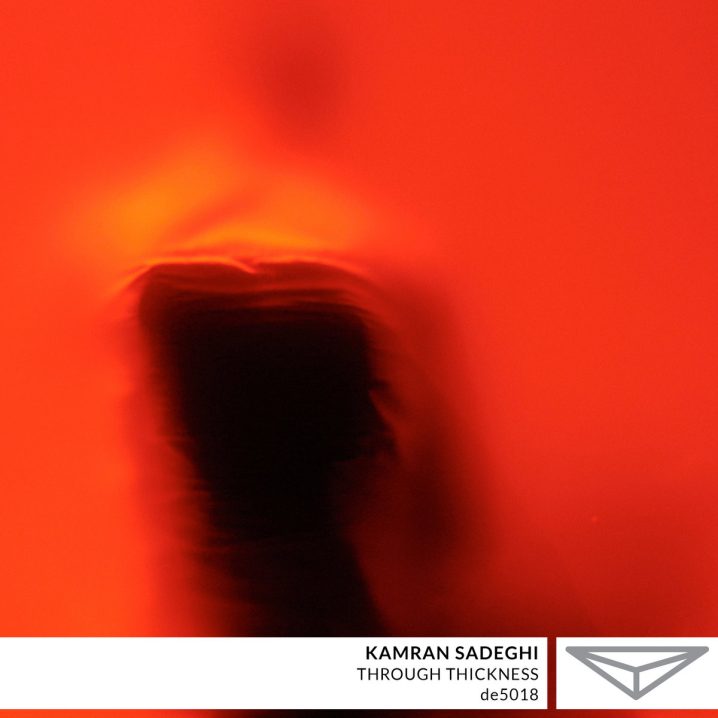 Exploring the rhythm beyond its regular structure is the main objective in this abstract and experimental album by Kamran Sadeghi, titled Through Thickness. Like little insects beating their wings against an aquarium where rabid fish circle the dying microphone, the sharp frequencies in the swirling noise of clicks is just one image floating to the surface in this harmonically deprived composition.
Sadeghi "draws from [the sound's] potential palate of sonic mass, color, and points in space in order to create compositions of aural depth perception and sculptural form." Through Thickness is a first album in Sadeghi's Kha series. Sadeghi explains on his site: "'kha' is an ancient Hindu [Sanskrit] word meaning "emptiness" which was used in early numerical systems to imply space in tabular arrangements, 'zero'". In the digital twist and decomposition of rhythm, that emptiness breathes on its own. The electronic circuitry of sound pulses and twitches in a final dance of death.
Sadeghi's curriculum vitae of audio and visual live performances and installations include OkOk Gallery, The Henry Art Gallery and the Decibel Festival. This is my first taste of material from Dragon's Eye Recordings, an independent label out of Seattle, focusing on experimental, textural, ambient, drone and minimalist recordings from an interesting roster of artists, releasing limited edition albums. In that sense, I place it somewhere around Touch, 12k, Sähkö and Raster-Noton. Definitely a label to keep your eye on.
Through Thickness is very much in the spirit of Alva Noto, Pan Sonic, and the darker side of Autechre. For a more musical side of Sadeghi, check out his side project, Son of Rose, with multiple releases on Dragon's Eye.