Let's start at the very beginning. Can you tell us how you got involved in composing, and what was your very first piece of gear?
I started to play the piano when I was six years old. I was studying classical music for most of my life but from the very beginning I was also composing small pieces just for my own pleasure. I don't really remember them clearly, so I would say that my first pieces, which also got released, were composed around 2010-2012. They were brief preludes for piano solos, from what I remember. My first piece of gear was a pair of Rode mics and a Focusrite sound card.
How many different studio iterations have you gone through, and what does your final setup look like right now?
My working setup is not very complex, I reckon, because I really enjoy working in different studio spaces, sometimes in very remote locations. I am not fully based right now anywhere so I am still, in a sense, enjoying my "lightness of being". But there are a couple of things that I have been using for years now, which are an RME sound card and Millennia preamp, Genelec speakers, a bunch of mics: Coles, Shoeps (half omni), Neumanns' KM184 and DPA 4099 and piano pickups and obviously my keyboards: starting from acoustic upright and grand piano to Roland FP7, an interesting, already vintage stage piano with terrific quality of sound, Prophet 08 and recently Machinedrum Elektron SPS IUW. But I am in the process of getting my first tape delay, so let's see how involved I can get.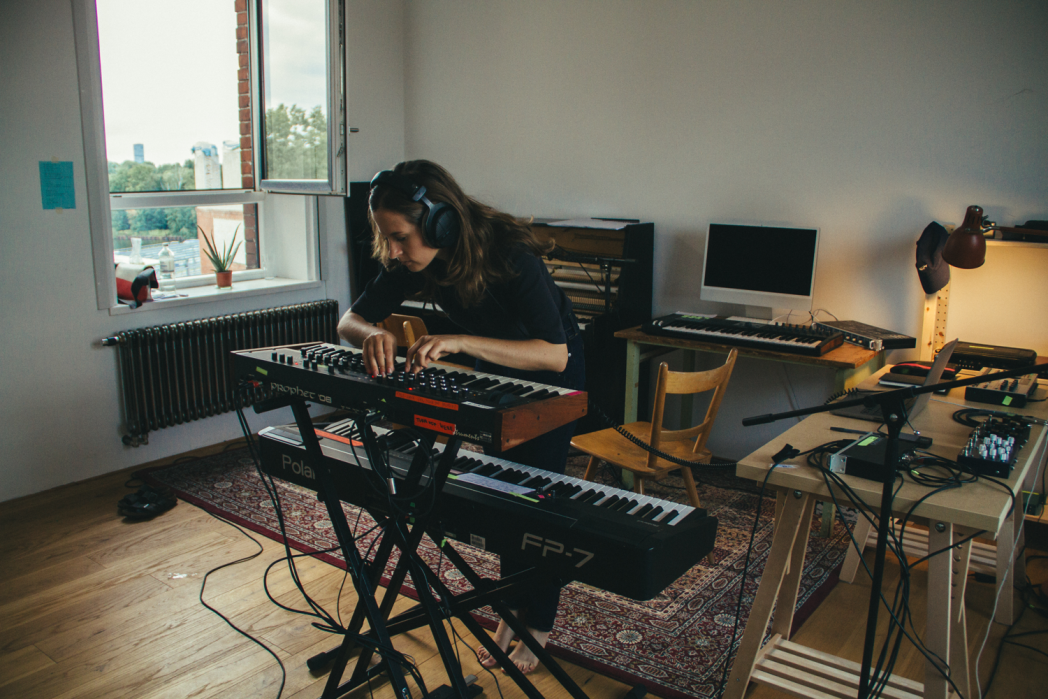 Tell us about your favourite piece of hardware.
Definitely my synth Prophet 08. It was bought by coincidence ages ago from my good friend and marvellous producer Duit. I think we both were not aware of what a precious thing it is. I was working a lot with Juno-60 back then, and we needed another synth in my band, mostly for some bass lines. Very quickly, I realized that Prophet is way more than just bass lines, and since that moment, I have been totally devouring his possibilities.
And what about the software that you use for production?
Simply Ableton Live. During recording sessions in the studio, we obviously use ProTools, but Live was the first one that I got into, and I simply stayed. Now, I think there is something eclectic about the fact that I am using it for my work, which I so much rooted in acoustic music, but I find it interesting – in a sense, the software is teaching me how to treat these sounds in a different manner.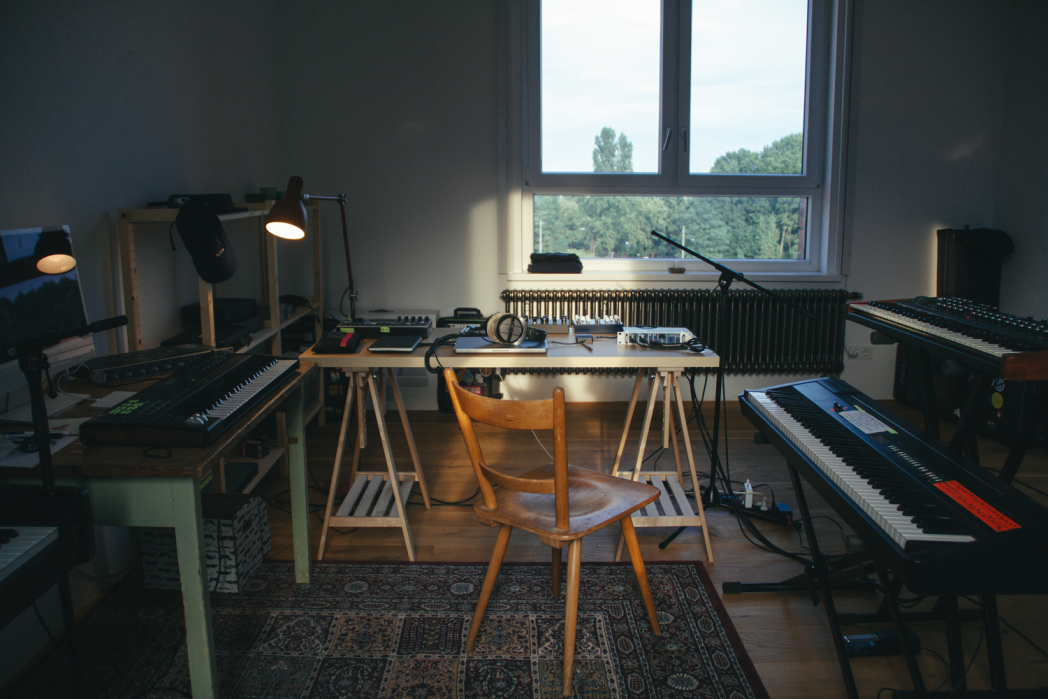 Is there a particular piece of gear that you're just dying to get your hands on, and do you think one day you'll have it?
Right now, I think Chorus Echo RE-50), which I will probably get myself soon. From dreams, maybe a new model of the Prophet, for instance, vintage sequential or this crazy Korg, which Olafur Arnalds has in his studio. And a couple of beautiful old mics would make me happy – owning a U47 or B&K 4006 could be a really good thing, hopefully it will happen soon!!
Can you please share some aspects of sound design in your work? Any particular new techniques that you tried out for your new album?
I think a pivot was working with synthesizers and the right delays, which opened up for me a whole new world of sounds and rhythm possibilities. And I continued something that I already started to use a lot, producing my album with Dobrawa Czocher for Deutsche Grammophon ("Inner Symphonies"), which I would call an "extreme pitching technique". I am mostly interested in recording my own acoustic samples and sounds, and afterwards, I spent a lot of time processing and editing them. I work a lot with a pitchshifter and unwarping – which change the time and timbre of the sample. The more extreme, the better.
What does your live setup look like, and what do you bring with you when you travel for an extensive tour?
When it comes to sound, we bring almost everything excluding PA and stands :). I think for the Fall Tour, we literally take all the stuff, starting with the sound desk and pianos: Grand and Upright to mics and cables. My setup includes two acoustic Hoffmann pianos (line T for Upright and P for Grand), Prophet 08, Roland FP7 stage piano, Machinedrum, Arturia Midi Controller, RME sound card and some effects: most likely this time Strymon Timeline delay and Collision Effects. Except this, we have a Moog and Double Bass with a variety of effects for Ziemowit, my bandmate. And obviously, I also sing, for which I need three separate mics at each keyboard.
What is the most important environmental aspect of your current workspace, and what would be a particular element that you would improve on?
I need some sunlight during the day and nice light during the night. And silence. Right now, I am renting a really nice room, which probably should be adjusted acoustically better, but sometimes these things really interest me as well – like a bit of reverb or echo in the room – especially for my piano. So I would rather say the space needs to speak to me and have a nice window rather than being super soundproof.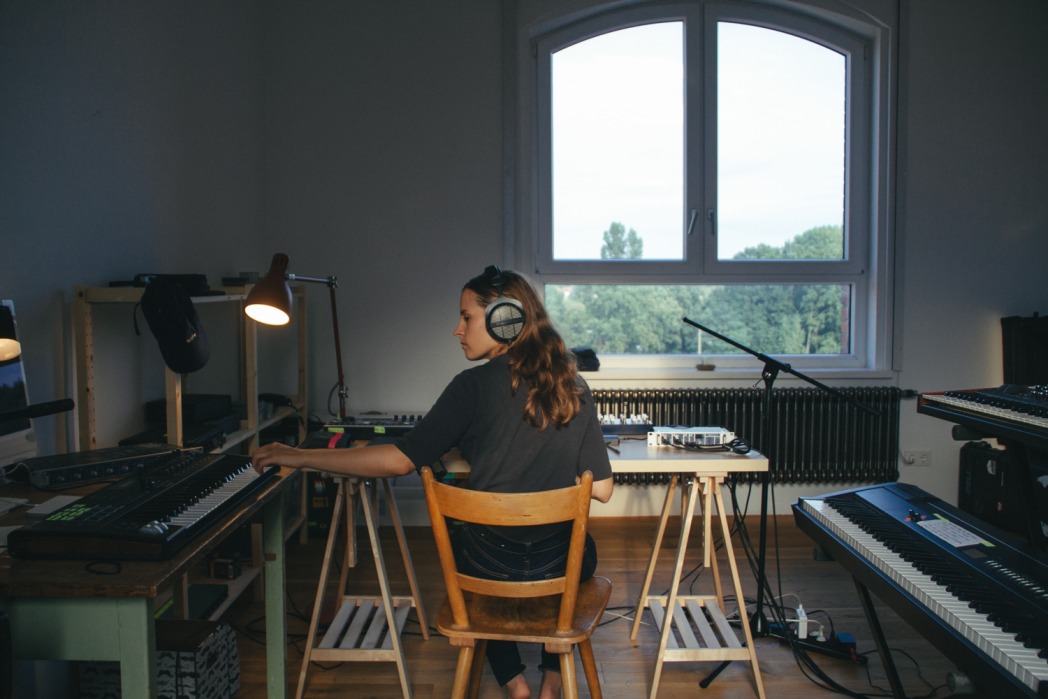 What can you tell us about your overall process of composition? How are the ideas born, where do they mature, and when do they finally see the light?
I am only able to compose when I don't tour, and for this reason, I am taking at least 4-5 months off a year (in total) in order to be able to stay in one place and fully focus. My way of composing is just going to the studio in the morning and staying there till the evening trying out things. Usually, it varies a lot from project to project, and I work differently on my solo albums, symphonic works and scores for films. Once I have an idea, a concept or an image, I turn to music, which means spending a lot of time simply playing and searching for the right sounds. In order to do so, I usually try to bring new elements to the process or deliberately limit myself to one instrument – for example, working just with my voice for the whole day. When I am working on something very particular, like a piano concerto, I start to think about the piece way earlier – I need to have a clear idea in my head in order to start transferring it into sonicscape. I go to concerts, exhibitions, watch movies, read books, articles – sometimes really random, just to expand my perspective. The key element for me is very often the arrangement, which takes me a bit of time to find the right colour for the idea I want to express. But I am definitely a maker – I need to feel a material under my fingers, I need to try out things, and I have a huge trust in the sound itself and what it has to offer. So, I try to stay conscious and curious, not sticking to my first ideas but rather collaborating with the matter that is appearing in front of me. I think, unfortunately, the piece is never quite ready, not for me. I could master it forever, but I am too impatient to wait. And very often, I simply need to face the deadline – which is happening most of the time. I am also usually tremendously excited to show things that I found – maybe it's my addiction to serotonin – but maybe it's a good feature to have in order to move forward.
After the piece is complete, how do you audition the results? What are your reactions to hearing your music in a different context, setting, or sound system?
Oh, horrible, usually I really can't stand it, or I am utterly unhappy or unsatisfied. But I have this spark of hope that things can be improved, and I usually try to do so – especially when it comes to live shows, which I restlessly change during the tour, adding intros, outros, and replacing the songs. It's an easy thing to do when you are performing solo, although I guess I am really nuts for my sound engineers.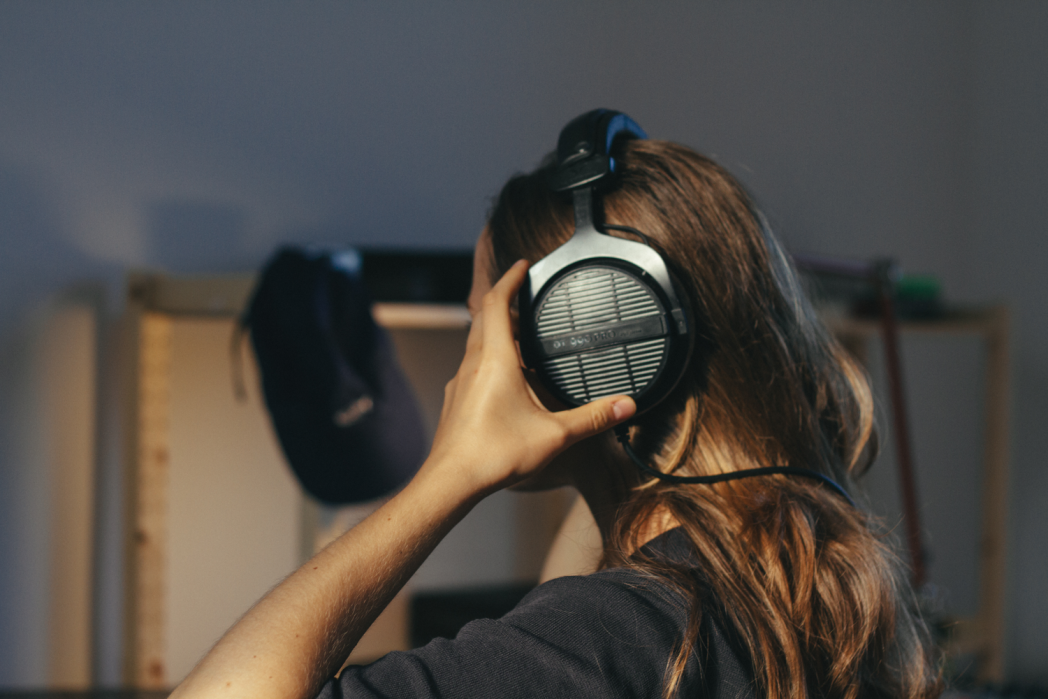 Do you ever procrastinate? If so, what do you usually find yourself doing during those times?
I don't want to mention spending too much time on my phone or things like this, which we all do, but I have a funny thing which I love to do, especially when I really have to accomplish something which involves a lot of detailed work – I love to edit videos, photos or simply work all of a sudden on a new project or forgotten movie that someone, sometimes sent to me ages ago. So basically, I occupy myself diving deep into things that could wait a month or two. But I also really try (if I can) not to fight these moments. Very often, I create something really genuinely interesting just because I don't need to work under pressure.
What gets you inspired?
Everything, really everything. My mind is usually working at a very high speed, and I need to stop myself from observing things around me. I love to be in nature and relax there, but I guess this is the city which makes me excited or uncomfortable, which is also an important feeling in the working process. I can watch people's faces, their dogs, drivers, commuters, cars, trains. I am a big fan of public transport for this reason, I guess. I also really enjoy going to opera or classical concerts – just to refresh my ears and perspective and nutrite myself with something profoundly planned and conceptualized. And above all – a good conversation with a beloved person.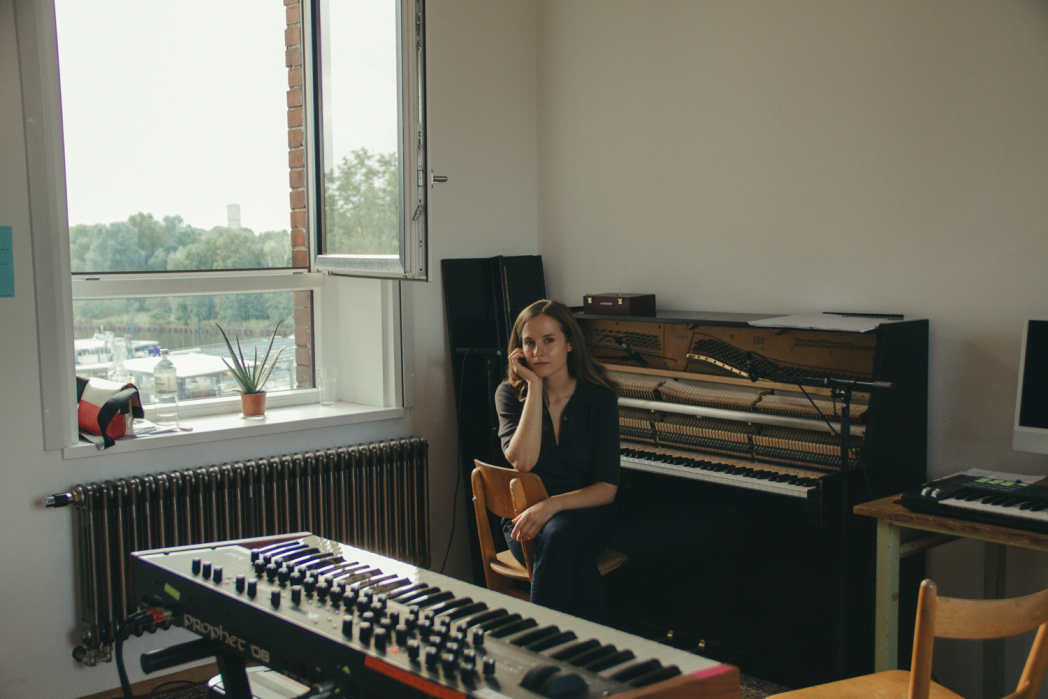 And finally, what are your thoughts on the state of "electronic music" today?
I guess I am not the right person to judge, I am very open to things and kind of accept the fact that they are always changing and always in flux. I think what is tremendously interesting is the need in electronic music to use a piece of very well-selected equipment and create their own samples. At least among the artists that I am personally following right now. I love the amount of synths, especially modular synths on stage – it's such a nice feeling to see people really performing and connecting with their instruments instead of playing just with a laptop and USB stick. On the other hand, if the music is great if the beat or sound is simply carrying you away, I have nothing against just presenting it in the most simple way. I admire that music is such a vast space, a space of possibilities. And following the words of Steve Reich, "Most music is garbage. Both in electronic, pop, but also classical music. And it has always been the same." I understand that even if something is composed for an orchestra of carefully selected instruments and recorded on the best equipment with the most expensive mics, it still can be just a concept, an empty phrase, while you can take a roughly recorded sample of a man screaming in the street and make art out of it. And this is absolutely frightening, but also fantastic, isn't it?
All photos are © Clara Schicketanz