"… addressing in equal measure the perceptual and the corporeal…"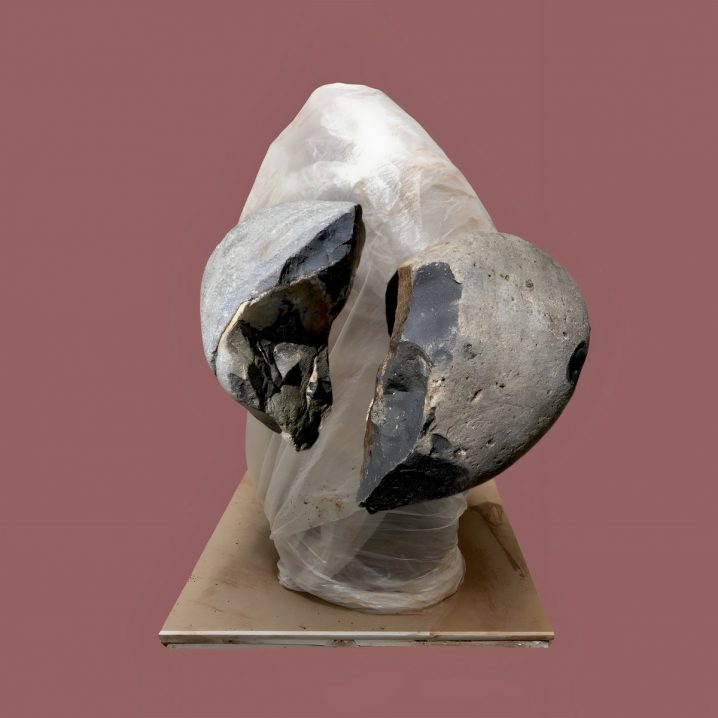 Release Notes
Label: Eaux
Released: June 23, 2023
Mastered By: Stefan Betke
Artwork By: Jon-Paul Villegas
As a child of 90s electronica, it was nearly impossible to grow up in America and not be enveloped in [what was then called] techno. From the sounds of Plastikman to Adam Beyer to those of Industrial Strength, techno has permeated the walls of warehouses, underground tunnels, and the vibrating skulls trying to hold together the warping mass of matter beating in rhythm and melting in the sound. Since then, some genres have died out [dubstep?], some stayed the same [psytrance?], some have returned [jungle?], and some truly evolved [techno]. And when it comes to the next thing in techno, one name that immediately jumps to the forefront of its transition [for me] is Rrose. Whether it's their early appearances on Sandwell District or 12″ EPs and splits on Luca Mortellaro's Stroboscopic Artefacts or the consistently eclectic and beautifully designed records on their own Eaux imprint, the output of Rrose continues to delight. The exploration of sonic transformation through dissonance and complex filters has always impressed me with the qualities of sound design on every single track. The 2019 Hymn To Moisture remains on my rotations [and my Best of the Year lists], while the slowly dolled-out singles or collaborative [with the above-mentioned Lucy] The Lotus Eaters project sustained my hungry needs until this album dropped. So finally, we're here with a 9-track Please Touch full-length, and I have listened to it half a dozen times already before the long-awaited shared words.
The album moves beyond cerebral techno. More than an aural document of their perfected studies, the evolution of thoroughly manipulated microtones grows from within the digital structures like a lifeform from a spore. The subtle shifting in phasing and bouncing stereo field confines the mind in this contorting sculpture, where the percussion keeps the rhythm and droplets of exploded sound disperse and vaporize on touch. One of the tracks, "Spines", reminds me of Richie Hawtin's 909-based stutter [was it "Spastik" or "Helikopter"?], but with Rrose, it's a denser crawl. Here, growling bass, torn synth textures, and the remnants of the twisted beats stride forward at a tense, hallucinogenic, time-altering pace.
Rrose's compositional process, rooted in their studies with West Coast avant garde trailblazers at Mills College, centers on "seed" sounds being fed through elaborate webs of interrelated audio processing. The result is a world where changes in any one element have downstream implications for some or all the others. It's a rich interdependence that lets the tracks breathe, grow and mutate with uncanny organicism. Please Touch addresses in equal measure the perceptual and the corporeal: these are sounds that sink into the body, exhibiting a tactility that pushes, pulls, bends and yields with fearsome vibrancy.
The album's title is a nod to Marcel Duchamp, who Rrose already idolized through avatar and name. "Rrose Sélavy" was one of Duchamp's pseudonyms, playing on the French phrase "eros, c'est la vie" and further capturing the undeniably erotic sensibility, especially in art. There is a bit of that in here, as it has always been, among those wet walls of old warehouses, deep underground tunnels, and the supercharged vibrating skulls. The album is mastered by Stefan Betke and is available as 2×12″ (black), compact disc or digital, as of June 23rd, 2023.