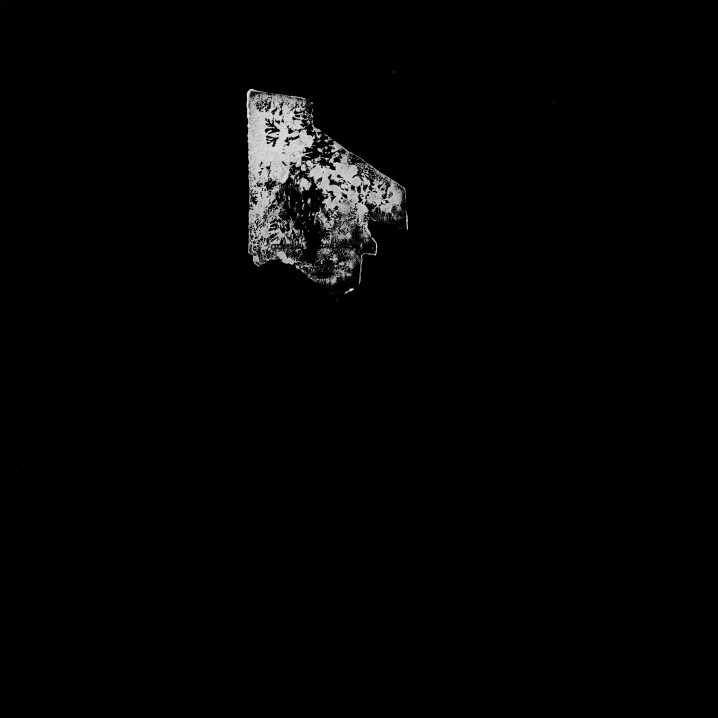 When it comes down to abstract, experimental, and glitch genres, I find that there may be a thin line between some concrete architectural structures and semi-random, generative, synthetically evolving machines. Although I always find a way to appreciate the latter, it is the former, controlled and methodical complex arrangements that I tend to gravitate to. The human mind has a particular affinity towards pattern recognition, trying to spot faces in images with two dots and a line, and order in a chaotic disarray of sounds that happened to be looped. But it is the intentional programming, rather than the accidental, that makes all the difference in the world. For this, I turn to the master of sonic engineering, Grischa Lichtenberger, and his latest triple 12″ vinyl release, collecting three EPs, titled Spielraum | Allgegenwart | Strahlung.
Cementing his very own personal aesthetic on the surgical lab imprint, Raster-Noton, Lichtenberger constructs recondite sceneries, that are theoretical, corporeal, and arcane. Rhythms drop at their precise intervals, mixing somewhere in between post-techno and dark electro. Here, the cryptically titled "001_0415_07_re1214_11_ns_ss_ms-vc" is one of my favorites. The hallucinogenic "001_hern" is an absolute standout as well! There are unavoidable references to the godfathers of this evolving genre (you know who they are), but I will avoid the name dropping in this particular reference, because, honestly, Grischa Lichtenberger is a force to be reckoned with all on his own. Each of the 19 tracks on this nearly 90-minute release will mesmerize, inspire, and delight. Although the three EPs are not conceptualized, the output does relate to their titles, which were imagined prior to the onset of their production.
The three EPs were set up as an experiment. Each of the records is guided by a word that could be described as a phantasmagoria, a delusion of the 20th century – like a metaphor that is concerned not only with its immediate meaning, but with an implication more emotional, more irrational, telling something about the mindset of the not so distant past.

As a limited edition 500-run signed, hand-numbered, and screen-printed release, the triptych is accompanied by a set of special notes from Lichtenberger himself, quoting curious writings, like Walter Benjamin's The Work of Art in the Age of Mechanical Reproduction, Ellias Canetti's Crowds and Power, and Maurice Blanchot's The Space Literature. These are worth your read if you enjoy the music. Once again, this release, as many others on Raster-Noton, is absolutely worth your every penny, synergizing the synapse of ideas only the way that Grischa Lichtenberger could. Highly recommended for fans of all the delicious glitch, kaleidoscopic mind-screws, machine-driven rhythms, "claustrophobic breakbeats", and resuscitated IDM. Don't forget to also pick up Lichtenberger's debut, and IV [inertia] (2012) and the follow-up, La Demeure; Il Y A Péril En La Demeure (2015), both, of course, on Raster-Noton.
grischa-lichtenberger.com | raster-noton.net
©
Words by HC