Let's start at the very beginning. Can you tell us how you got involved in composing and what was your very first piece of gear?
The very beginning of my musical activities was during my school days. First, I started playing guitar, simple hardcore punk covers. A year later, one of my classmates bought a used Roland JX-3P, including the PG 200 Programmer. Straight away, after playing it for a minute, I was hooked! Shortly after that, I was able to borrow a Roland TR-606. The moment I realized how to sync the two units was magical. (laughing) I was able to make music without having to rely on others musicians. The next step was borrowing a Tascam 234 – the true point of no return.
Did you ever play live with this setup?
Yes, I did, but the police stopped the concert… That was the summer of 1990. A good friend suggested I make a track called "Sounds you hear when you observe the midnight sky " or something similar. Like it always is, one thing led to another, and our ideas ended up with the plan to make a sound installation on our roof so that everybody could hear it. (laughing) We carried all the equipment up to the roof (which was very flat!) and started messing around. It was mainly deep ambient pads by the JX-3P with lots of reverb and delay pedals going into the clean channel of a Marshall amp. One should know this was deep in the countryside, with lovely scenery, but the people there only listen to average radio material. So one of the farmers, who had his farm behind our house, got so confused by these sounds that he believed something very alien was going on on our rooftop. He called the police. (laughing) Luckily the police were very friendly. We had to stop our "installation," and I did not get fined.
So far, every piece of equipment you mention was borrowed. What was the first piece of gear you ever bought yourself?
I bought my first bit of gear on a hot summer day in August 1992. I remember we drove in a friend's car with a broken air conditioner. It was boiling! But first, I should explain how I was able to finance it. When I finished school, I received a good amount of money from my grandparents to get my driver's license and buy a little car. But I went to our local music store instead. When I returned home, my grandfather opened the door and asked: "Where is the car? Did you buy one? What did you get?" In the back, I could hear my grandmother: "What color is it?" Then my grandfather saw the massive black flight case of my new Ensoniq ASR 10 (the Keyboard version), and he shouted towards the kitchen: "It is black! A black coffin! Can you believe it!!! All that money, and he bought a casket!!! " (laughing!)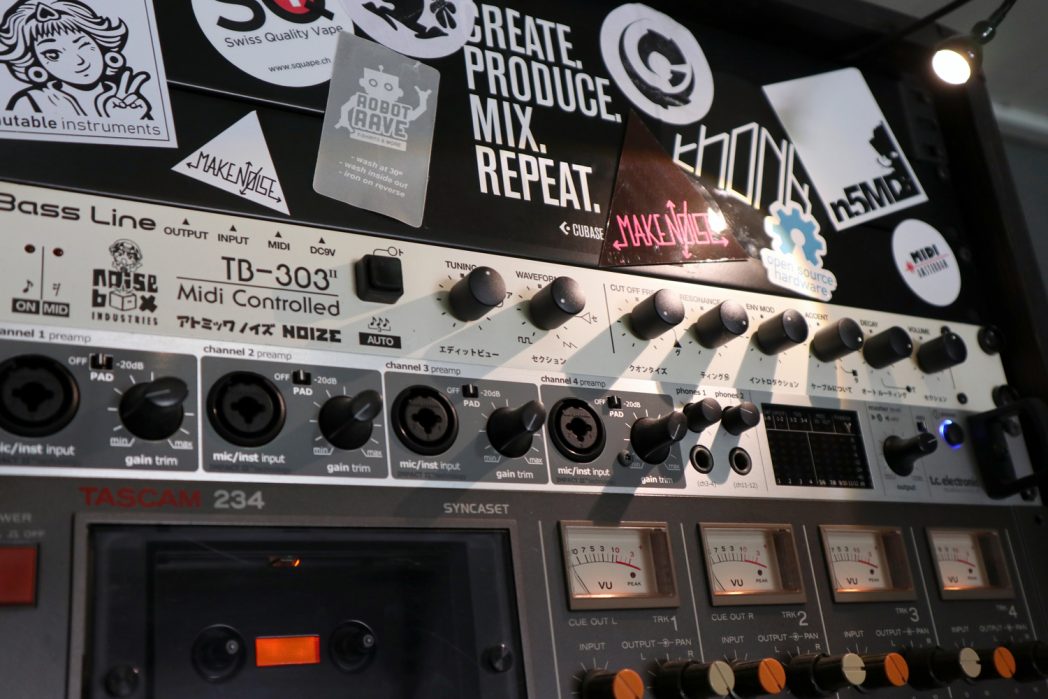 How many different studio iterations have you gone through, and what does your final setup look like right now?
Not that many. In the beginning, it was all the ASR10 sequenced by an Alesis MMT8. Then I got an Atari ST with Notator, an SH-101, a little Soundcraft mixer, just your average bedroom studio. I kept it like that during "Load Error", "Unknown Sources, "and "Random Access." The studio got a lot bigger when Chris and I built Toytronic Headquarters. Our favorites were the ASR10, JD800, TX81Z, SH101, MC202, Emulator IV, and the Access Virus… When I moved back to Austria, the studio got a lot smaller again. Up until "Back To Basics" the ASR10 was the main piece of gear. The TX81Z and the SH-101 were prominent in everything I did up until "Back To Basics" as well. Today I use Steinberg Cubase with some plug-ins and outboard synths and effects.
Tell us about your favorite piece of hardware.
That is always the machine I am currently working with. A constant companion is my heavily modified Korg ESX. It got a redesign on the outside, I changed the tubes and formated the storage completely. Then for six months, I made a new sample library for it which I still use today. It basically works like lego bricks. All the samples and phrases worked with each other and were organized according to speed and key. So the ESX is my inspiration when I do not have an idea what to do next, and it still manages to surprise me. Last year I got obsessed with a modding project – the TD3. If you are thinking about implementing the rubber mod that Maffez explains on his page, I recommend trying a 0,47µF capacitor instead of 1µF. The result is that you do not lose the attack but still get rid of that staccato sound. But nothing fancy here either. The mods I did were all based on the Maffez mods. I just changed a few values with the help of Stöckl Industries, a digital and analog electronic design specialist. Their owner and principal circuitry designer also helped me with my custom guitar pedals—every pedal with a NOISE BOX logo in my collection results from this collaboration. I use them mainly for crushing up my drum sounds. Another big inspiration is my small collection of Eurorack modules.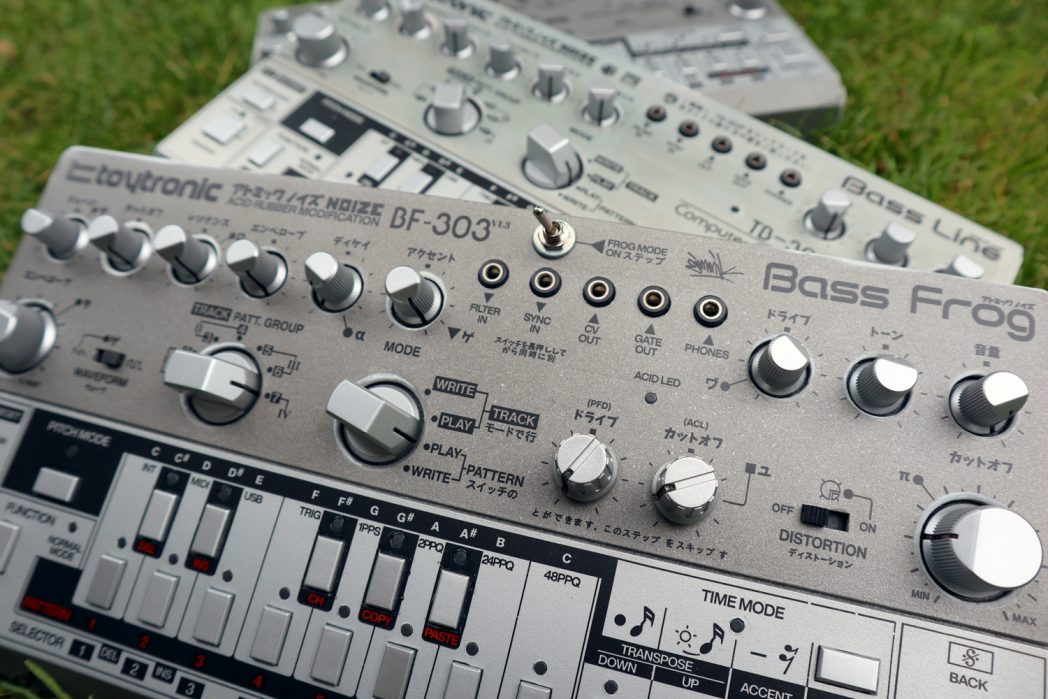 And what about the software that you use for production?
I am still a Cubase user! Some Arturia plug-ins that's it! Nothing special here. I always end up combining all the software synth with the modular, as I have every in and out on an analog patch bay.
Is there a particular piece of gear that you're just dying to get your hands on and do you think one day you'll have it?
Of course, there is! I am still waiting for this affordable VCS3 clone that is supposed to be released this year. I am really curious about that one. Then there are some Eurorack modules I would like to try. One of them is QPAS by Make Noise – nothing new but something I really would like to try. Finally, a complete classic synth I would like to get is the Super 6 by U.D.O., but the price tag has stopped me so far.
Can you please share some aspects of sound design in your work?
I do not have a concrete strategy. I would say it is more philosophy. I try to avoid too much knowledge; that way, I can keep up a playful approach. I think that is why new gear is always such a big inspiration. I recommend a small Eurorack system when you are bored with soft synths. It is gratifying to use your own sounds, and it helps to stay creative because, to make a new patch, you have to destroy the existing one.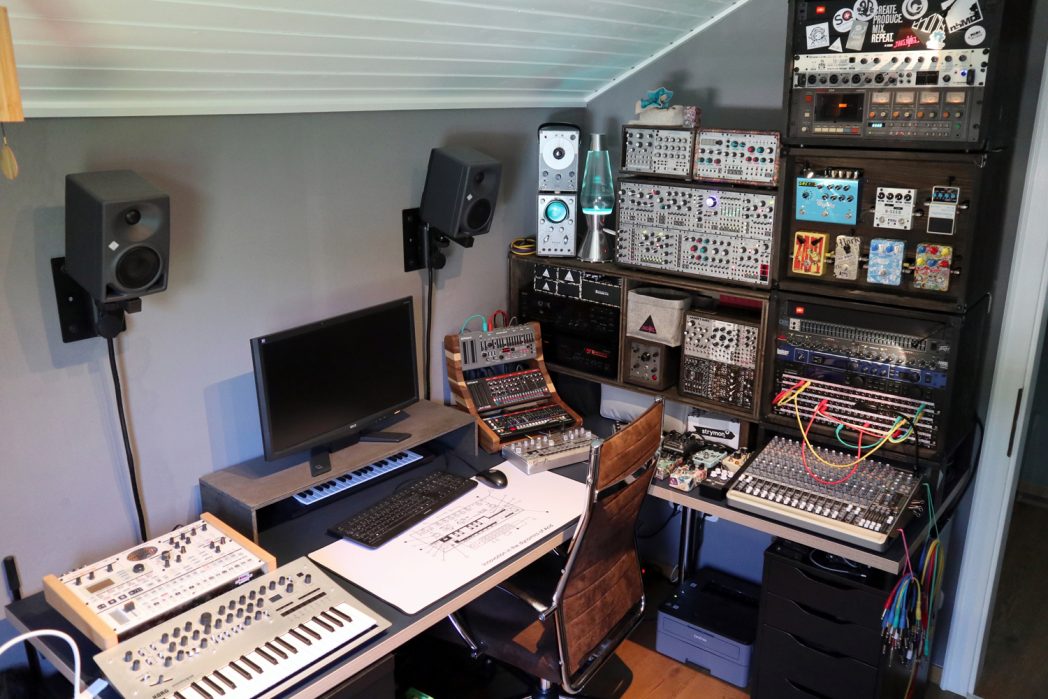 Any particular new techniques that you tried out for your new album?
Not at all. Production-wise it was very important to clean up my mixes so the tracks have more air. I like it when the tracks can breathe if that makes sense, so I am not a big fan of compression. I love it when there are a lot of dynamics between loud and silent passages, like in late 70s productions. "Spiral "by Vangelis would be a good example. Did I try a new approach? No, the new album is the result of an approach I started with "Cloudwalker." So letting things happen naturally let tracks evolve by themselves. It is a process of letting go of control, I guess. It is hard to explain the whole process is very abstract.
What does your live setup look like, and what do you bring with you when you travel for an extensive tour?
I only have live sessions here in my studio. I have never toured or played in front of a bigger audience. Because I can not cope with the pressure – I would be a wreck before the gig (laughing). I tried, forget it…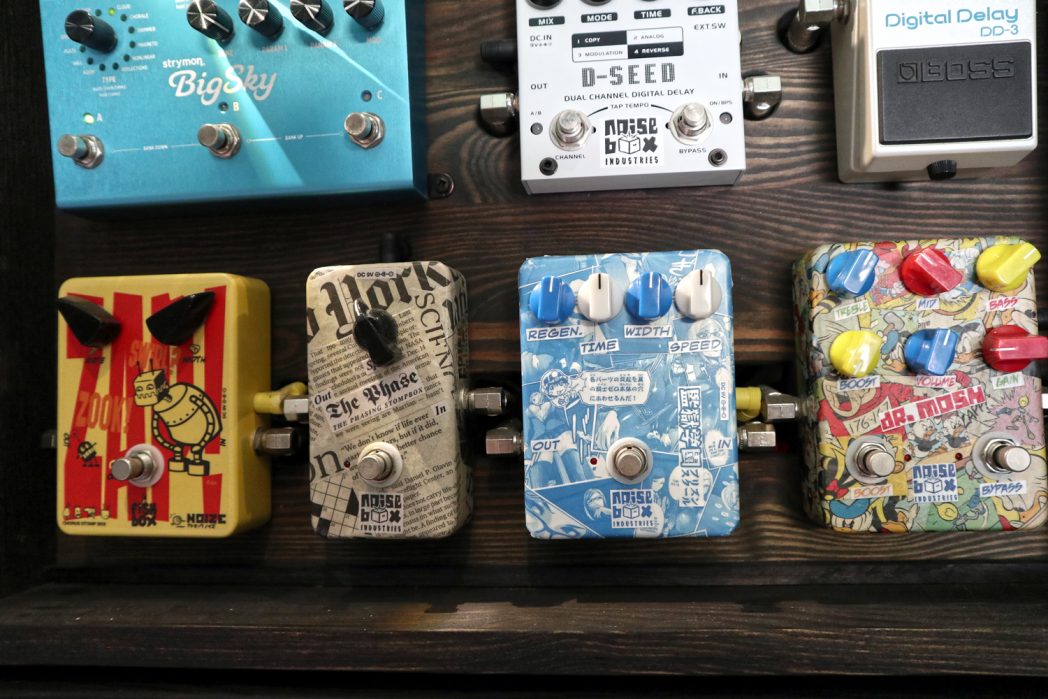 What is the most important environmental aspect of your current workspace and what would be a particular element that you would improve on?
My idea of the perfect workspace is a very cozy and cocoon-like studio where nothing disturbs the fragile process of creativity, with no intimidating technology! Everything has to be very accessible, with fast connections – I love patch bays. So, No, there is nothing I would change at the moment.
After the piece is complete, how do you audition the results? What are your reactions to hearing your music in a different context, setting, or a sound system?
I have a very classic approach. First, I listen in the car, then on my personal stereo, and then on my terrible laptop speakers. What are my reactions? When the mix is good – I am happy; when the mix is bad – I am not. (laughing) You mean, how do I correct my mistakes? The results can be quite radical; when I realize that an EQ does not help, my sounds use up too much space within the available frequency range. That means I have to transpose stuff up an octave or down. If it still does not work, I start a new track with a remix approach of the old track. Once it is all good (and it never is!), I start sweetening frequencies. When I get lost in the mix, I use a guide track. All standard procedures.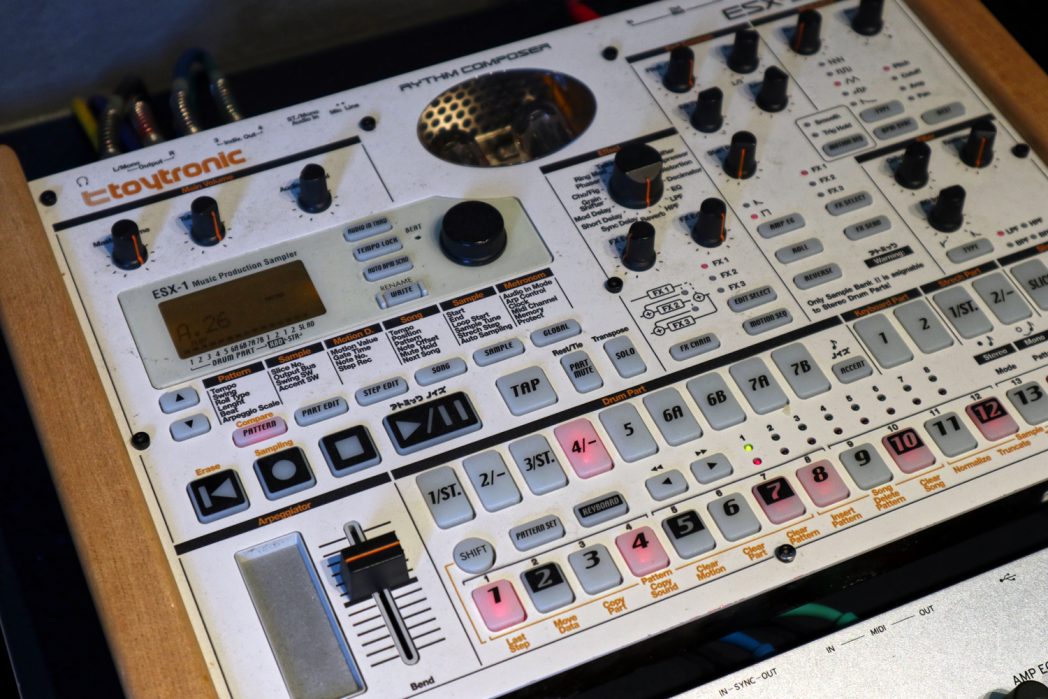 What gets you inspired?
Honestly speaking, I still do not know! Where does inspiration come from? Does it depend on experience? The entire creative process is something very spooky; the more you observe it whilst you are producing! I never know where I end up before the track is finished!
And finally, what are your thoughts on the state of "electronic music" today?
It is in a good state! The music itself is fine! Lately, I've heard a lot of excellent productions from some very talented young people.