Release Notes
Label: Erased Tapes
Release: A Matter of Life… 2021
Date: April 29th, 2022
Artwork By: Alex Kozobolis
If you look on the cover and blink, you may trick yourself into thinking that it is indeed still 2021. Or, if you blink again, you may travel back a decade prior, when an ensemble led by Simon Jeffes' son, Arthur Jeffes, released their debut album, A Matter Of Life… Penguin Cafe is an extension of the ideas first explored in the Penguin Cafe Orchestra, which Arthur first recorded in this release back in 2011. Now, completely remastered, this 10th anniversary reissue is available on vinyl for the first time. Picked up by the London-based Erased Tapes, the invigorated album feels as fresh as ever, with an updated cover photograph by Alex Kozobolis, carrying forward the torch of generations shaped by this music: initially depicting a penguin and a little boy, this new image features Arthur with his daughter. And if you're a fan of the originals, they're all back on here, in a revived classic little package. The release also features a newly recorded track, commemorating Simon Jeffes, which I am premiering for you here today.
I originally wrote Harry Piers to play at my dad's memorial service 24 years ago, and I played it at the end of pretty much every gig (and soundcheck) we've done since, so I've probably played it hundreds if not thousands of times since we originally released A Matter of Life… So when we decided to reissue the album, Robert and I both felt it would be fun to record an up-to-date version of this song, because it has changed over time and it continues to evolve. So while this is still very much the same tune, I think it has a lot more nuance and detail that reflect the years that have passed since 2011.

— Arthur Jeffes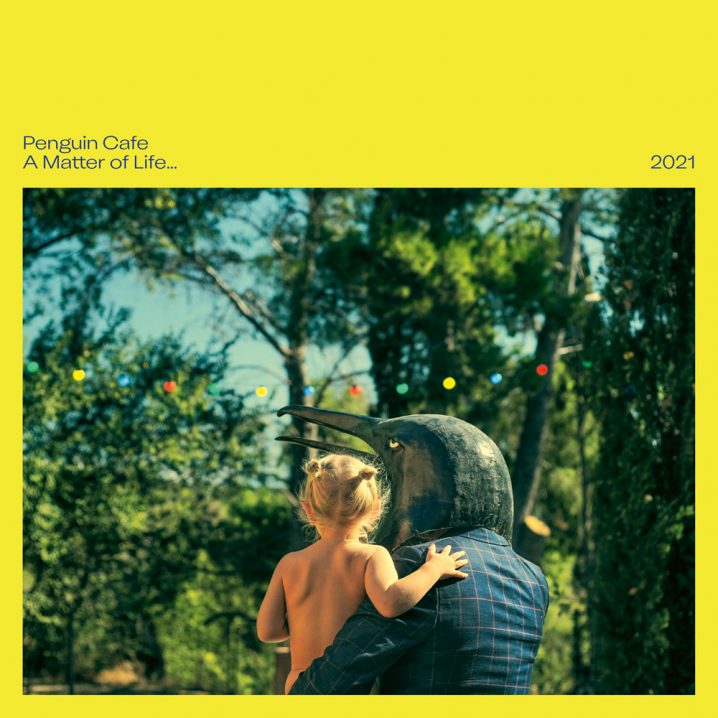 Once again, this 10th-anniversary reissue is out on digital, CD, and a beautiful, limited edition clear vinyl via Erased Tapes on April 29th. Pre-order via Bandcamp.