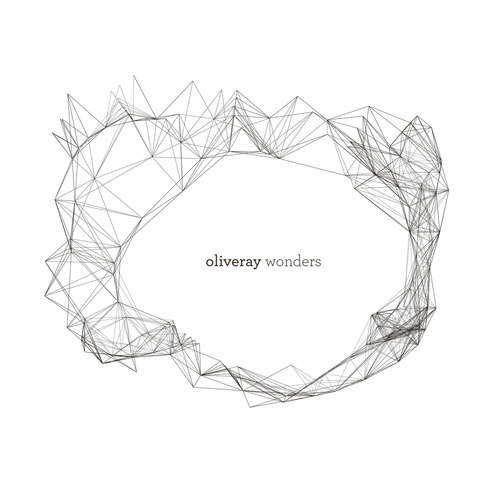 Having been highly moved by Nils Frahm's 2011 release, Felt, and heavily immersed in everything from the gorgeous London based Erased Tapes Records, as well as incredibly surprised by the amazing collaborations last year, I came upon an album from Oliveray. First, let's dispel the mystery. Oliveray is none other than a project between Nils Frahm and Peter Broderick. Oliver being Frahm's middle name and Ray belonging to Broderick. Having both released albums on Erased Tapes in the past, traveling together, and revolving in the same music scene of Berlin, it was only a matter of time before these two contemporary classical composers would grace us with their collaboration.
As expected, the sound on Wonders contains a fusion of elements from these wonderful musicians. There's the carefully paced piano sounds from Frahm, and his eloquent modern classical composition. And then there's the gentle violin and even vocals from the prolific Broderick. Besides original work, there are a few covers on the album – specifically the excellent rendition of Efterklang's "Harmonics", as well as Tiny Vipers' (Jessy Fortino) "Dreamer".
"It all started when I was asked to create a cover version for my great friends Efterklang. I asked Nils if he'd like to work with me on the project. So one day we got together in his studio and ran through the song (Harmonics) a couple times and then laid it down to tape in the most relaxed way possible – me playing the guitar and singing and him on the piano… We were both really happy and inspired with how easy and fun this process was. We thought you could hear and feel that relaxed atmosphere in the song."
Indeed, the songs on Wonders sound very natural, spontaneous, and unrestrained – a consummation of two musicians feeling at ease, a product of love for the music, and a generous gift for the fans. At times the music on the album sounds like an accidental impromptu recording of Frahm and Broderick practicing in their living room – such is the case at the end of "Hiding Hydiration" where you can hear both confirming that this particular take was "really nice". Beautiful songs from two beautiful minds…
Be sure to check out Frahm's Felt (2011) as well as a two track 7″ vinyl, Juno, both released by Erased Tapes. Oh, and don't forget his critically acclaimed The Bells (2009) and Wintermusik (2009)! Meanwhile, dig deeper through Broderick's discography and pick up his beautiful Home (2008) and Float (2008) released by Type, as well as Music For Falling From Trees (2009), How They Are (2010), and Music For Confluence (2011).
Read our review of Frahm's Felt and Broderick's Music For Confluence