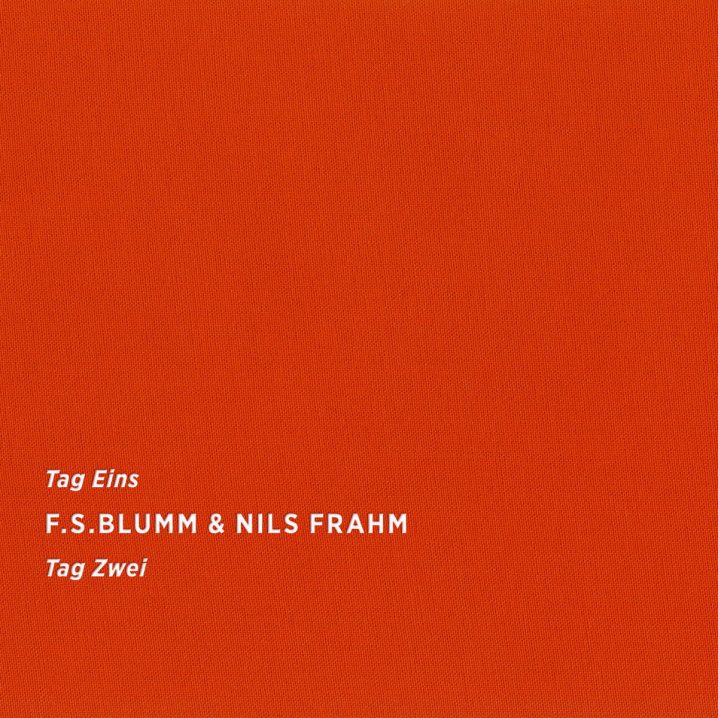 I've been in love with music by Nils Frahm for so long that it's easy to oversee the possibility that he may be a "newly discovered name" to an unsuspecting listener or reader. Ever since Berlin-based Sonic Pieces imprint, run and operated by Monique Recknagel, introduced me to his split with Library Tapes as the label's very first release, followed by a proper studio album, titled Wintermusik (2009), I've been hungrily consuming (and in some cases, I'll even admit, imitating) Frahm's solo piano sound. For me, personally, his output reached the heights with 2011's Felt, which got picked up by Erased Tapes, and afterwards, I wasn't alone to notice his beautiful music, with television and film production companies quickly jumping on the bandwagon to secure a score.
It seems that, as a result, Frahm has been pretty busy working on soundtracks or mastering post-production on this or that project since 2015, with an occasional collaboration, EP, compilation, or a remix release here and there, with Solo being his last studio output, again pressed by the magnificent Erased Tapes. With Tag Eins Tag Zwei (translated to English as "Day One Day Two"), we witness Frahm returning to Sonic Pieces with his friend, and previous collaborator, Frank Schültge, aka F. S. Blumm, with whom he previously released Music For Lovers Music Versus Time (2010) and Music For Wobbling Music Versus Gravity (2013) on the very same Sonic Pieces.
As expected from this particular duo, the album collects nine pieces where Frahm's solo piano is accompanied by Schültge's guitar, some acoustic home-made toys, open studio space sounds, and accidental improvisational textures, that have been genuinely preserved throughout the back-and-forth exchange of "post-processed sound sculptures" between these two German musicians. The result is a very intimate recording of "unconditional spontaneity", pungent with affection, reflection, and tenderness. Listening to these casual vignettes and free-playing incidental pieces, one can not help but picture themselves in a small room in the company of these two seemingly old souls.
Involving classical, jazz and folk influences it's the genuine use of tricks and delays that lift these improvisations above the ordinary and makes them both incredibly relaxing and exciting at the same time. […] Based on a remarkable understanding of each other's phrasing the pair of sessions that comprises this album shows two vivid artists at the peak of their game.
Some electro-acoustic squelches throughout the album remind me of the delicate beauty introduced by Dictaphone on M.=addiction (City Centre Offices, 2002), while the playful and delicate keys will always appeal to fans of Hauschka, Peter Broderick, Sylvain Chauveau, Dustin O'Halloran and Library Tapes [we're talking about Nils Frahm here, of course, a name I usually compare others to]. Either way, you can't be ever disappointed when picking up a recording by any of the above names, let alone a pressing by the beloved Sonic Pieces, and Tag Eins Tag Zwei is no exception. It's no wonder it was featured on Headphone Commute's Best of 2016, on Music For Withered Leaves And Lonely Fishtanks list. Highly recommended!