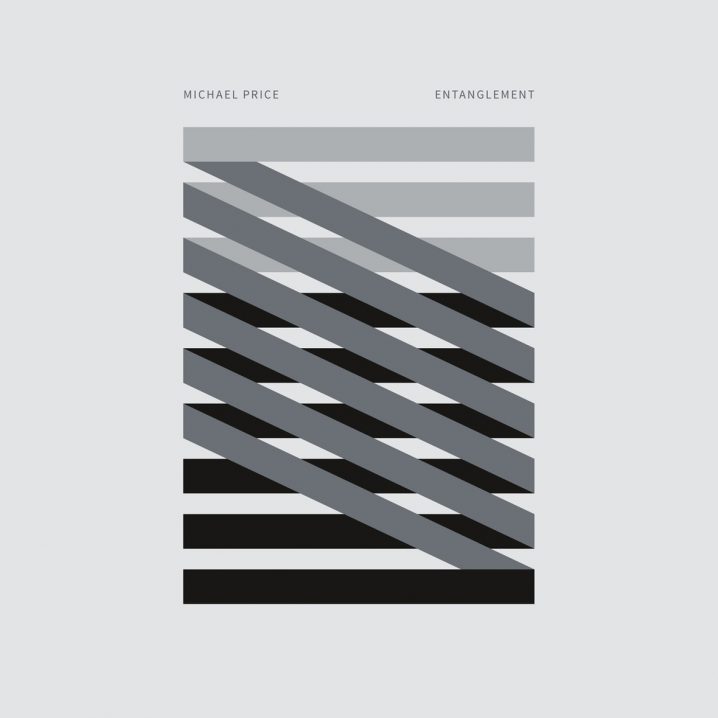 Entanglement is a very personal expression of my obsessions: music, love, physics and the inter-connectedness of things.
London-based Erased Tapes continues to delight. It's no wonder that some of my (and I think yours as well) all time favorite modern classical composers, such as Ólafur Arnalds, Nils Frahm, Peter Broderick, A Winged Victory For The Sullen, Lubomyr Melnyk, and many others, established Erased Tapes as their home. It seems that Robert Raths has a knack for picking out the talent, let alone the very next best thing in contemporary music. So when a new album by Michael Price hits my ever-growing promo queue, I'm not a bit abashed to bump it to the top.
I first became aware of Michael Price, a British film composer, conductor, arranger and an award-winning music editor, with his four-track EP, titled A Stillness, released on Erased Tapes in 2012. Entanglement is his début full length release, on which Price explores 'new musical territories' with the help of Peter Gregson on the cello (a part specifically written for him), Ashley Knight with her soprano vocals, string orchestra, modular synth and tape effects. We say 'new musical territories' because Price is mostly known for his work on BBC drama Sherlock as well as more than two dozen full-orchestral scores for UK film and television. Given complete freedom on Entanglement (as opposed to the necessary constrains of a plot), Price expresses his more 'honest and vulnerable' side, refined over a period of two years.
I wanted to make an album that sounded like a dark, Berlin record store discovery from the 30s. Something that had timeless emotive power, and pre-digital rawness. Something that I hope would make a deeper connection in superficially networked times. I think there is a duty for artists to be honest, and vulnerable. Because then there is a possibility of real connection.
My favorite piece on the album, "The Attachment", begins with a distant lo-fi recording of a string phrase warbled over dusty piano keys, captured on a 1940s magnetic recorder, until it slowly comes into focus with its immediately soul crushing melancholy melody. The nostalgic subject, framed by its title, implies moments of self-reflection on things, places and people that we fail to let go. On the last, and longest title track, "The Entanglement", Price seems to mildly agonize over a particularly probed motif until it resolves into a major chord, echoed by the violins, which finally propose their plea into acceptance by the piano chords.
The album still carries many cinematic themes, and if you close your eyes, images of longing and remorse will undoubtedly flash behind your eyelids. This, of course, is exactly what draws me to Entanglement, and upon its 40 minute statement, I promptly hit replay. Once again, I am extremely excited (and proud) of this fantastic acquisition by the beloved Erased Tapes, and am looking forward to the many gorgeous moments with this newly found gem.
michaelpricemusic.com | erasedtapes.com
©
Words by HC