Release Notes
Label: Sonic Pieces
Release: Companion
Date: November 26, 2021
I suppose that it is inevitable for a writeup about a solo piano album to begin with an acknowledgment of the current state of affairs in the present classical music scene (a term I coined to balance out the "modern classical" and "contemporary classical" genres, which also signifies the act of being present during the act of listening). It's inevitable to admit the oversaturation of this style as composers and pianists all rush to jump on the bandwagon of the trend and get a piece of that much-coveted pie from the digital platform streaming revenues, no matter how small it is in the end. But it's also extremely essential to point out that not every solo piano album recorded in the night with close-mic'ed felted hammers gently caressing the strings conveys the emotion of its creator and connects us to his soul. All of the ones I've loved have been covered on here. But it is the playing of Otto A Totland that I cherish the most. From the delicate melodies to his beautiful playing, from the tastefully somber storytelling to the technical attention put in each recording, and finally from the overall delivery to the completely absorbing transfer of his mind to mine, through the keys and the fingers, that is what makes this Norwegian composer stand out among the rest. For this exclusive premiere, I have selected one of my favorite tracks from his upcoming album on Sonic Pieces, which happens to be the same one he played on my very own piano when he has visited London about two years ago (okay, so I'm a little bit biased towards that piece). And so, I invite you to close your eyes and listen and see if you can uncover that memory that seems to somehow remain forlorn.
The only thing for certain is that everything changes. The rate of change increases. If you want to hang on you better speed up. That is the message of today […] In order to master changes, we have to recover slowness, reflection, and togetherness. There we will find real renewal.

— Guttorm Fløistad
The above is a quote by a Norwegian philosopher, and it seems to resonate with the theme of Totland's music, as well as the story behind his solo-piano album trilogy, which concludes with Companion. As a result, putting this trio together (and listening in that order), one can reflect on the instrument to be his [and mine] most precious rediscovered friend: Pinô, The Lost, Companion. "As a self-taught pianist, Otto further determines himself as a timeless composer who follows nothing but his own gut and heart. The outcome is something so pure it's hard to not be affected."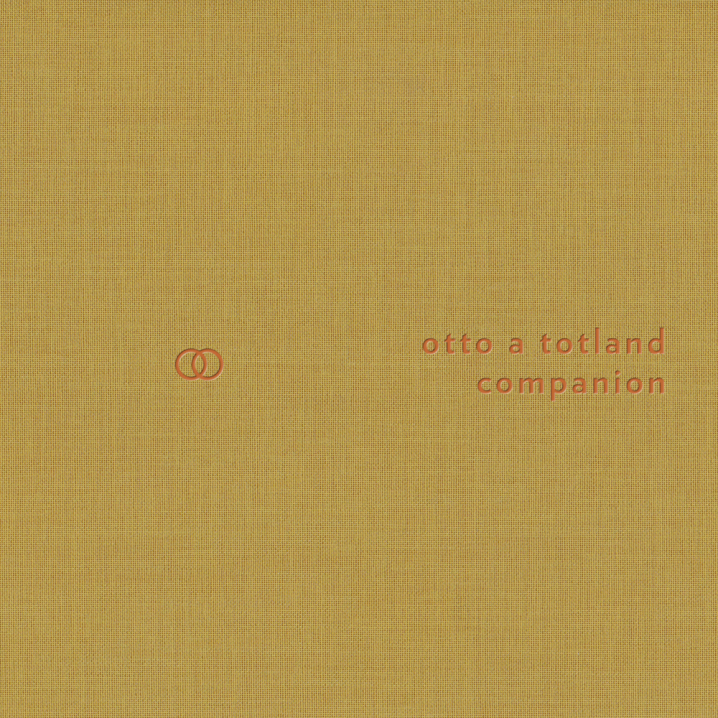 As is the case with the previous two hand-crafted releases on Sonic Pieces, the piano was recorded at Nils Frahm's Berlin-based Studio 3 at Funkhaus. The album is out this Friday, November 26th, and is available as a digital, CD, and a limited edition 12″ with handmade textile artwork and printed inner sleeve. The only thing to wonder about the future of this pianist is what's next? Selfishly I'm hoping there are more releases post the trilogy conclusion, but I'd just be as happy to receive a cinematic score, and of course, more music with his friend, Erik Skodvin as Deaf Center. In any case, Companion is highly recommended!