As one age ends, so another begins.
Release Notes
Label: 130701
Release: The Age Of Oddities
Date: March 5th, 2021
Today I am happy to introduce you to Rutger Hoedemaekers who recently signed to FatCat's premium 130701 imprint. There are many standout qualifications for this Dutch composer that clearly mark him as the one to watch out for next year, when his debut solo album, The Age Of Oddities, comes out. Together with a couple of friends, Hoedemaekers has founded a modular studio in Kreuzberg, which quickly became a thriving hub for German-based composers, including Jóhann Jóhannsson, Hildur Guðnadóttir, Dustin O'Halloran, Gunnar Örn Tynes and Yair Elazar Glotman. Hoedemaekers worked alongside Jóhannsson and Guðnadóttir to compose the score for the award-winning Icelandic crime series "Trapped." He also worked with Jóhannsson again to score Darren Aronofsky's "Mother!" and James Marsh's "The Mercy." My mentioning of Jóhannsson, more than a few times in this writeup, is not incidental, as Hoedemaekers' music is not only heavily inspired by the late composer, but has also composed his upcoming debut partly as a eulogy. "After [Jóhannsson's] funeral in Iceland, Rutger decided to return to the album he'd begun years before, feeling compelled to complete it. With both the world and his own life now in turmoil, the music would grow infused with a desire for change." A quick disclaimer: I have not heard the album in its entirety yet, as it's out in March of 2021, but from this single track alone, which I am honored to premiere for you today, I can already say that it will be an album you must hear.
The track starts off quiet and slow. The breath and brass exhale vocalizations over the mourning airy strings propelled by atmospherics, space, and bass. The minimal melody continues to evolve along with the familiar progressions, and suddenly it's hard not to evoke the image of Jóhann, his shortened life, and certainly his music. This is a very poignant piece that rises in dynamics the way emotion rises in the chest. And although it eventually subsides, you know that it will carry on inside you for all time. If not through sentiment and sense, then through the memory of sound.
An early, apprehensive version of 'The Invention Of The Moon,' which originated from an ascending, single horn theme set against a layered, descending string pattern, lived on my hard disk for a long time. It didn't fully come together until I performed it with a string quartet and Kira Kira's improvised vocals (based on a poem she had written in Icelandic) at a memorial concert for Jóhann in Reykjavík. The loaded performance led Kristín and me to record an emotional version of it the next day, which I took back to Berlin to eventually process into the electronic, almost-vocoder sound that it is now. Else Torp (Theatre Of Voices), a fantastic soprano and frequent collaborator of Jóhann's, finalized the piece by doubling the vocal melody so that at times you can hear a single horn, Kristin's processed vocal, Else's soprano, or a blend of the three.

— Rutger Hoedemaekers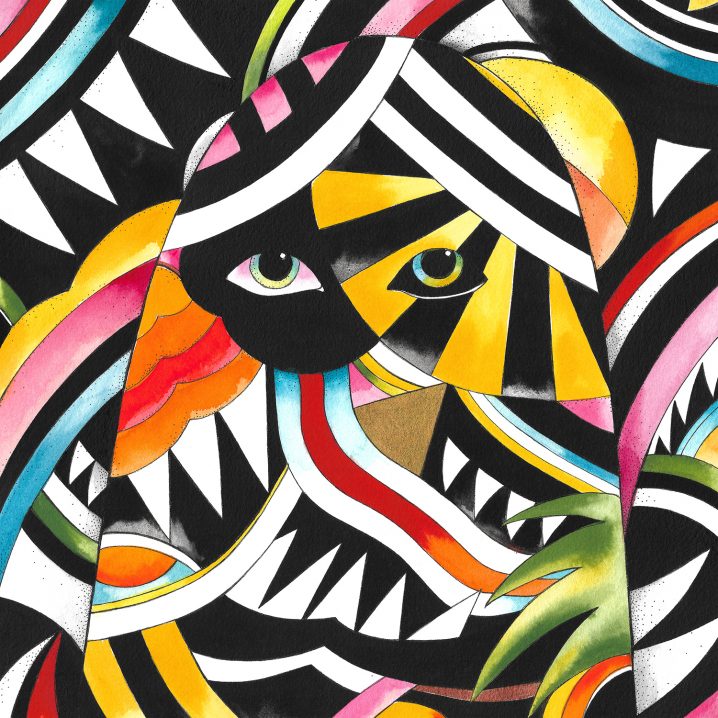 Once again, the album is out on March 5th, on digital and vinyl, but do give extra time for processing and the delivery of physical goods during these trying times. Extremely excited about this and will await with trepidation. Meanwhile, I think I will finally go and rip off the shrink-wrap from my Bluray copy of "Trapped" and watch it! But first, I must play through that soundtrack a dozen times!