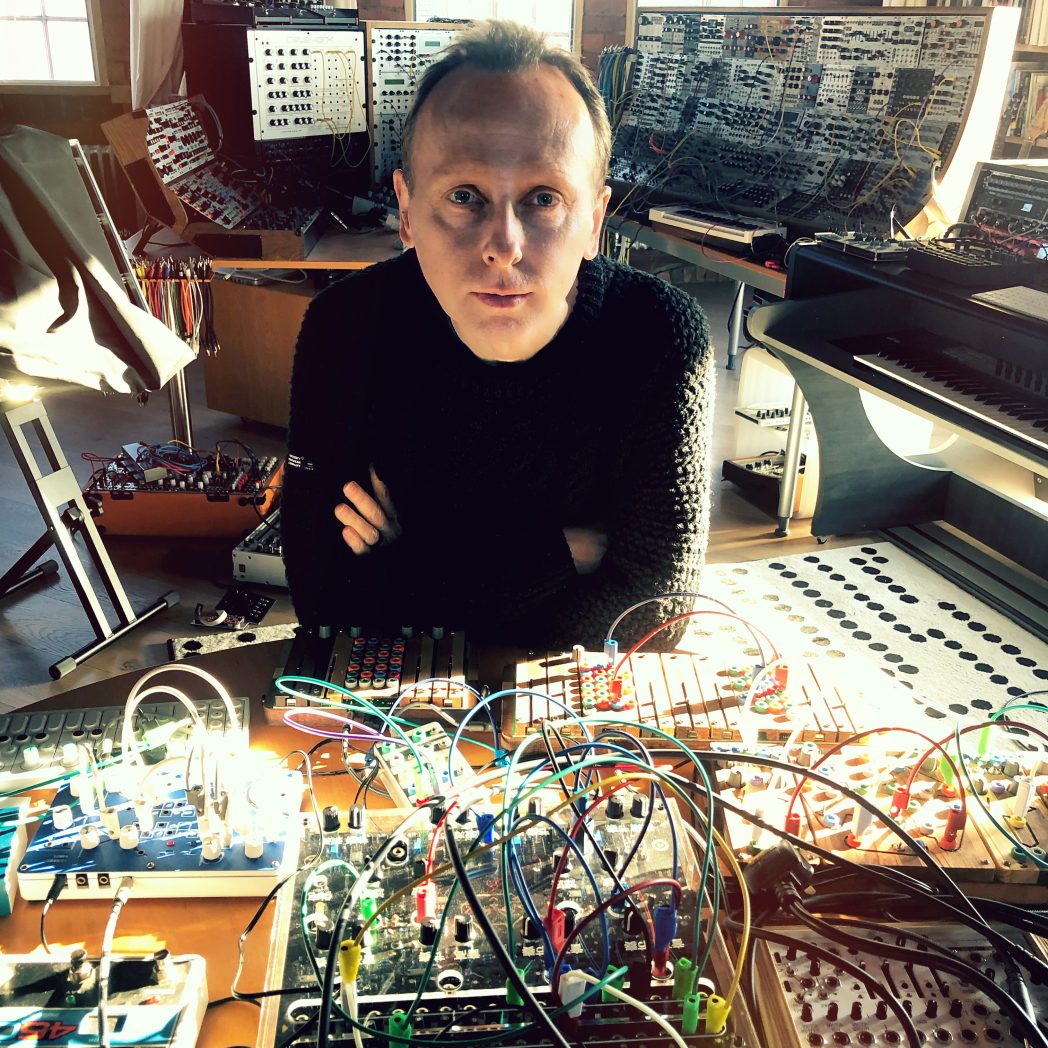 Hi, Robin, how are you doing during the lock-up? Spending a lot of time in the studio, I hope?
I've been working from home, in some form of isolation for the last 25+ years, so in that sense little has changed, but suddenly the structure of deadlines, pressure to deliver on collaborations, and so on were all erased, almost overnight. It's still yet to find a balance at the time of writing. My first response, almost immediately, was to set up an online performance, to replace one of my first scheduled live concerts to be cancelled in Bristol.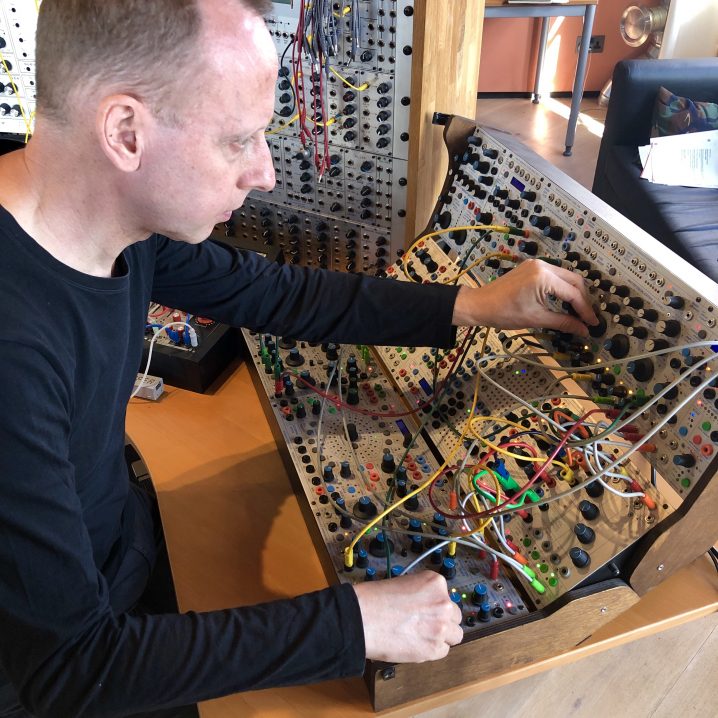 Thankfully, I'm very disciplined so have managed to maintain a very regular flow of creative work in the studio, and in the last months have completed four full-length albums, several vocal EPs with female singers, released an EP of my own (see The Spaces You Hold), and set up a Bandcamp Fanclub, where I can share excerpts from my rather vast archive of recordings. Indeed, this 'lull' in paid work has at least offered time to return to the archives and digitise the boxes of cassette tapes, CDr's, Reel-to-Reels, DAT tapes and so on. And yes, it's as absurdly overwhelming as it might sound. I discovered that with the DATs alone that I recorded at least 60-90 minutes of new music every month from 1992-2002, so multiply that by all the other recording mediums, add a few more years and yes, I am indeed engulfed! 😊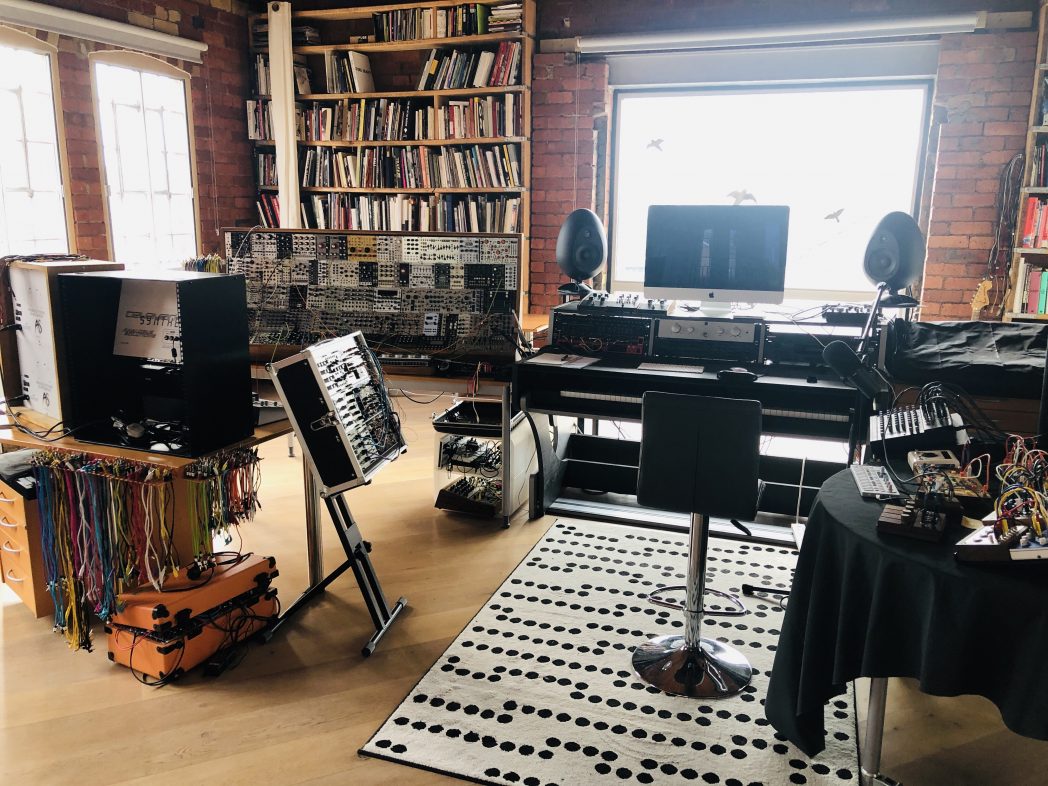 We last spoke in April of 2014 and it looks like you've moved since. Can you tell us about your new studio?
I moved out of London in the summer of 2015, leaving behind a one-bed apartment in now super-trendy East London, and bought an old textile factory about an hour outside of the city. It offers significantly more space and light and is a beautiful location to work in. I set up the Robin Rimbaud Art Foundation to support other young creatives, so when I slip away to another planet one day, this building will turn over to be used as a creative base for them. The music studio, the library, the archives, the record collection, all my papers will become accessible to be used. It's a good feeling to know that a piece of equipment I might invest in next year could be used by someone long after I've gone to make some amazing work. All of the money I make goes directly back into the building to be used to maintain it and support others in the future. And, as part of this, I built this studio space to work in.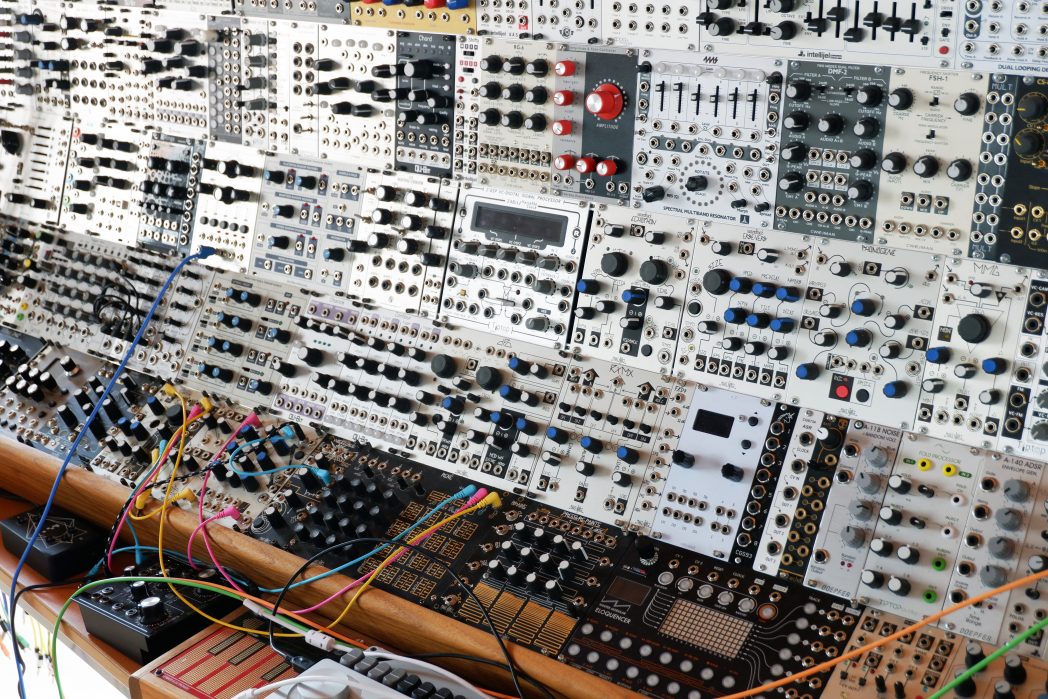 What was one of the things that you've improved in your new setup, and conversely, is there anything that you miss from your last studio?
The most immediate change is access to space and light. I've never been one to work in dark dungeon basement studios with no daylight. Nor do I work in the evenings or at night so natural light offers great positive energy to work. The ergonomics are much more efficient here. I have space in which to breathe and move. There's no sense of compression. Given that it's a former textile factory there are more windows than walls, so the light floods in, and it's quiet, standing freely apart from other buildings.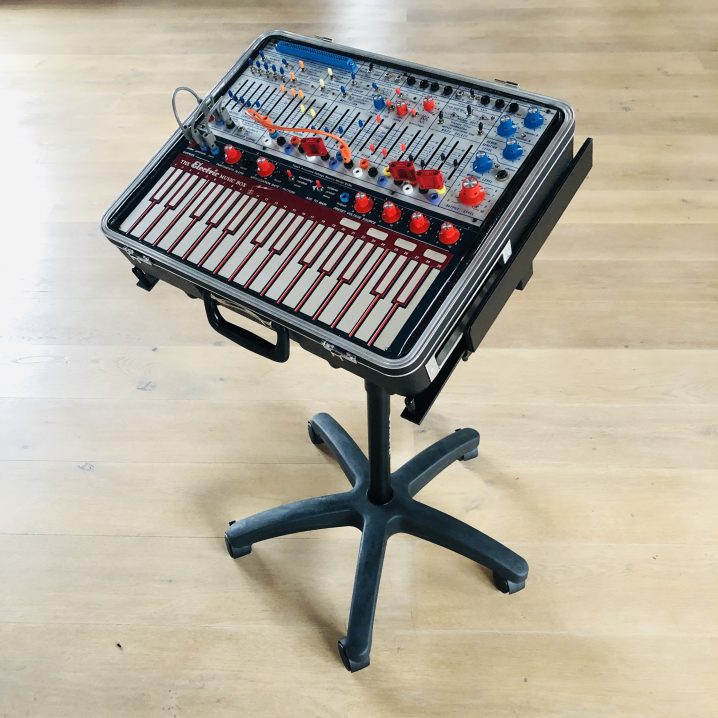 The only aspect I miss of my previous studio is the city it was based in, London. Having said that it's a 40-minute direct train journey away to that big city so a chance to breathe and read too!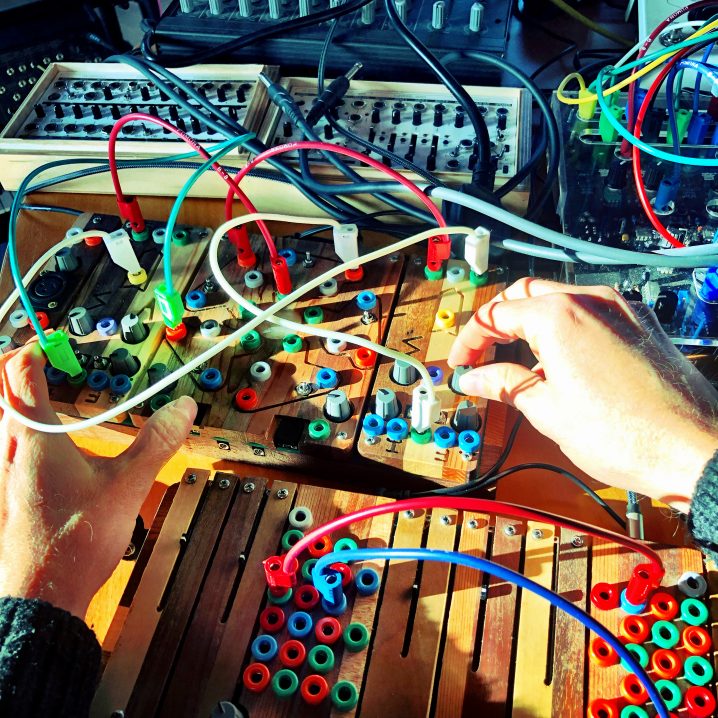 Looks like your modular setup has grown as well. Can you talk a bit about your favourite toys in the setup?
It has the space in which to grow now and who am I to stop it? 😊 As to favourite toys, they are probably outside of the modular set up itself. I'm fascinated by such instruments as the Ciat-Lonbarde Cocoquantus 2, the Buchla Easel, Lorre-Mill Double Knot, Kilpatrick Phenol Synth and so on. I've got a separate round table set up, which I playfully call the Tudor Table, after the composer David Tudor. It's a portable space, (the table is on wheels), that allows me to set up a series of desktop instruments and boxes and experiment, and then afterwards tidy these toys away for another day. I've most recently been experimenting with feedback techniques and matrix mixers.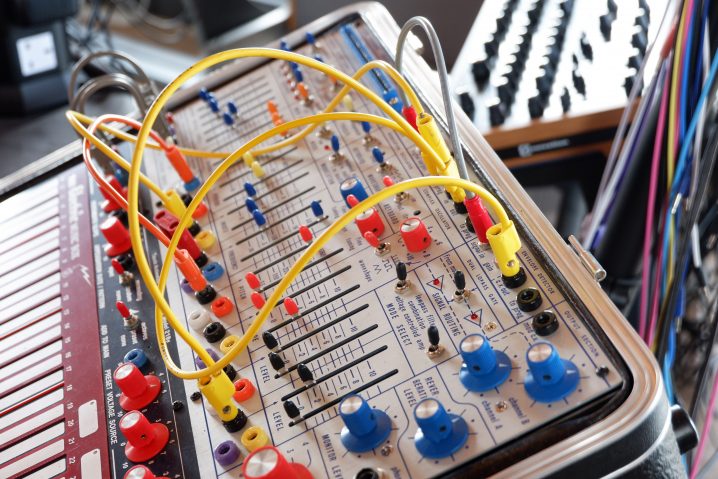 But the modular continues to inspire me. No single module has greater meaning or effect than others, but I love the Intellijel Rainmaker, the Make Noise DPO and Morphagene, and Tip Top Audio Z-DSP.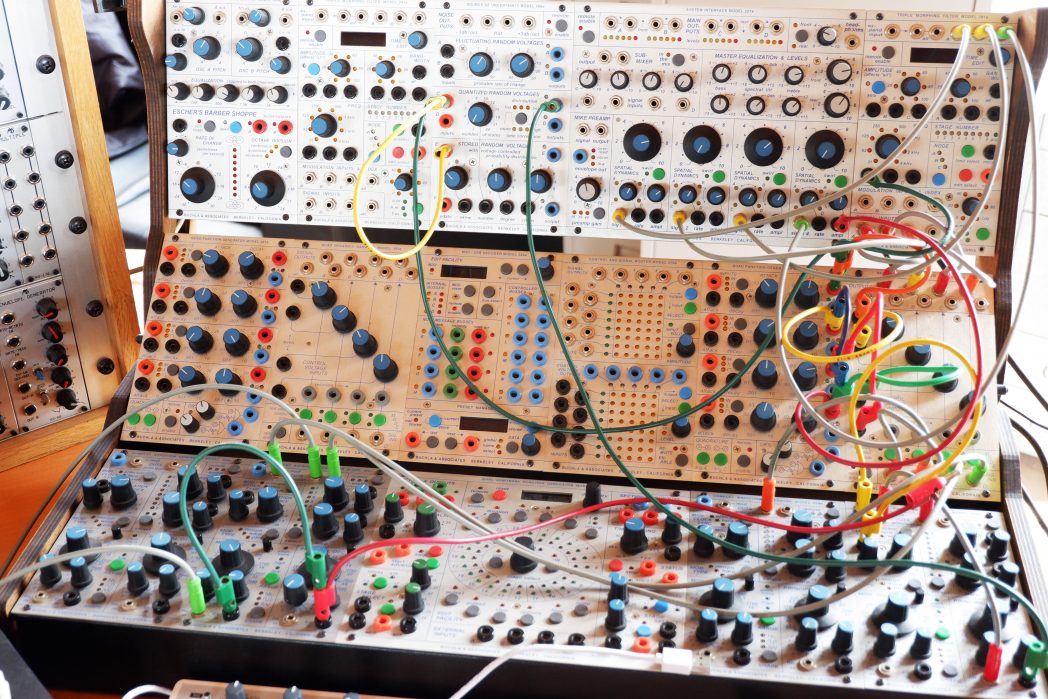 What is the next module that you already have your eyes on? And here's a hard question, which module could you do without and maybe even consider trading in?
I tend not to trade items as it's likely that a day comes when you regret this or wish for something that you already owned, but I do have a list of items I keep an eye open for, my kind of 'shopping list.' I would like to pick up a Make Noise Mimeophon, TipTop Forbidden Planet filter and Frap Tools Sabel Random Source Model at some point. The aesthetics and overall power of the Frap Tools modules seem very inspiring but I've yet to own any of them. Also on my list for future investment is the Soma Laboratory Pulsar 23 and Meng Qi Wing Pinger, but both feature long waiting lists, so perhaps I'll need to wait until someone is bored by what they have and pick them up second hand!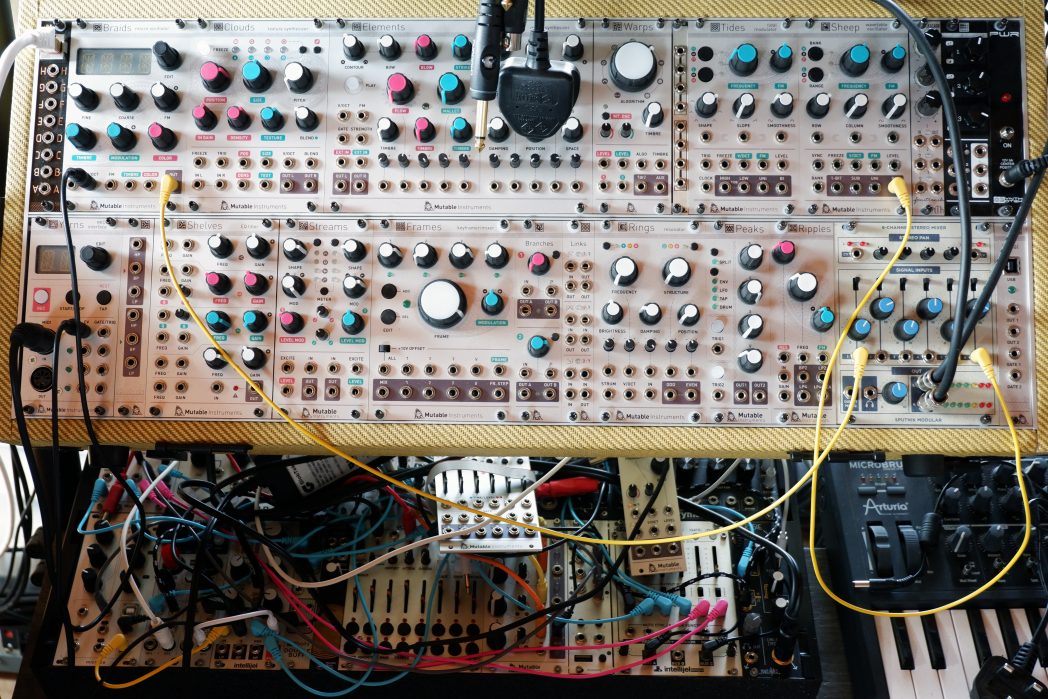 Describe the differences between creating with a modular synthesizer and using computer and software, and where do the two converge for you?
As always, it depends on the kind of work I'm focusing on at any one time. The freedom of expression and thought within the modular system is very appealing, where it's very much about the moment, the response in real time. The computer, on the other hand, is more 'factual,' it has a memory and sessions can be reliably restored each time. I tend to simply record live with the modular into the computer, using the Praxis Electronics Snake Charmer, which offers me eight separate outputs so I can then mix later on as necessary. I then remove all the cables so I can't repeat myself.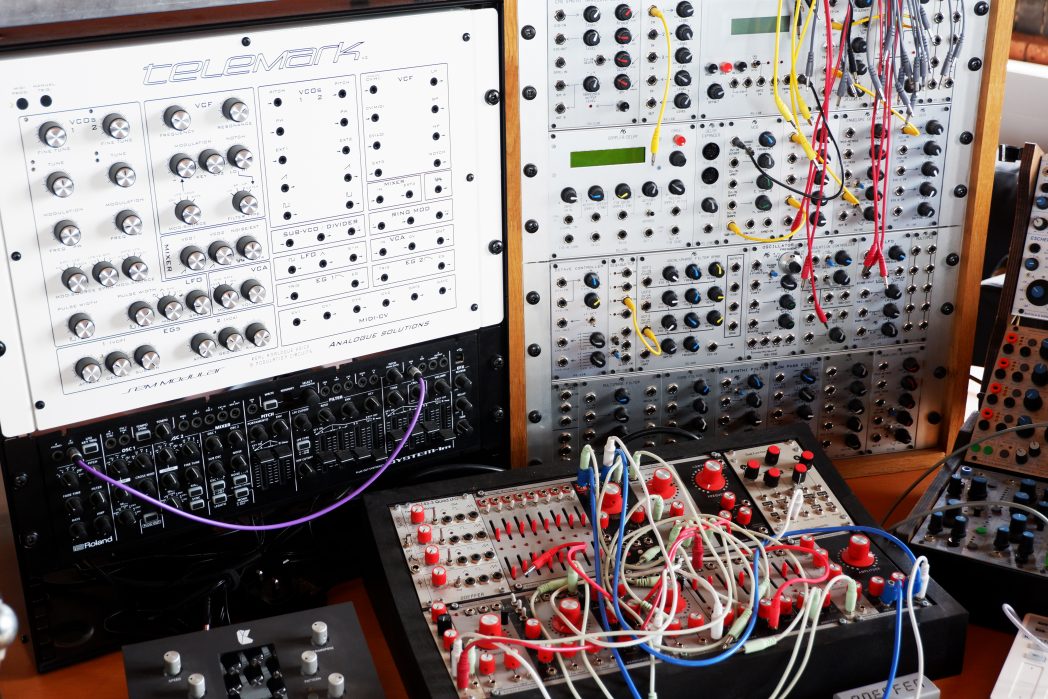 What new synthesis techniques have you recently discovered?
I'm always fascinated by wave folding but also hybrid synthesis, that unites granular techniques and more phased distortion for example. I'm still learning and indeed that's part of the pleasure of this kind of creative work as you don't have to become complacent. New possibilities are available in so many ways.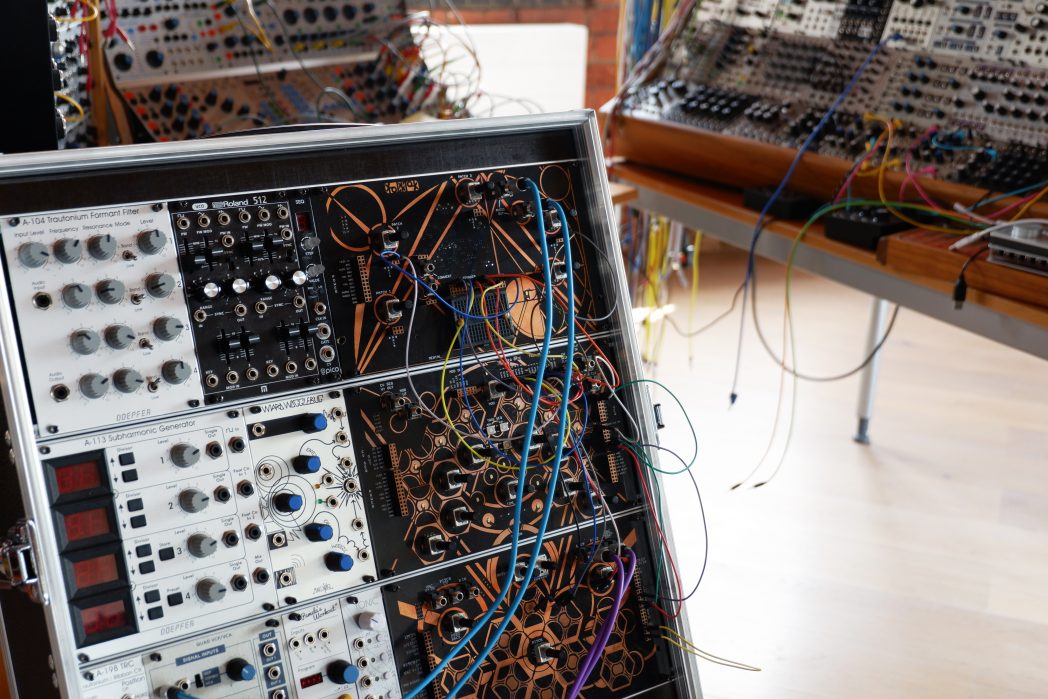 Do you still work with picking up radio signals from the airwaves? What hardware do you use for that, if it's not a secret?
The ability to pick up phone calls as I did in the earlier part of my career is pretty much impossible today. A combination now of digital technologies (which replaced the much less secure analogue networks of the past) and high-level security. Having said that I use a lot of shortwave radio recordings, as well as EVP recordings and those I've made with special discreet microphones where people don't know that I'm actually recording.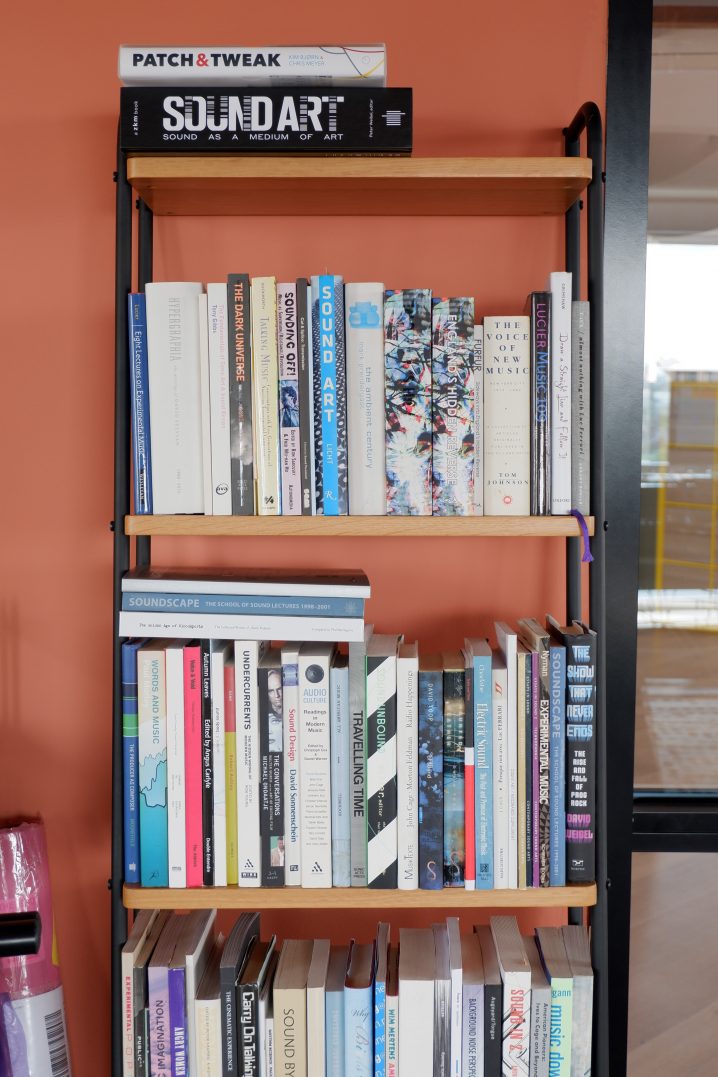 I see quite a lot of books in your studio, what are some of the subjects that fascinate you and occupy your shelves?
I have a vast library, and that was partly reason enough to move home. I realised once I'd packed up the boxes that I owned over one tonne of books alone, and needed space to store and use them. As such the studio features my collection of artist monographs A-Z, as well as a large collection of books on Sound Art and Music. Separate rooms in the building contain different collections. For example all my novels are arranged A-Z, whilst other collections are focused on the writers of the Oulipo (Harry Matthews and George Perec in particular), a complete collection of the writings of BS Johnson, plus poetry, film books, design and more. I will often stop in a studio session and just pull a book off the shelves at random to inspire and distract me 😃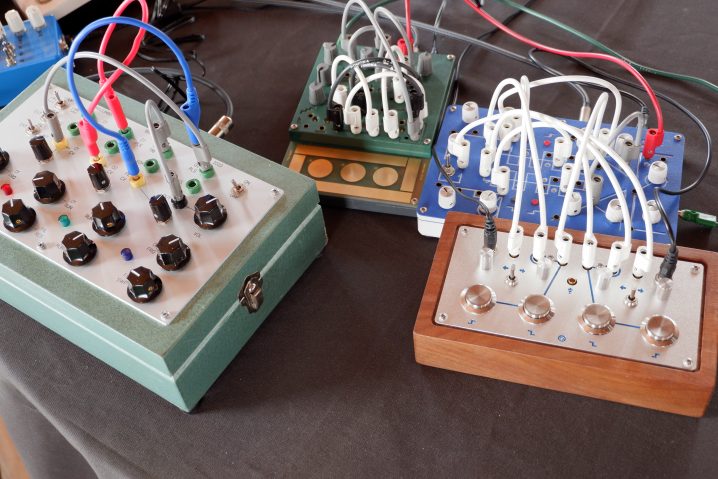 What advice would you give to someone just starting out with modular?
Easy question, but could be a complex solution. I think it's helpful to consider what kind of music you are interested in making. Is it experimental? Techno? Ambient? This can help refine your choices in what modules might work best in your set up. Use VCV Rack for free which offers you a chance to learn about modules and what might or might not work for you ultimately. Attend a modular meet and talk to people. Everyone is so friendly and supportive and more than happy to offer helpful advice and you can have the chance to play hands-on with equipment too. And go slowly. Learn and enjoy. There needs to be pleasure in this!