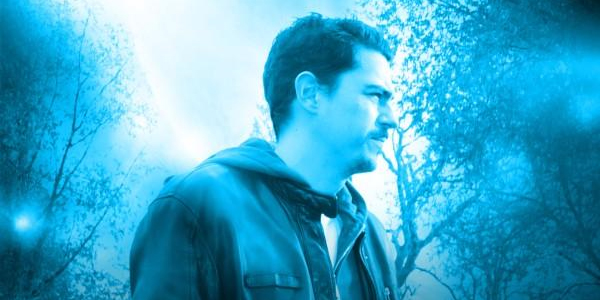 Alex Scheffer, aka Cell, has been a member of the Ultimae family since 2001, releasing tracks on many of the label's compilation albums, including the excellent Fahrenheit Project series. We recently reviewed Hanging Masses, Cell's first full length album for the label and his second overall, not counting a couple of very fine live albums in the last few years. We had the opportunity to ask Alex a few questions about his influences and how he achieves his lush, warm sound.
You say that the album is an homage to Brian Eno, Tangerine Dream and Steve Reich. How have they influenced you?
Brian Eno, Tangerine Dream, Steve Reich – I also think of David Behrmann, Alvin Lucier, and many more – are really great composers and very important to me. So, yes, you can consider Hanging Masses to be a sort of homage to them. I think they have explored every area of electronic music. Today, we are only repeating their work with faster and more modern tools than they had. I don't think we're creating anything new. We're just the new generation, following our mentors.
If anything, your music has become more mellow and reflective since your last studio album five years ago. How would you say that your music has changed in that time?
It's not more mellow, it's more personal, I guess. Hanging Masses is a very personal album. I mean, my first album, Phonic Peace, is interesting for people who want to have an easy 'starter' in Ethno-Chillout. It was a very 'polite' album. Too many samples, I guess… But many people didn't understand Phonic Peace when they compared it to the tracks I released in that same period, 2004-2005, which were more downtempo/ambient. For example, "Audio Deepest Night", "Blue Embers", "Hawaï Transit" and "Asian Morning". And I clearly understand that today. But I have no regrets about Phonic Peace. I was so proud of it! Hanging Masses is so different, you're right. I didn't use any samples, except for a few spoken word here and there. And I used many different types of synths. It's a real winter album. Some of the tracks were made in the mountains. The climate is so different that you can almost feel the snow very near to you.
The sound of the album is amazingly lush and deep. What are the key pieces of equipment or software that you rely on to get that Cell sound?
Thanks! I work on Logic Pro 8 and 9, and MOTU DP 7. I have a G5 bi-pro with Logic Pro 8 synchronized with Logic Pro 9 on a Mac Pro 8-Core. The machines are synchronized with a DR16 Akai hard disk recorder, which has great audio converters. I mix my tracks on Genelec 1031 and then I check the mix everywhere I can, using iPod earphones, TVs and hi-fi systems. Digital Performer is great software for mixing tracks. The clock is really the best you can get. As a keyboard lover, I use a lot of stuff, as you can imagine. Some Waldorf, Access, Clavia, Korg and several software synths too. I love Reaktor! My favourite machines are my Waldorf Q and my NordModular Clavia, which I used to take with me when I performed live. But these days it stays in the studio since I just bought the new toys from Akai, LPD8 and LPK25 [laptop pad and keyboard controllers], which are so much fun to use live!
There's an incredible consistency in the quality of the production and the overall feel of the music that Ultimae releases. You get a sense that there must be a strong bond or sense of community among the artists on the label.
Ultimae is a true family. They are the first label in my heart. We the artists have a very cool relationship, that's true! It's always a real pleasure to see each other at festivals and parties, or just to meet to chat. Ultimae is very important to me. I released my first track, "Keun Yung", on the Fahrenheit Project Part 2 compilation back in 2001! They have always believed in me and we've just been waiting for the right moment to release the first Cell album.
Will we have to wait another 5 years for a new studio album?
Of course not! I'm working on new stuff these days. I love the winter period, it's such a great season for staying at home and composing. But a new baby boy has just arrived and he takes up quite a bit of my time, of course! 😉
©
Interview prepared by Tigon for Headphone Commute
See also Tigon's review of Hanging Masses