Richard Skelton
Border Ballads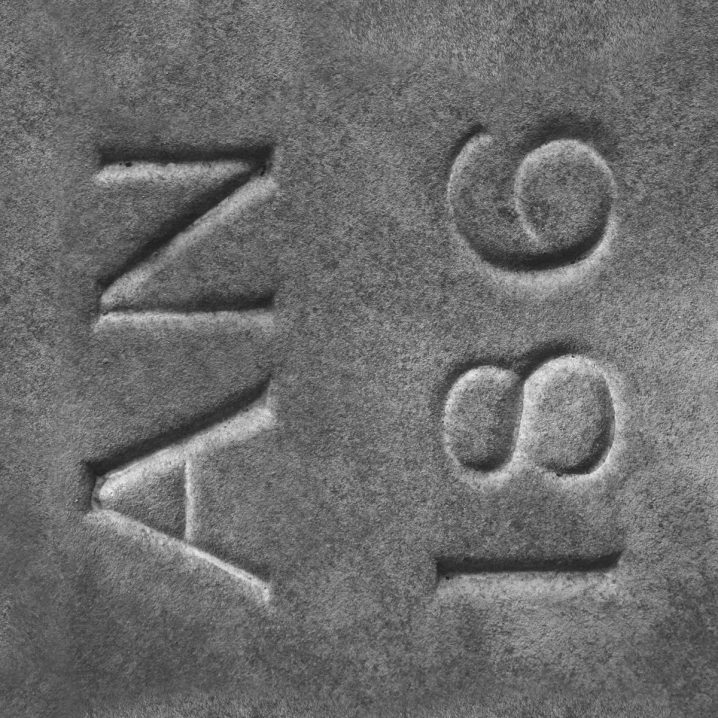 I love discovering new artists, but as the number of the favourites grows, I'm facing serious difficulties keeping up with the loved ones. At least some of them focus on quality versus quantity. Such is the case with the English composer, Richard Skelton (whom I have yet to meet in person since I now live in London – hint, hint, Richard!). In the last decade, Skelton has mostly released on his very own Corbel Stone Press imprint, along with his beautiful side project, The Inward Circles, as well as a collaboration with Autumn Richardson as AR. His 2009 album, Landings, is still popping up on my playlists, which you can pick up from Skelton's Sustain-Release label.  In addition to Corbel Stone Press, this latest, titled Border Ballads, appears on his yet another digital-only label, ÆOLEAN, its cover depicting perhaps a closeup of a tombstone, or a side-road worn-out stone-etched sign. Over the twelve pieces on the album, slow-moving cello, magnificent piano, and effected viola see Skelton returning to the sound I fell in love with on his Marking Time (Preservation, 2008). This is an ebbing meditation on spatial dynamics, time-shifting resonance, and mood-textured tone. As an aural document, Border Ballads builds on a concept of borderless landscapes, that place between countries, where slow waters flow. These small running rivers draw virtual boundaries between Scotland and England, a physical demarcation manifesting itself via so many abstracts in our structured minds. "Perhaps 'Border Ballads' can be seen as the embodiment of a desire for certainty after a prolonged period of upheaval, but that ever-close riverine border, at once both fixed and fluid, is a disturbing presence. A darkness that cannot be ignored." This is a beautiful atmospheric record, moving from grey brooding surfaces to bright shimmering timbres and back. If you're a fan of Skelton already, you must grab this piece!
Arovane + Porya Hatami
C.H.R.O.N.O.S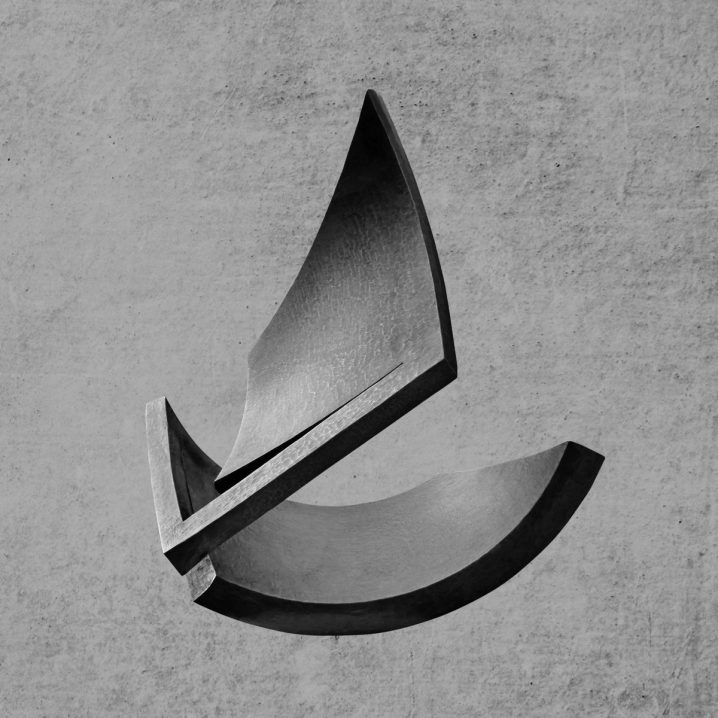 My good friend and partner in crime [you will find out soon enough what I mean by that], Uwe Zahn, has been prolific these years with collaborations [hint, hint], explorations, and trials. His most successful among these, in my humble opinion, is the partnership with the Iranian ambient sound artist, Porya Hatami. Together, they have already released numerous albums: Resonance (Éter Editions, 2015), Kaziwa (Time Released Sound, 2016), and Organism (Karlrecords, 2017). This year, the pair returns to Thomas Herbst's "outlet for experimental music" with C.H.R.O.N.O.S. – a five-piece statement "rich in textures and zen-like atmospheres." This music is a culmination of the interchangeable sonic language, which is reduced in grammar or words but is simply understood. Fans of intricate designs and loosely-structured aural fabrics will find themselves drowning in the expansive architecture of sound, synthesized via granular, modular, and spectral machines, each with a thick layer of resonating fabric. Like a never-ending zoom-in on a delicate textile, up until the point where the fibre becomes the forest and a universe of its own, C.H.R.O.N.O.S. takes the listener into a complex compound of delicate blankets, which they will peel apart long after the last tones have gone. Highly recommended with a sophisticated pair of headphones or precision-tuned bookshelf speakers, playing from a 180g vinyl, or a lossless digital source. Fans of Ian Hawgood, Celer, Tomasz Bednarczyk, Christopher Bissonnette, and Taylor Deupree will agree.
Paul Prudence
Ficciones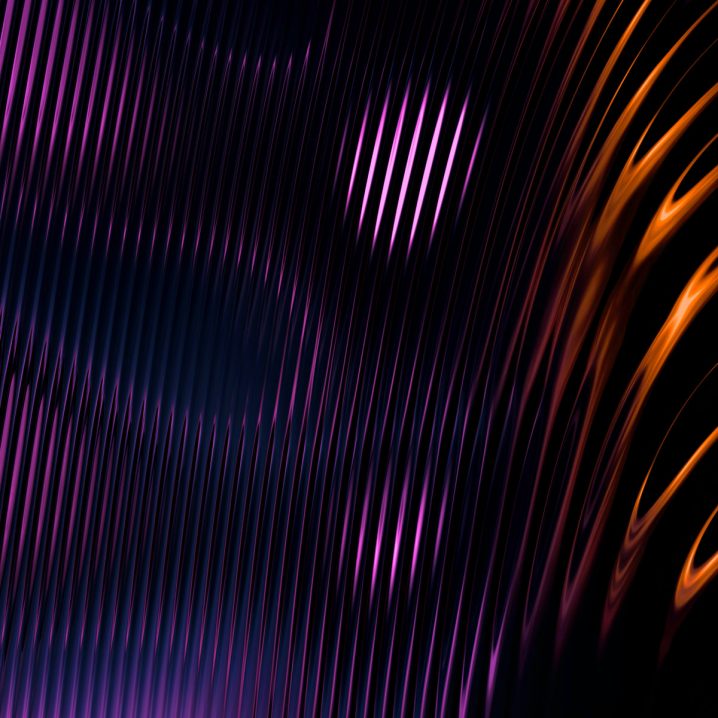 Paul Prudence is an audio-visual artist whose work I have first witnessed during his 2015 performance of Cyclone at MUTEK festival in Montreal. It was indeed a striking digitally-manipulated visual piece, forming "conceptual cues from cyclotrons and particle accelerators and alluding to aspects of particle physics, space exploration and 4-dimensional space," which completely blew me away as I sat in the auditorium chair glued to the screen. I figured Prudence for a master visual performer but failed to appreciate the culmination of his sonic sculptures as a prominent aspect of his final work. With Ficciones Prudence proves me wrong, constructing twelve abstract aural pieces for Hong Kong-based NLS Records as audio-visual experiences without the "visual" half, unless you accept the mind's eye as another true sensory input to picture the framework built up from within. Ficciones is a potpourri of colliding concepts, the digital and organic sources bouncing off with each other in a neutrally twisted realm. Field recordings adhere to manipulated synthesis, triggering images of falling water, twisting metal, and cosmic bourne storms. There is an extraterrestrial element to these landscapes, and just as you manage to hold on to one revealed universe, another one bubbles up fast from inside. "With forensic precision, modular rhythmic collages have been grafted onto subtle melodic phrases; stuttering percussive structures are held in orbit by elliptical sinusoidal drones." Fans of modular sound design and acoustic spacescapes (those missing earlier Autechre's concept and flow) will undoubtedly appreciate all of the buzzing, warping, and chiming, that consummates in robotic and analogue, dead and alive.