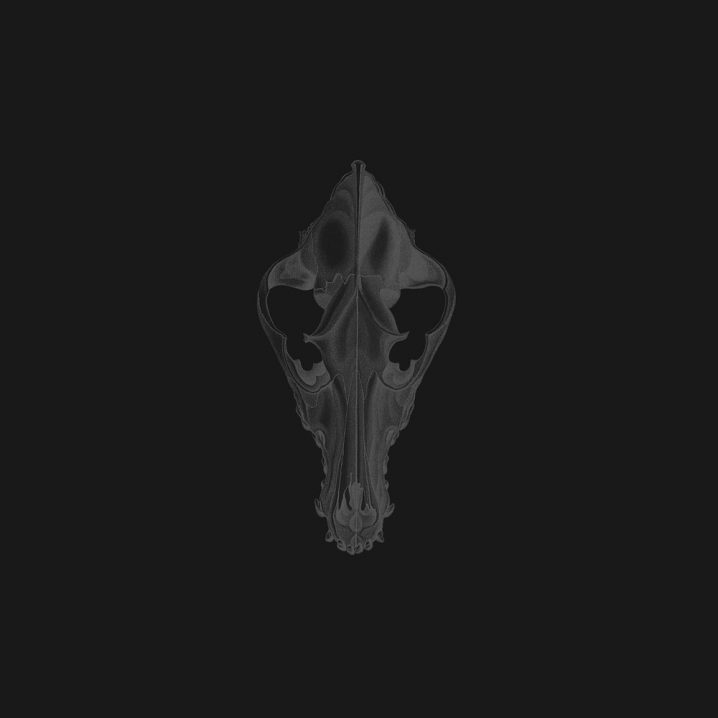 If you've been following my musings (for the past 9 years, jeez!) you know that I rarely attempt to invest my time in covering short playing EPs. There's no particular reason behind it, except that it's just a tad too hard to find the words to cover a twenty-minute piece – perhaps because it takes me well over an hour each time, to sit down and gather my thoughts, while the focus of my review is always playing in the background. I don't know. Regardless. Whenever I do get around to it, it's truly an exception, and this, my friends, is definitely the case with the latest from The Inward Circles.
First of all, this project is by none other than Richard Skelton, who also records under A Broken Consort, Carousell and Clouwbeck, running his very own Corbel Sone Press imprint out of Cumbria, northern England, and who has already appeared countless times on these pages. I guess I began to get used to Skelton's modern-classical slash ambient compositions, usually created with layers of field recordings, and assorted acoustic instruments (played by Skelton himself), but this is entirely something else. I first glimpsed his initial descend into darkness on the very last The Inward Circles EP, titled Belated Movements for an Unsanctioned Exhumation August 1st 1984, with references to preserved bog bodies, scents of mummified cadavers, and sounds of macabre atmospheres. And yet, on I have heard a music and it is delirious, Skelton takes a deeper plunge into a dim abyss, which captivates and sucks me in, refusing to let go.
Revolving around a single longing loop throughout the track, Skelton evokes the ghastly sighs of nearly monstrous proportions. Like a soundtrack to a horror flick, the apprehensive environment is breathing with a chilling dread, barely subdued panic and cinematic awe. One can not help but feel the creepers crawl beneath the skin, and trickle down the ear canal, where abomination impregnates the soul and bears fear and consternation. One does not need to read the words accompanying the release to truly understand the buried message, and that's the greatest compliment that I can give to any composition. Yet here, for your pleasure, I include an excerpt from "Beyond the Fell Wall" a collection of poetic words by Richard Skelton, published by Little Toller Books:
I can show you where, in the desert of winter, the wind-hover fell for the last time. Can show you how flies and maggots gently prized flesh from bone. How the delicate globe of its skull, which once held the sky and six square miles of vole-earth, was, in turn, mapped and charted by beetles. Buried. In assuming death I have witnessed countless atrocities. In the fields. By the roadside. The verges of woods. I have heard a music and it is delirious. Centuries are as seconds, seconds as centuries."
This is an exceptionally welcome direction from one of my favorite composers, one, by which, I'm frankly slightly surprised. I guess I've always witnessed a hint of darkness in A Broken Consort pieces, but never on the scale of such tremendous depths. I play this piece loud, over and over, and it never seems to let me comfortably relax into its textures, always sneaking up and catching me in cold sweat shivers, whether real or imaginary, arousing feelings, unlike anything I've heard this year. And I want more!!! Highly recommended (but not for the lighthearted).