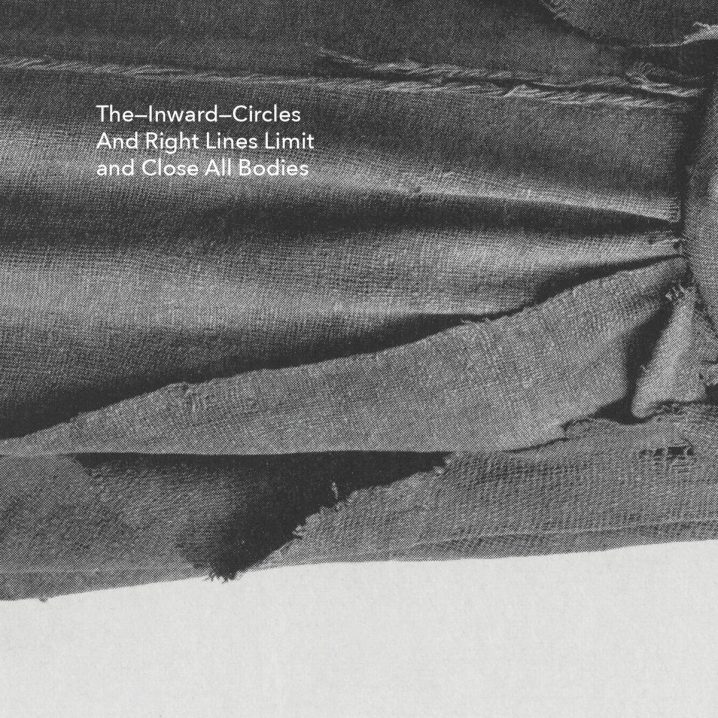 … our origin holes are covered with stones …

— Nathaniel Tarn
We have last heard from Richard Skelton recording under his newly devised The Inward Circles moniker back in 2015 (sigh, has it really been that long already?), when, in the same year, he has released two fantastic records, Belated Movements For An Unsanctioned Exhumation August 1st 1984 and I Have Heard A Music And It Is Delirious on his very own Corbel Stone Press. Both of these were highly praised on these pages and I'm happy that Skelton has not only continued with the project but has also managed to take it to the new heights. Prior to these words I was fortunate enough to have heard this latest album, titled And Right Lines Limit And Close All Bodies, numerous times, and I can't hold back from returning to its delicious darkness, moodiness, and scent.
For this conceptual work, most of the titles of the tracks have been selected Sir Thomas Browne, a 17th-century English author, who has produced some interesting works, such as Hydriotaphia, a study of a Roman urn burial in Norfolk, from whence these titles came. Once again, we are back in the dim, drab, and dingy climate, for which And Right Lines forms a soundtrack. As you can imagine, the acoustic drony stretches of sound here are full of some digital withering, mold, and decay. The atmosphere is thick, heavy on the frequency spectrum and saturated sound stage presence, with drones, timbres, and tonalities emerging in their full splendor, only to recede among a cacophony of gentle tenor, hue, and din. A discerning ear will pick up on the elements used to build up this staple palette, perhaps dating back to Skelton's works on Sustain-Release.
Whereas the recordings under his own name, or as A Broken Consort, were concerned with preserving the clarity of acoustic sound, his work as The Inward Circles is devoted to burial, obfuscation, and mythologisation. There is a desire to obliterate, to destroy, and to discover anew. Each sonic artefact is subject to repeated distortions of pitch and timbre, and, as a result, is transformed beyond recognition. Any traces of acoustic sound that remain are little more than ghosts, as the whole recording is suffused with electricity, a kind of telluric current, an overwhelming chthonic energy.
This album is also accompanied by a digital-only, nine-track Scaleby, with two of the consecutively titled pieces, namely "Scaleby, x" and "Scaleby, xi", appearing on And Right Lines as a teaser, I presume. Nevertheless, the release, with shorter-length pieces, is a perfect companion to the enormous sound of And Right Lines. "It can be thought of as a series of salvaged fragments from a single site – an area of peat moorland below the Scottish Borders that, in 1845, yielded the body of an 'ancient Briton', wrapped in what appeared to be the skin of a deer." Perhaps not as macabre as it appears to be portrayed, the music of The Inward Circles is nevertheless highly emotive, stirring, and sustained – an overcast, grayscale, and shadowy ambiance, one, to which besides these sunny days, I keep returning over and over again. Highly recommended!