Iceland Symphony Orchestra
Recurrence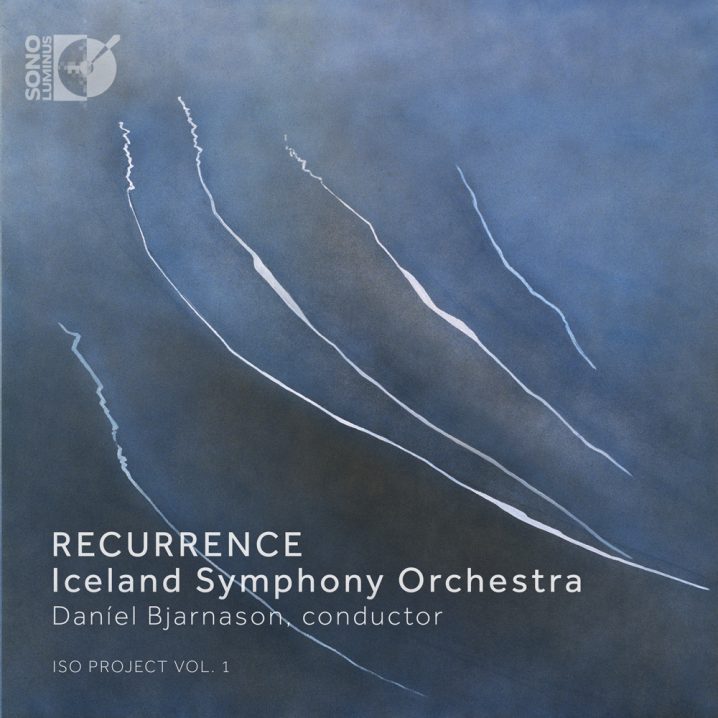 This morning I'm waking up with a gorgeous contemporary classical release by the Iceland Symphony Orchestra titled Recurrence released as a double disk standard audio CD and PureAudio Blu-Ray with 11.1 Dolby Atmos, Auro-3D 9.1 Immersive Audio, and 5.1 surround sound high-resolution stereo, on the one and only Sono Luminus. The format of the release and the beautiful 13-page booklet with which it comes is impressive enough, but the actual content, and more importantly the music itself, exceeds all expectations. Here, one of the world's greatest orchestras, recording at the Harpa Concert Hall in Reykjavík, performs new works by some of my favorite Icelandic modern classical composers, such as Daníel Bjarnason, Anna Thorvaldsdottir, María Huld Markan Sigfúsdóttir and more. Bjarnason, whom you shall already know from Bedroom Community, is the orchestra's Artist-in-Residence, as well as the conductor and educator. The music is moody, cinematic, and slightly dark in places (exactly how I like it), creating an atmosphere of tension, drama and resolve. I love the longer pieces that evolve their story over a course of twelve minutes, following a trajectory of intricate dynamics, a range of instrumentation (including electronics in some places) and a sense of time. A highly recommended record, full of wonder and surprises, which I don't want to spoil until you pick up this release!
Lambert
Sweet Apocalypse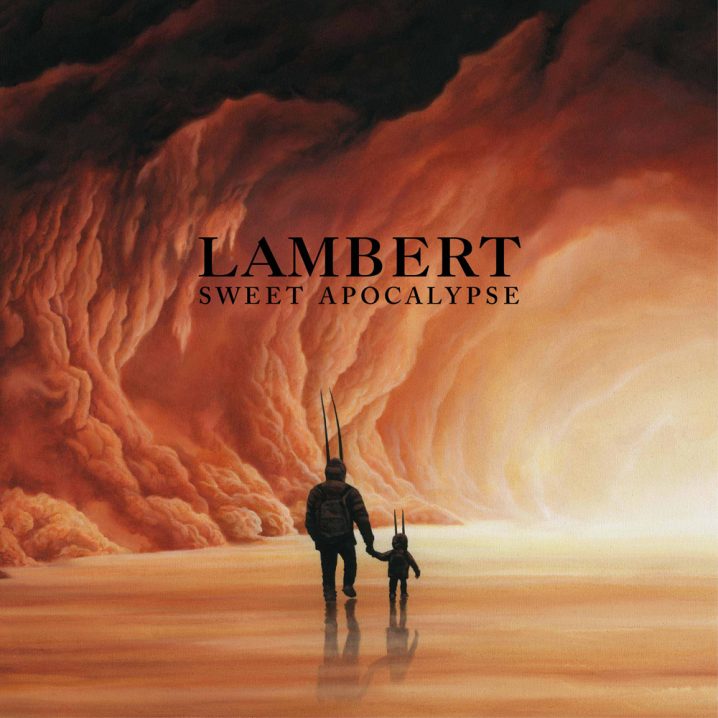 Lambert is a German pianist, often hiding behind a mask (including during his live shows), who has recently propelled himself from a few modest releases on Staatsakt and Dauw to the front stage of the recently launched Mercury KX, a "post-classical" division owned and operated by Decca (and indeed Universal Music Group). The label has already made a name for itself in contemporary and modern classical circles alike, with works by Ólafur Arnalds, Sebastian Plano, Tom Hodge, Luke Howard, and now Sweet Apocalypse fits nicely on my shelves among beloved artists. I've seen Lambert perform twice now, and his playful character portrayed on the stage fits nicely with his similarly jaunty tracks. Indeed, Lambert reminds me a lot of Chilly Gonzales, both in his demeanor and beautiful piano tone. On this latest album, the solo instrument benefits from slightly effected post-production, electronic treatments, and orchestral background, to beckon us into Lambert's fantastical world of amusement, mischief and just a little bit of sorrow. Fans of the above-mentioned names, plus Nils Frahm, Otto Totland, and Julien Marchal will be in love. Piano players may consider acquiring the beautiful sheet music book as well which is available directly from Lambert's site. There's also a fascinating 24-page picture book containing Moki's paintings for Sweet Apocalypse. Dig in!
Manos Milonakis
Festen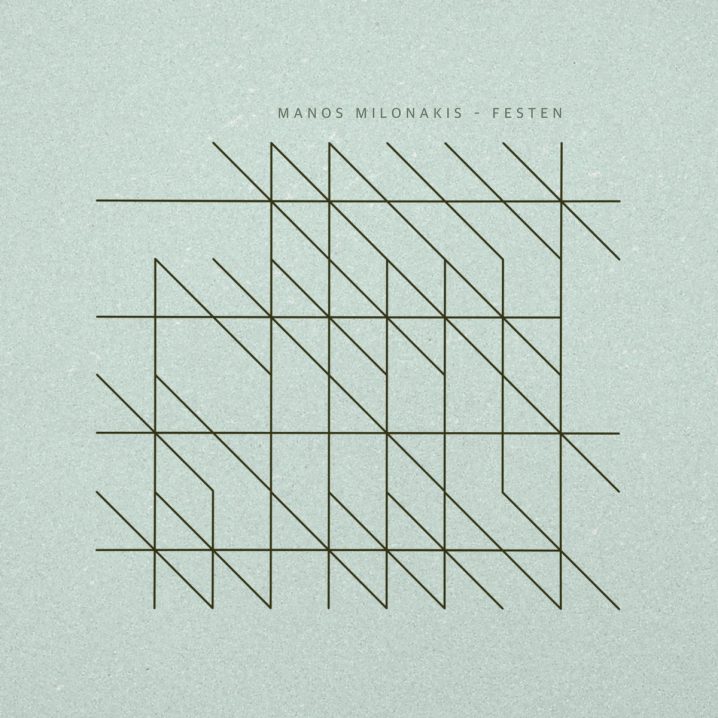 If you missed this beautiful release from Moderna Records, it's never too late to catch up. Manos Milonakis composes gentle and fragile works that remind me of music by Ólafur Arnalds, Nils Frahm, and Max Richter. Whereas the above-mentioned names have been globally recognized for their contribution towards the modern classical genre, and subsequently snatched by bigger labels and presented with work for television and film scores, new composers find their voice in the continuously evolving scene. Moderna has been consistently introducing us to some amazing [previously undiscovered by us] artists, and Milonakis is no exception. Festen is actually an original score for a theatrical adaptation of Thomas Vinterberg's "Festen" but the music flows perfectly as a standalone album. The twelve short vignettes traverse sumptuous melodies with solo piano, soaring strings, gentle electronics, and atmospheric haze. "Festen's meticulous production exposes, piece by piece, a revivifying variety and a complete palette of instrumentations and ambiances – sometimes discreet, atmospheric and others at the forefront of a strong narrative." Listen a few times and it's like knowing it forever… like entering a home where one has beforehand lived, still furnished in the same old way, still smelling of the long burnt out candles, still sighing with the ghosts you've left behind. A must!
Niklas Paschburg
Tuur Mang Welten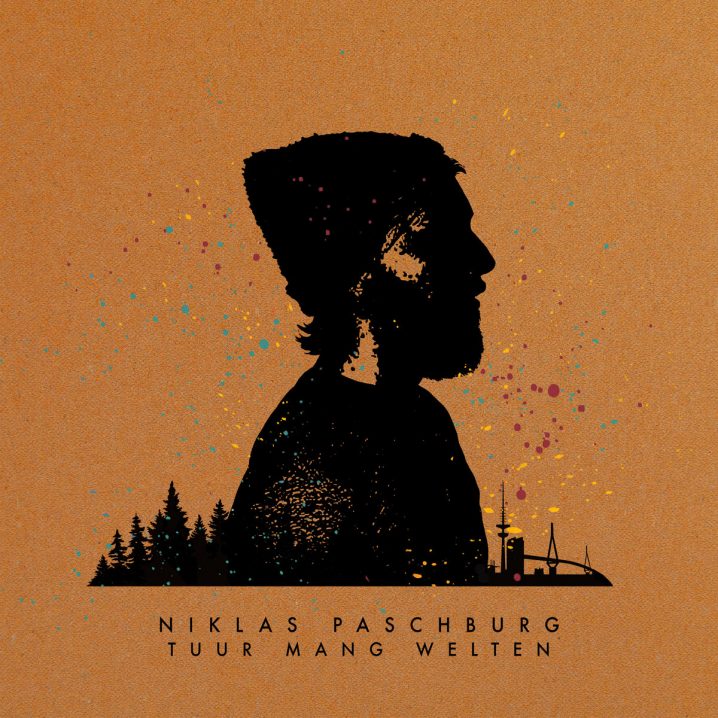 To round off this fleeting flashback, I'd like to end with a piece of music by Niklas Paschburg, titled Tuur Mang Welten released on Unperceived Records a year ago, nearly to the day, and yet still fresh, delectable, and lovely. Translated as "Journey Between Worlds" from Plattdeutsch (a Low Saxon Germanic language spoken by his grandparents) the six pieces on his very first EP explore the space between the busy cities and the quiet countryside. "Inspired by both worlds Niklas creates an acoustic symbiosis in form of enchanting piano compositions. […] You almost feel as if you woke up alone (but not lonely) in an environment in which the works of humankind remain only as deconstructed fragments." Subdued and muffled piano keys are enveloped in a warm atmosphere of electronics, strings, and spacial sounds. The moody compositions are sometimes carried forth by a backdrop beat, a synth arpeggio, or simply melody, reminding me of works Jon Hopkins, Rival Consoles, and Kiasmos. If these names strike a chord, I recommend that you check out Tuur Mang Welten, with its "emotional range that goes from bubbling cheerfulness to silent reverence which opens up and touches the listener's heart." Thumbs up to Unperceived!