Release Notes
Label: !7K Records
Release: At The Crest
Date: November 18, 2022
Mixed By: August Wanngren
Mastered By: Thomas Eberger
Performed By: Budapest Art Orchestra
Performed By: Theatre of Voices
Conducted By: Peter Pejtsik
I find it absolutely fascinating and, at the same time, truly inspiring thought, that with the untimely passing of Jóhann Jóhannsson in February of 2018 (wow, almost four years ago now!), he still really lives on through the music he made. And not just through his own. And although he left an incredible void, it's not like someone just stepped into his shoes. Instead, a significant number of collaborators and followers that he touched through the years continued to carry his legacy through their own unique sound. His light didn't go out – it just exploded into hundreds of thousands of fragments of many other lights, that are now expanding, forming their gravity, and with time growing larger. And I sort of wonder if that would have happened if it didn't happen the way it already has. That is an absolutely fascinating and truly inspiring thought with which I opened this write-up. In today's track premiere, we have precisely just that. Danish composer Jonas Colstrup worked closely with Jóhann throughout the years, collaborating on scores for the Japanese films Blind Massage (2014) and The Shadow Play (2018). Inspired by the late musician's approach to neo-classical minimalism carried forth with the cinematic elegance, as well as the incredible score by Ryuichi Sakamoto, Alva Noto and Bryce Dessner for The Revenant (Milan, 2015), and contemporary compositions by William Walton and Arvo Pärt, Colstrup gently sculpts a sonic chrysalis of emotion, in which one wants to wait out all current angst. And if this was a blind listening session, you may have even thought I'd uncovered an unreleased Johannsson track, with those scaling chord progressions and the beautiful arrangements performed by the Budapest Art Orchestra and Theatre of Voices. But to be clear, once again, this is not a copy, made from a mould lifted from Jóhann's work. It is an unmatched gorgeous sculpture, on which you may find his imprint, still warm to the touch.
This was one of those ideas that just came fully formed and all I needed to do was just fill in the blanks, so to speak. I am very drawn to pieces where a little idea is carefully rotated and continuously repeated making it more and more emotionally charged. This kind of passacaglia is utilized throughout the album.

— Jonas Colstrup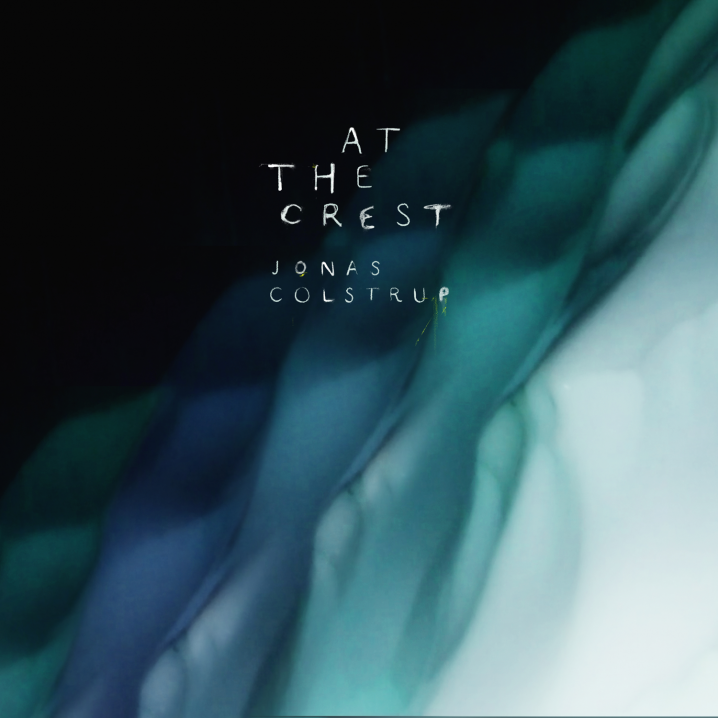 Further on the album, especially near the end, I also pick up on echoes of Tchaikovsky's Symphony No. 6 (aka the Pathétique) – it's those unresolved magnificent chords that just cry out in passion. Those grand symphonic sweeps and light choral sighs, build out a perfect balance between the minimal and the complex. "It was all about finding an intuitive and natural expression," says Colstrup, "hopefully tapping into an aesthetic of some kind of archetypical raw power. It's about embracing complexity with no resolutions, and the consequent discomfort of unfamiliar emotions." The Icelandic violinist Viktor Orri Árnason (who has previously appeared on these pages), contributes the solo violin parts. Earlier, Colstrup also shared a video for the opening track on the album, titled "Rain From a Blue Sky," shot in Iceland by Viktor A. Bogdanski. I felt compelled in embedding it here as well, because it will give you a further glimpse into the full album.
I will conclude with my true anticipation for this album to be released on 7K! Records on November 18th, 2022. Can't wait for you to hear it!