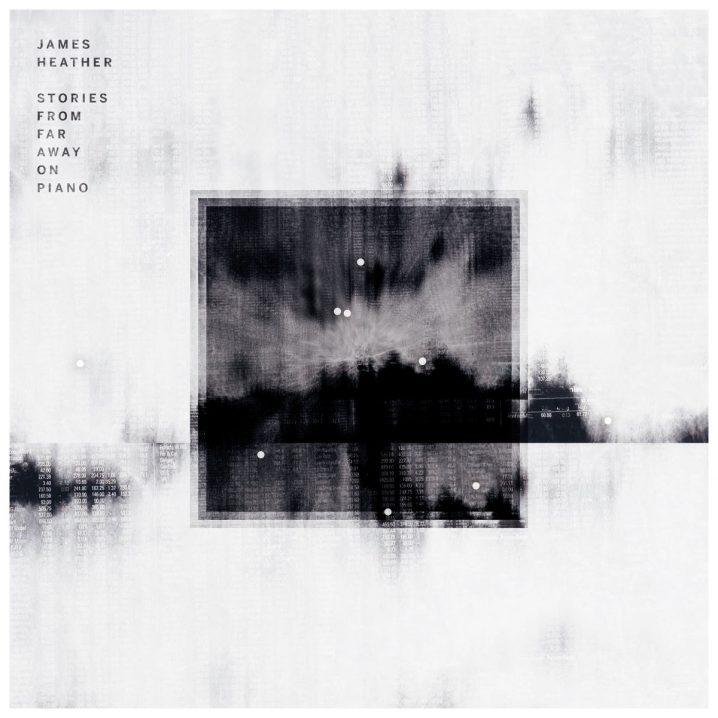 Is it me, or have there been a lot of solo piano releases in the last few years? (Have I asked this question before?) I guess it's not really a great time to release my very own solo piano album (plug!) since it's barely possible to stand out. (Or is it?) There also have been a few new and more established labels jumping on the bandwagon of this re-emerging post-classical genre, with Ninja Tune's offshoot, Ahead Of Our Time [Coldcut's imprint "and playground for free expression/experimentation"], being the latest big player on the scene, with this release by James Heather. So how does one make a dent among the flurry of twinkling notes, somber chords, and nostalgic melodies? I suppose it all comes down to the message within, and more importantly to its delivery – music, after all, is just another communication protocol – and what is being communicated happens to be the composer's inner soul, their complex 'self' that can't be put in words, their sensitivity to life, their sensitivity to living.
All this talk of living in the current world is not for naught. Constantly being bombarded by information, the so-called news, and unnecessary music become more than overwhelming in its constant saturation and sensory fatigue. No wonder I have to retreat from all this noise and settle into silence once a year to reflect on everything around me. Heather, himself, has nearly faced the end, having "nearly died in a traumatic road traffic accident, leaving him in a coma in intensive care and then off work for an extended time." For his own internal retrospection, Heather turns to stories, an interpretation of real-world news, that reveal themselves through titles of the tracks, and of course the music.
The album is an appeal to emotion, a way of bringing the listener in, to evoke an empathetic response, this is my interpretation of stories I discovered. The stories themselves are not the focus, but the piano assimilation is, as the album is about viewpoint, opinion and perspective.
Across the nine solo piano pieces on Stories From Far Away on Piano, Heather explores motifs of sorrow, empathy, and ultimately triumph over grief. The melodies glimmer with the blurry images seen through a window of a moving train, through rolling raindrops on a windshield, through fluttering yellow leaves in the autumn breeze. This debut is a followup to an earlier introduced Modulations: EP1, to which I listen in succession. It is unclear, whether, as an employee of the label, Heather benefits from some additional publicity across the globe, but what is clear is that I wouldn't share his music if I didn't love it. You can not possibly entice me for these words. So with that thought, I'll leave you with James Heather, because he definitely deserves your moment of regard.