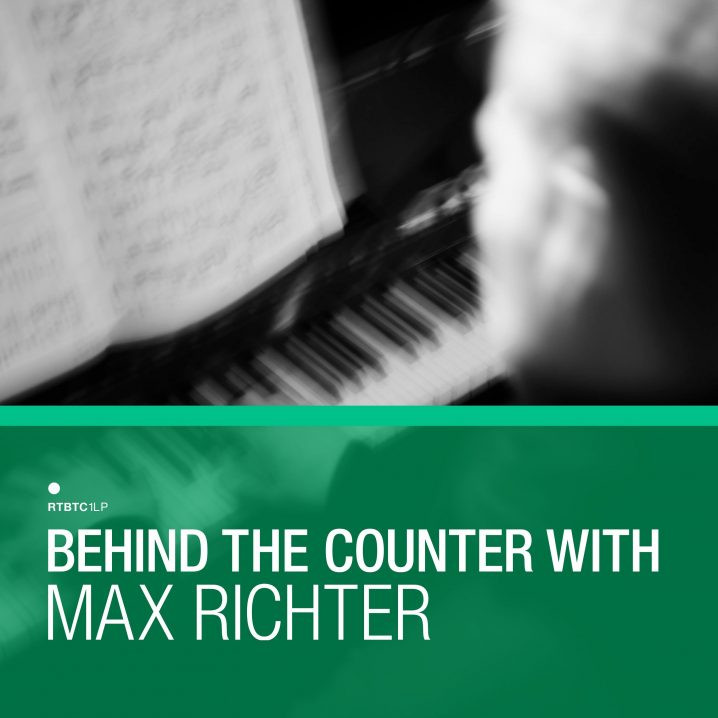 I want to begin this recommendation by saying that this is a very special record. Indeed, when I saw its announcement, I immediately pre-ordered an exclusive 3×12″ limited edition green (!) vinyl set directly from Rough Trade, which appears to have kicked off a brand new and exciting series, starting with Max Richter. The "exciting" bit here refers to the concept of this compilation of various artists (including Richter himself), which conveys a selection of favorite and influential pieces on the composer, able to put together this collection from the records sold in this iconic record shop and independent record label. Essentially, it plays like an artist-curated mix (similar to that of Headphone Commute Podcast series), except that we have the tracks on vinyl, and… and there is a story behind each piece with a commentary by the selector.
Placing the record on the turntable, lowering the needle, sitting back on the couch (with a drink in hand, of course), and reading the liner notes of the album, always brings back the magic of active music listening, which is why I remain a physical media hoarder to this day. In this particular case, that feeling is amplified via a virtual conversation with Richter, as he describes to the listener [in words printed on the cover, not actually speaking over the music on the record] the reasons behind each chosen track, how it has influenced his own work, ranging in genres and years, classics and new.
This is a compilation of music I love," writes Richter. "Some of my choices are things I've been listening to for decades, others are new discoveries, but feel like they belong here. I put a couple of things of mine in too – welcome to my world.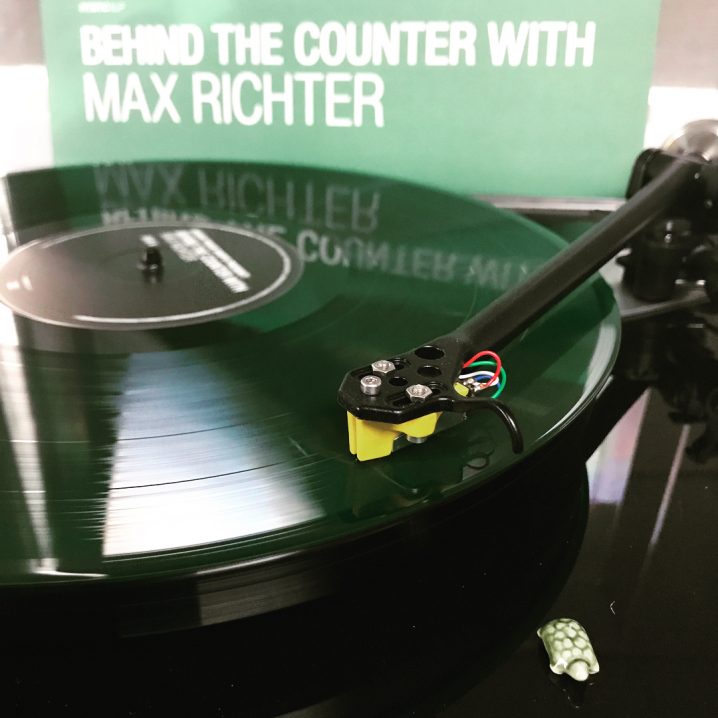 Among the many tracks, we are delighted to note appearances by post-rock giants, such as Mogwai, Rachel's, and Godspeed You! Black Emperor, as well as the electronic music icons, like Boards of Canada and Aphex Twin. Here, the contemporaries are complemented with their forefathers of early and modern classical music, such as Handel, Rachmaninov, and Schubert as well as Steve Reich, Alexander Scriabin and Philip Glass. Secretly, I know that as you read these names appearing on a single compilation, you're saying to yourself, "yeah, I must have this!" so, once again, you understand, how very special is this first installment in the promising series. So what are you waiting for?
… and more importantly, who's next?