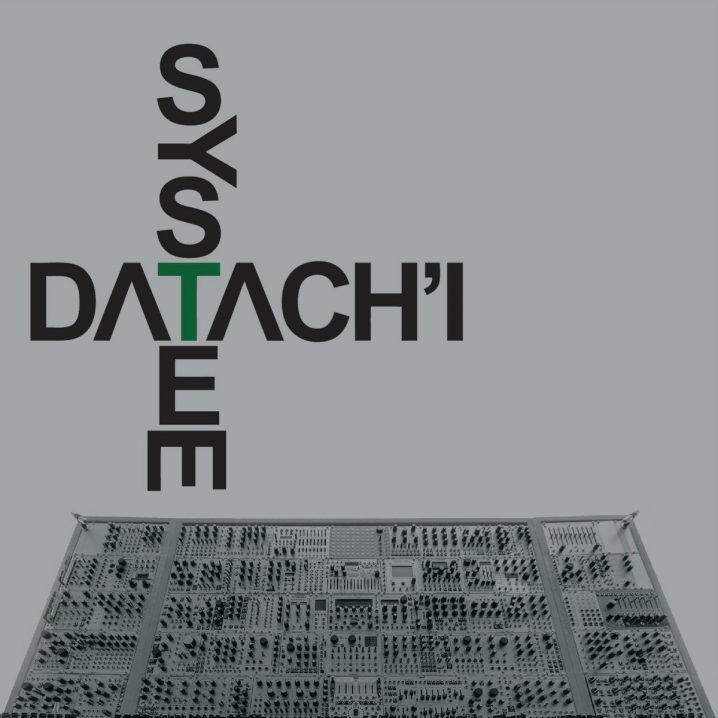 Joseph Fraioli has been quiet for nearly a decade. I first discovered his Datach'i pseudonym back in 2004, when his Mmale And Ffemale album came out on Planet Mu. The year after Fraioli migrated over to Aaron Rintoul's Sublight Records – this is where my beloved albums by The Flashbulb, Venetian Snares, Enduser, Wisp, Bong Ra and Richard Devine flourished, to name just a few. There, he released The Elements (2005) and subsequently Shock Diamonds (2006). In 2007 Sublight has shut its doors, and the catalog roster migrated onto a slew of other established imprints. But Fraioli stayed put. Now, ten years later, we get a brand new release, titled System, published on Aaron Funk's (that's Venetian Snares) very own offshoot on Planet Mu, called TimeSig.
There are 16 short pieces on System [with a limited edition pre-order bonus CDr boasting 19 more!], covering Datachi's staple "IDMesque" sound. The tracks have been composed on Eurorack Modular Synthesizer, and this analog aesthetic permeates through the album. Glitchy rhythms, ala Aphex Twin's works, are sprinkled over ambient textures canvasing the landscape. Most of the compositions feature lighthearted playfulness paired with the intelligent design, triggering your mind to latch onto a melody perfectly complimenting your first cup of caffeinated beverage. I sense a slight hint of melancholy on a few tracks, but overall the album is nearly joyful in nature, showcasing intricately cut-up electro based percussion over acid bleeps and unsettling chords.
I've spent much of the past decade building up my own sound design company, Jafbox Sound, and in recent years have become fascinated by modular synths. I'd been making a series of performance videos, showing how they work and that inspired me to start making music as Datach'i again. I suddenly realized I had a growing collection of tracks that worked together and had something new to say. Aaron heard some of them and encouraged me to start thinking of them in terms of an album and here we are.

— Joseph Fraioli
System is a lot more than a grab-bag of delightfully tasting aural treats, which every fan of modular synth and IDM will find appealing from the very first track. The sound design itself leaves plenty of room for deconstruction of the sonic palette of the Eurorack pictured on the cover art. The music transports me to the good ol' days, when the genre was flourishing on the underground scene. Thankfully, Funk was able to talk Fraioli into collecting his experimental pieces into a full album again. Highly recommended for fans of the above mentioned artists. Do not accidentally let this one slip through!