Celebrating Headphone Commute's many years of content, I am highlighting albums that I covered 15, 10, and 5 years ago. I do this by going back through my archives and selecting a favourite for the current month. But I'm not just copying and pasting the words here; I'm also refreshing these write-ups a bit to bring them up to date, and, of course, I'm listening to all this music! And so should you!
Venetian Snares
Detrimentalist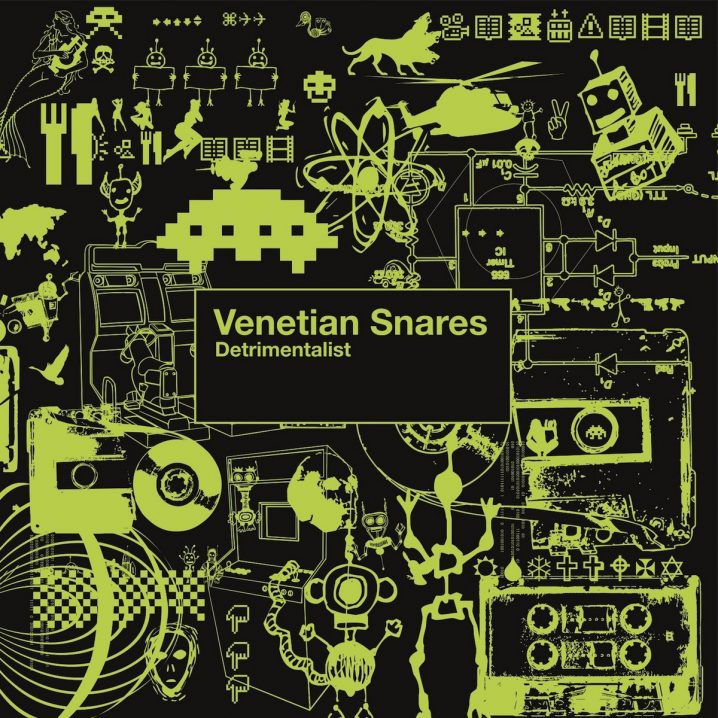 We can always count on Aaron Funk to punish us with his sounds. If you're not familiar with Venetian Snares, it's time for you to open up that comfort hole and crawl out. Seriously. Winnipeg-based Funk is a prolific champion of the edgiest genres – from modern-classical orchestral arrangements violated with breakcore to noisy IDM sprinkled with clicks and cuts. Among the collection of labels, he has appeared on many of my favourites: Sublight, Hymen and, of course, Planet Mu. Detrimentalist is Funk's twentieth (!!!) album, in which he steps away from classical themes sampled and revisited in My Downfall (Planet Mu, 2007) and brings back the early junglist loops only the way Venetian Snares can. Planet Mu describes the release as "Venetian Snares' 332nd official studio album of disgusting ejacutronic rave horn". After a couple of rotations, the intelligent design behind complex time signatures stands out from the imitators' attempts at making [whatever]-core simply for the sake of it. The first two tracks, "Gentleman" and "Koonut-Kaliffee", set the tone for the entire album, and the grind never stops. The cover art is sprinkled with an array of neon green aliens, robots, invaders, skulls, wingdings, guns, cassettes, and other demented and detrimental paraphernalia. And ducks. My favourite track is "Eurocore MVP", with ragga vocal samples, Funk's staple bass rips, drilling Amen breaks and an obligatory snare rush.
2023 UPDATE: This is another one of those instances where it's nearly impossible to believe that this album is over 15 years of age now. Forget Detrimentalist for a second – Rossz Csillag Alatt Született is from 2005! It appears that Funk has been quiet in the last five years. The last we heard from him was in 2018 when he released a collaboration with Daniel Lanois on his own Timesig (sublabel of Paradinas' Planet Mu). A year later, Funk re-released a 20th-anniversary edition of Greg Hates Car Culture. The label is also a bit quiet, with the last release being John Frusciante's Maya from 2021. In the past, Aaron used to release nearly an album a year, so I hope he's alright.
Apparat
Krieg und Frieden (Music for Theatre)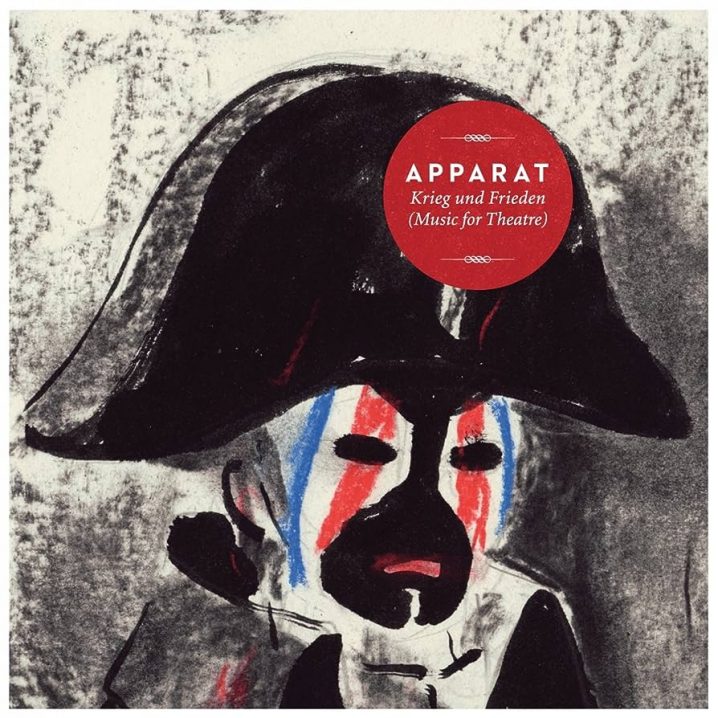 I've been a fan of Sascha Ring's output since his early-2000 albums on Shitkatapult, a Berlin-based label he co-runs with Marco Haas, tagged as "special music for special people". After migrating over to Mute, first with a few singles and then with his 2011 album The Devil's Walk, Ring began to solidify his presence in the more global scene. This is how he ended up meeting and working with Sebastian Hartmann, who asked him to work on a soundtrack for a theatre production of Tolsty's War and Peace, which was commissioned by the renowned German arts festival Ruhrfestspiele in Recklinghausen. The press release claims that after spending some time with Tolsoy's text, Ring worked on the score in an abandoned factory for four weeks. But whether this imagery is haunting, beautiful, or magic is irrelevant because the music certainly is. The cinematic quality of the soundscapes developed throughout the album approaches some of my all-time favourite compositions and scores. It is always a pleasure to find one of your favourite electronic musicians turn to orchestral arrangements, sonic explorations and overall a much grander work in scope. But it is an even a higher elated experience to learn that one accomplishes this task with such confidence, elegance and grace. A dazzling work to which I'll be sure to return many times again! Although this work was not originally intended to be archived on an album, I'm glad that Sascha changed his mind and shared with us the love.
2023 UPDATE: We last heard from Sacha's solo output as Apparat in 2020, when he released four Soundtracks albums, after his LP5 on Mute in 2019. He is still a member of the Moderat trio (that's Gernot Bronsert and Sebastian Szary as Modeselektor plus Sacha Ring), and their Even More D4ta album was just released in March of 2023 on Modeselektor's Monkeytown Records. So yes, he's still pretty active, and I'm also guessing he is busy working on more soundtracks as well. Moderat is currently on tour to promote this album. You can find the schedule here (they're playing in London at Field Day along with Bonobo, Jon Hopkins, and Aphex Twin).
Ólafur Arnalds
For Now I Am Winter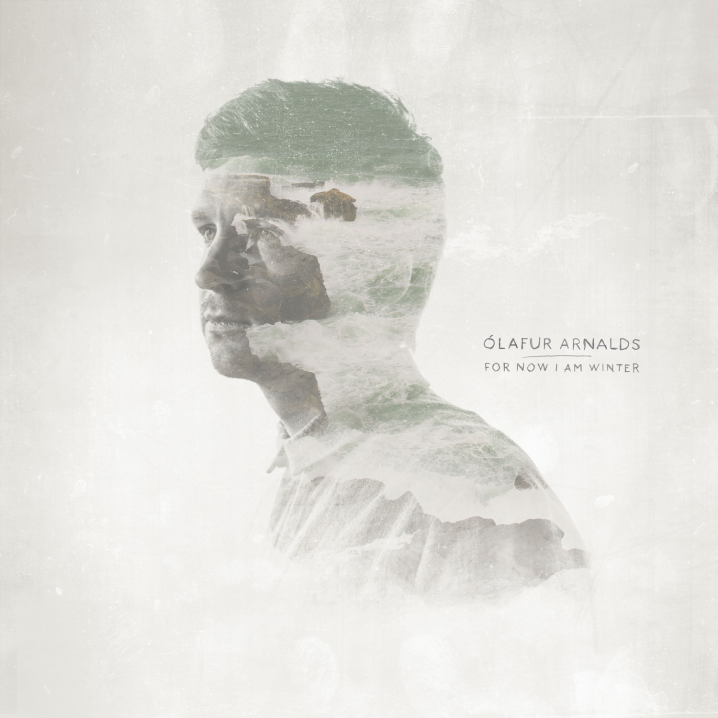 I am supposed to feature only one album from exactly 10 years ago in this column, but I couldn't pass by this amazing record by Ólafur Arnalds, an Icelandic multi-instrumentalist I've been following since 2007. For this album, Arnalds migrates from Erased Tapes to Mercury Classics. As such, his third solo album, For Now I Am Winter, is backed by an international campaign, a global tour, and a full orchestral arrangement by Nico Muhly, performed by The Icelandic Symphony Orchestra. On the album, we still find pensive piano keys, gentle atmospherics, sparse electronic treatments, and gorgeous soaring strings. This time, however, the instrumentation feels grander, like a soundtrack to the film of Arnalds' tale. This metaphor is hardly surprising since Ólafur has composed a Bafta-awarded score for Broadchurch, a British television crime drama. The pieces still carry sentimental elements, perhaps for something lost, perhaps for new beginnings, perhaps for simpler times of music in a living room. The title track introduces the first appearance of Arnór Dan Arnarson's voice, slightly falsetto, slightly crestfallen, slightly forlorn. My mind skips up on the content of the lyrics and instead holds on to the melodies and chords. And these are ever and eternally sublime. And just like Apparat's album in this column, Arnalds' has appeared on my Best of 2013 feature, in Music For The Film Behind Closed Eyelids list.
2023 UPDATE: Arnalds is still very much active in the contemporary classical music scene, with his last album, Some Kind of Peace, appearing on Mercury KX in 2020 and a more recent single, "And We'll Leave It There…" released just back in March of 2023, in which he shared the credit with Ella McRobb – watch this fun video, which shall leave you feeling all warm and fuzzy inside. Perhaps it's not the last time we'll hear from this serendipitous duo. If you believe in randomness, that is… Right, now, on to the last entry in this column, for which I originally sat down this morning to write.
Abul Mogard
Above All Dreams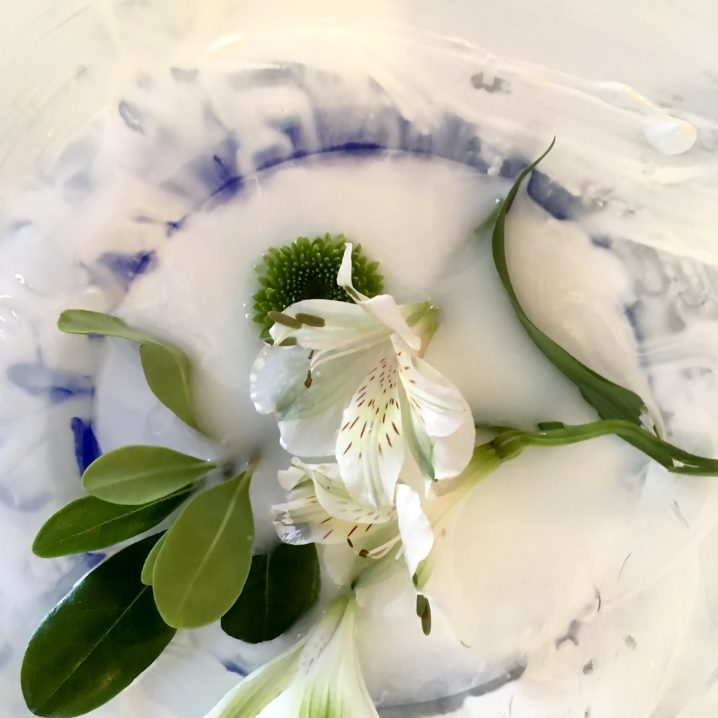 There were plenty of rumours flying around on the true identity of Abul Mogard since it's been obvious [for a while now] that his distinct aesthetic and pristine production values shall not be attributed to an "erstwhile Serbian factory worker-turned-synthesist" retired from his craft. So, we return again to sound, a multi-layered tepid tone, a harmonized synthetic chord, in which Mogard excels beyond his peers. Above All Dreams is performed on a self-built modular synthesizer, Italian Farfisa organ, and software, developing a distinct type of ambient meets drone sound, which gradually evolves and sluggishly flows, like molten basalt from a volcano. This is a delicate and very spacious composition of six long pieces, the haunting mood of which is reflected in the cover art design by Marja de Sanctis, depicting [from what I could tell] a white flower suspended in a hardened [vinyl?] wax. This is a must-have for fans of evocative and ephemeral ambience, filling your listening space with a gaseous fog, dense drifting clouds, and molecular mist. Turn up, lie down, and drift with the sound, because "the power of Abul Mogard's dreams above all transcends sound, feeling and physics in a truly remarkable way that evades words or concrete notation." Recommended for fans of cosmic expansion and inner voyage, from the likes of Paul Jebanasam, Thomas Köner, Pinkcourtesyphone, and Alessandro Cortini.
2023 UPDATE: I forget exactly when [I think in 2022], but it did finally become known to us that Abul Mogard is none other than the Italian producer Guido Zen, mystifying our ears with his unique flavour of synth-driven ambient music. After a handful of more amazing releases on a London-based Ecstatic imprint, Zen partnered up with a Russian-born sound artist Ivan Pavlov to release CoH meets Abul Mogard on Houndstooth. Abul Mogard is still a very active project, and I think [and hope] we can expect a lot more beautiful ear candy in the many years to come. When it comes to sound design, he is someone I really look up to.