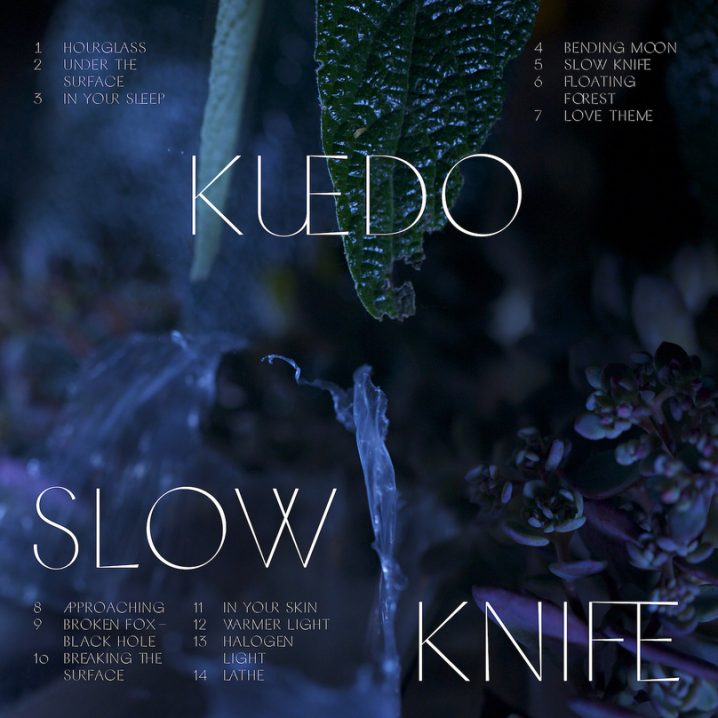 I want to open up this review by talking a bit about Mike Paradinas' Planet Mu label, and in particular, its continuous grasp on the evolution of electronic music for over two decades now. Of course, I've been a follower of everything that µ-Ziq has put out back in 1997, following the imprint's introduction to the acts like Jega, Venetian Snares, Nautilis, edIT, Virus Syndicate and too many others to name here. The label has embraced the darker corners of bass music and nearly propelled footwork into our living rooms. I was only a little worried that I wasn't going to be able to keep up with some of its more edgier ghetto juke releases. [Is gqom next?] But in 2016 Planet Mu has re-established itself, once again, as one of the pioneering labels in the light of electronic music, with Datach'i, Ital Tek and now Kuedo to reaffirm my claims.
Kuedo is of course Jamie Teasdale who previously released works under his Vex'd project, along with Roly Porter (who, by the way, has completely wowed us with his Third Law album on Tri Angle – but that's a whole other story). It's fantastic to see (hear?) that Teasdale is still producing, under his solo alias, and is amazing more than ever with this second full length on Planet Mu, titled Slow Knife. The album is a fascinating journey: teasing us with experimental sonic textures and rhythms, it is at first difficult to pin down. There is even a track with some vocals that at first feels out of place (featuring Hayden Thorpe from Wild Beasts), before the descent into a more atmospheric and intricately dark soundscape. This is where it begins to feel like a film score…
Between albums Kuedo has been working as a sound designer and composer for hire and the application of intent and widescreen rigour that commercial work requires has definitely found its way into the new album […] 'Slow Knife' is almost two albums; the first half, according to Kuedo, invokes the seduction of the city, taking the music of Michael Mann's 'Manhunter' as a cue, with the latter half being inspired by the bloody starscapes and voodoo wilderness of films such as 'Angel Heart', 'Night Of The Hunter' and more recently the 'True Detective' series.
It is the second half of Slow Knife that speaks to me the most. Here is a soundtrack of nearly horror proportions, dropping some of the previously explored post-trap references in the genre, and unfolding its dark wings like an angel of death. Beginning with "Approaching" (the 8th track out of 14), the release turns a corner into the "cathartic darkness, as undulating chords play hide and seek with riotous reeds and scratchy strings grown from challenging collaborations with cello player Koenraad Ecker (of Lumisokea)." This is where my ears prick up. Did I just walk down a wrong alley, emerging out of a moonlit futuristic metropolis onto a drab and deliciously morbid terrain? Ah, yes, time to make camp here and stay for a while!
"Broken Fox – Black Hole" is immediately ominous. Strings, metallic howls and growling bass paint a tense atmosphere of loathing proportions. Here I am strangled with panic, soaked with its chills, gasping for air, but begging for more! How did I get here without that much warning? What is this monstrous place and how can I be sure I will ever get out? With the drastic contrast between the two halves aside, Slow Knife is an album which will surprise you and leave you with awe. Although I personally will begin my future voyages starting half-way into the middle, I recommend that you explore Teasdale's domain on your own from the start. Thanks to Planet Mu for keeping me on my toes once again!
©
Words by HC