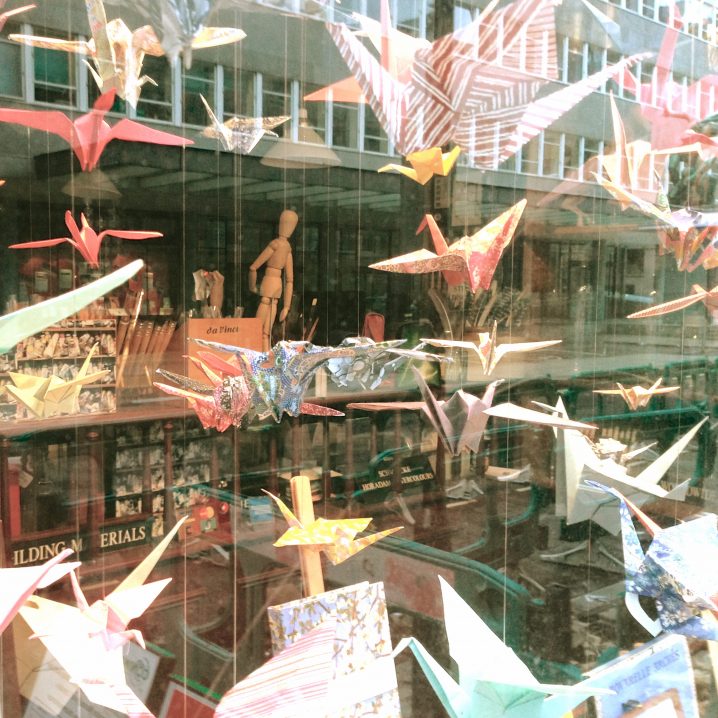 Tim Arndt (aka Near the Parenthesis) has assembled this mix of personal listenings and influences in advance of his upcoming release on n5MD. Ranging new and old, digital and analog, it's centered on a very relaxed vibe for transitioning into your day… or perhaps backing out of it. Much of the mix is focused on the labels which influenced his current style, as much as the artists themselves.
Tracklisting:
The Echelon Effect
: Sierra
Melodies can be simple. In fact, many of the better ones are.Christian Kleine : Red Norvo
Nearly 15 years old, this track holds up like it was released yesterday. A pioneer of the genre, he has been an early and constant influence for me. The CCO endorsement was really all I needed to get pulled in.
Another Electronic Musician : Green and Olive (Near the Parenthesis Remix)
Probably my favorite remix project and one of my first. The composition and beats from Jase (AEM) is so technical and perfect, it was wonderful to put the floating piano and pads over it…just to see what would happen.
Darkstar : Bed Music : North View
One of my favorite recent acts from Warp. Extremely eclectic, not all as beat driven as this gem, but an interesting and experimental listen.
Phonem : Bitstream – Amx
I was fascinated with Morr Music as I first began to develop my own sound. The catalog was varied, and Phonem was amongst the more IDM-ish acts which I quickly drew an affinity towards.
Fjordne : Last Sun
After turning a bit away from clearly electronic releases of my own (go out and see through l'eixample), I began to have much greater interest in composing for piano. Many acts inspired and frankly blazed this path before me, Fjordne being a tremendously talented one amongst them.
Helios : Hope Valley Hill (Arms and Sleepers Remix)
This remix takes the approach I love most which is to essentially make the original unrecognizable. Helios can be picked out in just a few segments, but it's a completely new track and a beautiful one at that.
Cheekbone : Far
A labelmate of sorts from Hidden Shoal records where I've released material as Down Review with partner Medard Fischer. Cheekbone's LP "Yesterday" is masterful in it's simplicity and beauty. A highly underrated release.
Samaris : Hafio
Iceland, of course. I'm not sure any bad music has come out of this place and this is an incredible mix of all of the acts from the region over the last 20 years. The beats and tones are incredibly simple and the haunting lyrics overtop the bubbling baselines are perfection.
Lowercase Noises : It Reminded Me of a Very Old Place
An ocean of sound, the LN mixes are so lush are wonderfully mixed. This from 2015 continues the tradition.
Vittoria Fleet : Summer Solstice
The n5 roster has been exceptional as of late with the additions of acts like Ocoeur and this one, Vittoria Fleet. While I'm most impressed with VFs beat work in their past two releases, this track is actually beatless, but wonderfully produced and inspiring.
Message to Bears : Unleft
Falsetto, arpeggiated guitars, harmonium, little kick to build the pace. A delightful four minutes.
Tomasz Bednarczyk : Shimokita
One of my favorite ambient acts of all time really. This track off of "let's make better music together" is sublime, but for a single release, go with the debut "summer feelings".
Eluvium : The Motion Picture Makes Me Last (Four Tet Remix)
Two great inspirations in the electronic world overall, between Matt Coopers lush and inventive landscapes and Kieran Hebden's incredible beats and structures. At nearly 8 minutes, you'll find the track still ends too soon…