Near The Parenthesis
Music For The Forest Concourse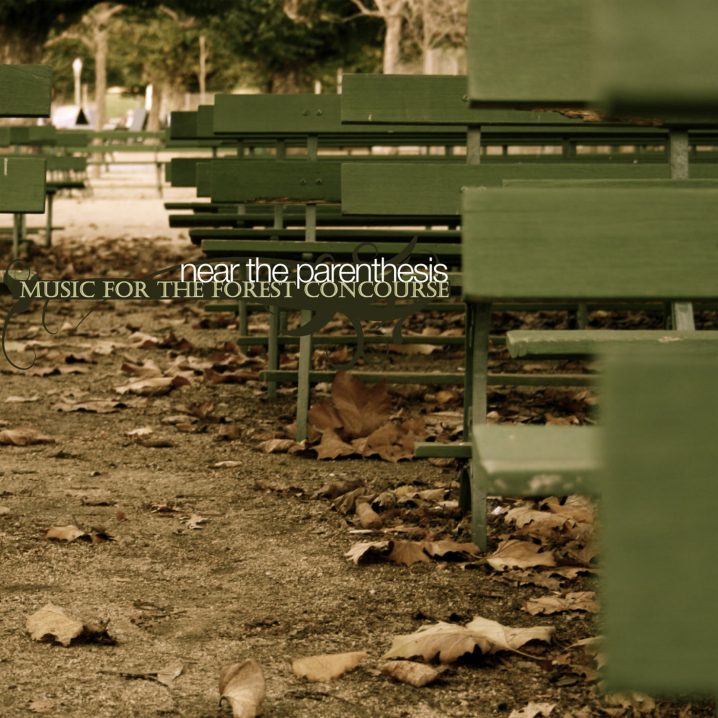 Gentle swells of piano, synth pads, and electronic percussion fill my room from the very first track of the latest album of Tim Arnd's Near The Parenthesis project. On his fourth album for n5MD, titled Music For The Forest Concourse, Arndt explores meditative passages crafted specifically "for dusk, for open-air, for sitting down, and for breathing in. It is music for staring upwards and listening attentively or casually". Falling somewhere between modern classical, emotional electronica, and conscious sky gazing, the music of this San Francisco based producer evokes an uplifting feeling in each near-five-minute-long track. Perfect for afternoon walks, open window car rides through the country, and for lazy Sunday morning coffee sips. It is especially nice to hear Arndt's very personal piano work embedded in the background of each track, appropriately ending the album with the lullaby, "Goodnight". Over the course of an hour in twelve loosely wrapped tracks, like random gifts left on the porch to be discovered by your sleepy neighbours, Near The Parenthesis delivers another collection of soothing glitchy ambient sounds, calming atmospheres and warm sunny rays. Be sure to check out Arndt's 2008 album, L'Eixample (see Review on Headphone Commute), as well as Of Soft Construction (n5MD, 2007). Recommended if you like his other label-mates, Another Electronic Musician, Arc Lab and SubtractiveLAD.
Proem
Enough Conflict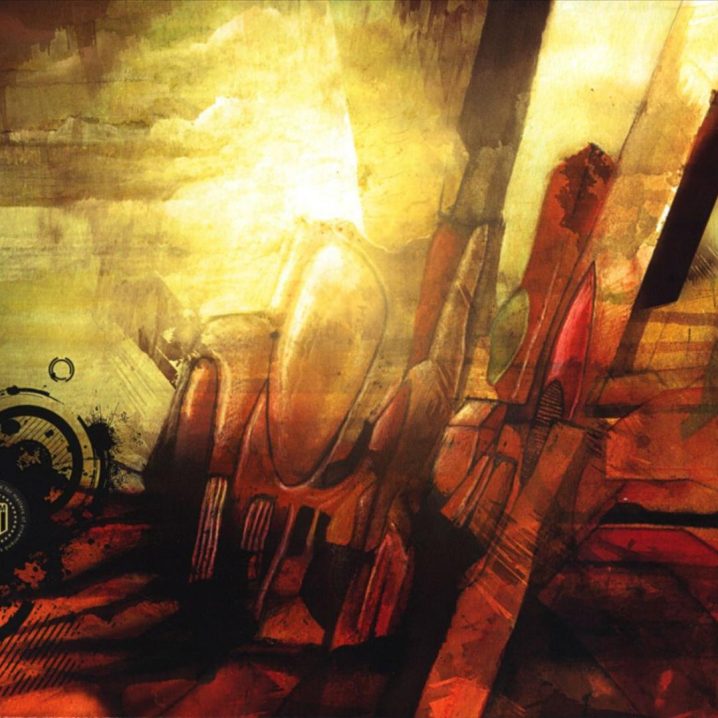 Last year, right about this time, we covered Richard Bailey's haunting dark ambient album, Till There's No Breath. Although the album has received a set of mixed reviews from the fans, we definitely loved it. Whether it's breakcore or drone – if it's good then we'll find the time for music! And now Proem is back to descend on our fragile little minds with his digitally twisted IDM, sporadic beats and abstract melodies. This is the album which the followers of the deceased Merck records have been aching for in agony! Here it is, god damn it, with enough splattering elements to keep your mind busy through many empty nights! This is the eighth release from one of the veterans of American IDM (based out of Houston, Texas), showcasing some of his most creative advanced production to date. On Enough Conflict, Bailey "expands his role as 'designer of controlled randomness' by augmenting his expansive computer-based arsenal with outboard hardware for the first time". There are enough rough cuts in this fifteen track album to give you plenty to twitch about, from Jiittirrrriii to @ The Firey Abyss. Die-hard fans of melodic buildups that explode into an array of triggering percussion and then settle into a brutal solid rhythm will be surely delighted. Clearly, Bailey's most experimental album since Socially Inept (Merck, 2004). Easily one of the best albums of the year, designed for multiple rotations. Recommended if you like Hecq, Funckarma, Lusine, Deru, Arovane, Autechre and Clark.
Ruxpin
Where Do We Float From Here?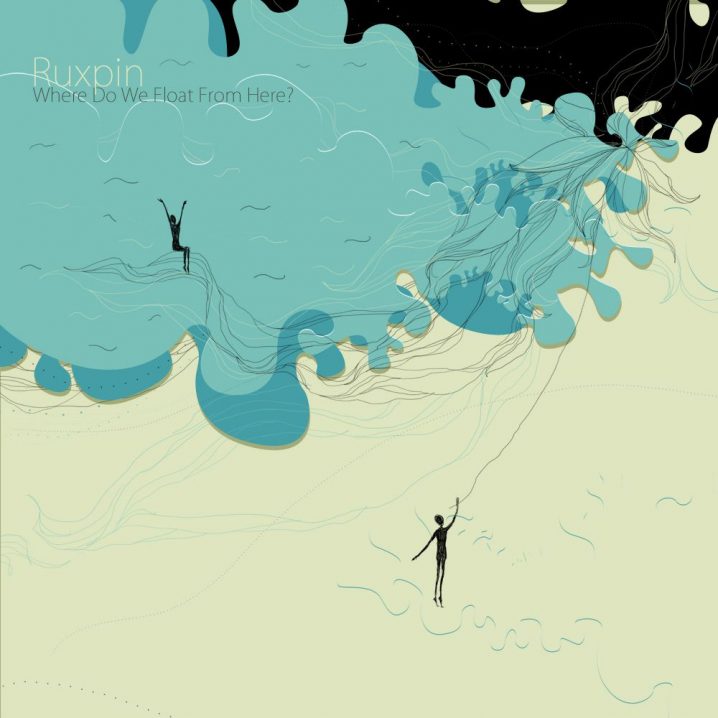 Ruxpin's kaleidoscopic broken beats and synth fueled, seemingly random but perfectly arranged, complex patterns pretty much define the sound of IDM today. Whether you were the follower of the genre since the early works of Aphex Twin and Autechre or continue to satisfy your jonesing trip for experimental electronica with sounds from Hecq and Access To Arasaka, Jonas Thor Gudmundsson's entry into the family of n5MD as Ruxpin will surely get your ears pricked. And pricked you'll get… Solid micro-programmed percussion, 303 acid lines and hallucinogenic passages awake the mind during its sombre sleep and send the neurons firing across the entire surface of the mushy matter under the skull. Where Do We Float From Here? is Gudmundsson's sixth full-length record. This Icelandic producer released his debut, Radio on Uni:form Recordings back in 1999, followed by two more albums, Midnight Drive (2000) and Avalon (2003) on Elektrolux. Check out his full discography – you have a lot to catch up to! With this latest release, Ruxpin is gathering quite a following from the public, demanding the album's original appearance as a download on  n5MD's digital imprint Enpeg to be re-released as a physical CD. Be sure to also pick up a remix companion, I Wonder If This Is the Place available as a free download via n5MD's Bandcamp page. Fans of playful sounds from Luke Vibert, Ceephax, Plaid and Richard Devine will enjoy this hidden gem!
Dryft
Ventricle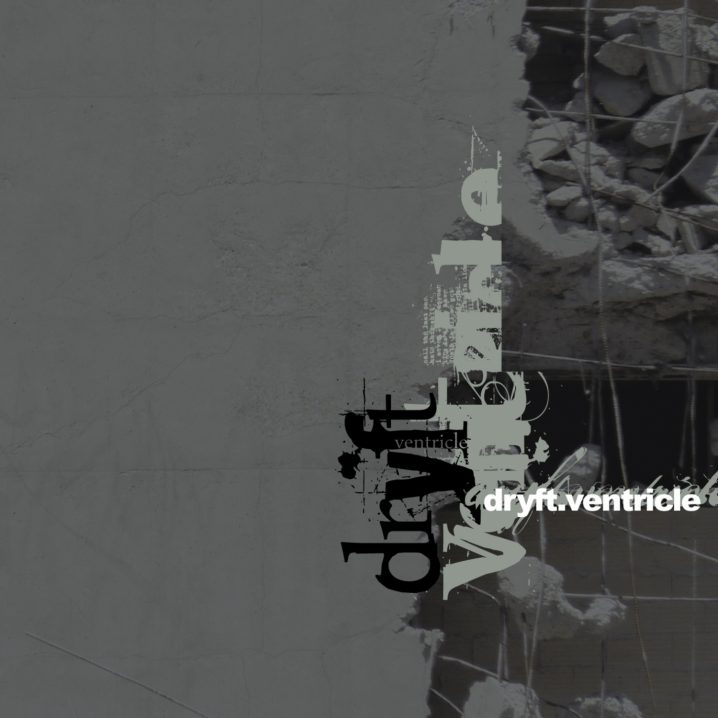 Well, it's only appropriate that I polish off the second part of our n5MD special with a surprising return of the label boss, Mike Cadoo, as Dryft. It's been an entire decade since Cadoo released his solo debut album, Cell. Prior to exploring his drum'n'bass demons, Cadoo worked with Mike Wells under their celebrated Gridlock alias, with numerous releases on a variety of labels. The last full-length album, Formless, was put out by Hymen in 2003. Right about that time, Cadoo sprung off in another direction, with live instrumentation and glitch infused shoegaze, releasing lauded work as Bitcrush on his own label, n5MD (see part one of this special for his latest). And just when I thought that Cadoo would abandon his signature dark and crunchy IDM sound altogether, he awakens from his hibernation as Dryft with Ventricle! This is more than just a "side-project" – in this hard-hitting, industrial-strength comeback, Cadoo admits to exploring the subconscious compositions and explorations of his mind since the disband of Gridlock. As if there were a few things unsaid, Dryft brings back the "massive enveloping drones and rusty clatter" that has left us in the dark, aching for more… But make no mistake – Ventricle is not the ghostly echo of the dormant Gridlock – this is the new sound of Dryft, pushing the envelope of experimental IDM further up a notch. A must for any fan of dark and cinematic passages, wrapped in solid beats and drenched in morphing DSP. Recommended if you also like Kattoo, Access To Arasaka, Hecq, Somatic Responses, Architect and Nebulo.