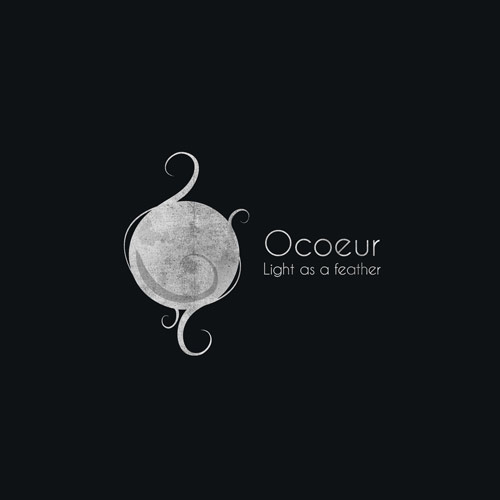 While the world continues to spin, in its own woven net of insanity [sorry, I've been watching too much news lately], the music continues to evolve. One of the key players in such evolution of electronic music is the long-time favorite Oakland (California) based label n5MD. Run and operated by Mike Cadoo (aka Bitcrush and Dryft), the label has graced our ears with organic ambiance, skydrifting shoegaze, and melodic electronica. But it is my own personal fascination (and label's early roots) in IDM that continues to draw my attention to its ongoing schedule of new releases and additions to the roster.
Ocoeur is a brand new project name to my vast database of tracked artists, but after a few consecutive listens it quickly percolated to the near top. Frank Zaragoza's music, whose moniker is derived from 'au coeur' and is loosely translates as 'to the heart', is some of that gorgeous electronic music that I have been craving for. Besides the beautifully woven melodies, which remind me of the intricate Orbitalesque compositions, the album features downtempo beats, IDM rhythms and, most importantly, intelligent design behind each and every track.
Besides some instantly beloved, infinitely creative and  beat-oriented dance floor slammers, like the tech-housy "Astral Projection" and the glitchy "1.11", the album also featured some very nostalgic moments: a combination of piano, rain, and a title such as 'My Love' is a devastating recipe for a melancholic introspection. With contrast between light and dark, the album is a coherent journey across the genres, which will unquestionably occupy your library and heart.
"My concept for Light As a Feather was to conjure up memories and feelings from the insouciant dreams of youth," says Zaragoza, "The album should elevate its listeners to externalize their most internal dreams and emotions, where everyone is free to embrace their ambitions."
Light as a Feather is Zaragoza's second full length release, after a digital only Les Hommes Ne Savent Pas Volter, and a Percevoir EP, both of which came out on a Spanish netlabel, Música Vermella in 2010. A track by Ocoeur also appeared on Tympanik Audio's Emerging Organisms Vol. 4 compilation in 2011, as well as Esoteric Sob's Nostalgia (33 Recordings, 2012). So it's a pleasure to see him 'graduate' to a much respected and recognized label such as n5MD. Oh, and keep your eyes peeled for the return of one of my all-time favorite artists, Arovane, who is scheduled to release a new album, titled Ve Palor, on n5MD!