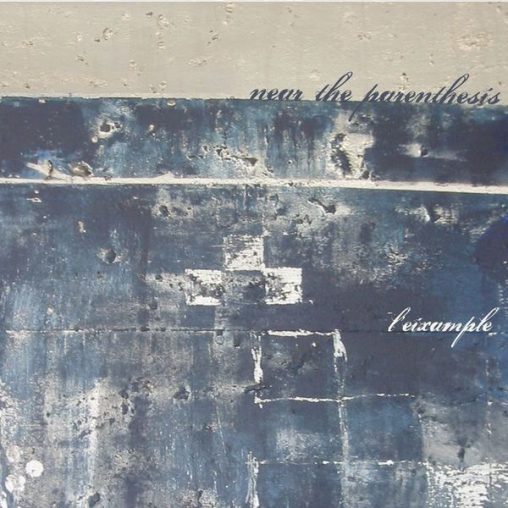 Tim Arndt is back with another release on n5MD! L'Eixample is immediately a more mature, focused, and detail-oriented design. The title (Catalan for "extension") refers to a Spanish district in Barcelona, and indeed draws on impressions and inspirations on Arndt's latest travels to Spain. The production employs a composition of subdued tones and light beats that moves even further into the realm of melodic, atmospheric, and ambient IDM. Arndt lays down the foundation of swirling, reversed and reverberated pads, adding micro programmed rhythms sprinkled with gentle, glitchy, and fuzzy digital errors, all wrapped with an emotional theme of warm melodies, and an occasional eavesdropped conversation in the background.
L'Eixample is Arndt's third full length release under the solo project, Near The Parenthesis, following on the heels of the 2007 album, Of Soft Construction, on n5MD as well. Arndt's past experience includes playing guitar and piano for several bands, most notable among them is the Urban Needle project with Steve Mehlman (Pere Ubu) and Mark Gamiere (The Wake). I would say that L'Eixample has more texture then Arndt's previous work, improving on creativity, atmospherics and the overall listening experience. L'Eixample is a further extension of Near The Parenthesis unique style and production techniques that have been perfected once again.
Excellent music for those tranquil lazy mornings. Recommended if you follow n5MD's excellent roster, which includes Last Days, Bitcrush, SubtractiveLAD, and Another Electronic Musician.