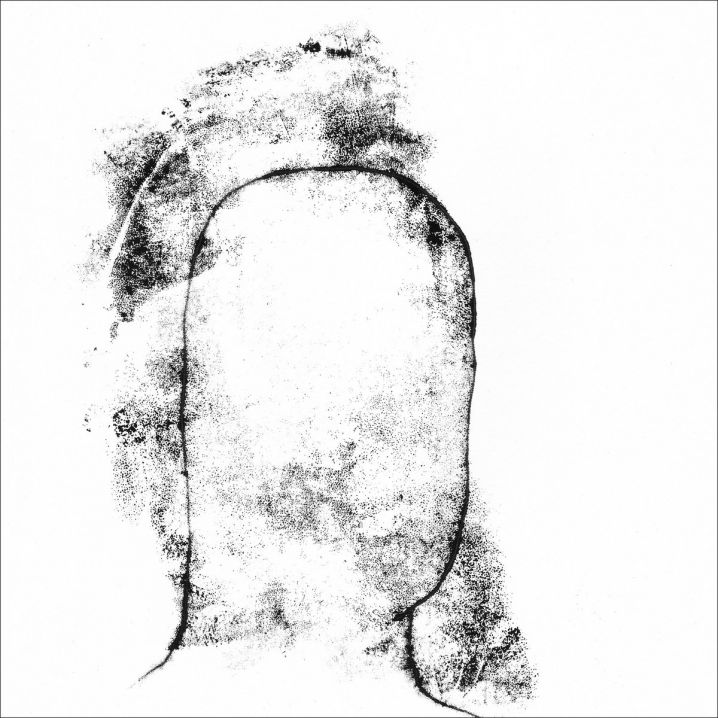 Abul Mogard did not begin his musical career until after retiring from working most of his life in a metal factory in Belgrade, Serbia. He had no formal music education, yet he took the drone ambient world by quiet storm with his stunning and distinctive sound crafted from vintage Farfisa organs and self-built modular synthesizers as a way of recreating the industrial sounds that surrounded him for many years.  And it seems that he is just getting started. With his fourth release, Circular Forms, Mogard forges ahead artistically drawing on new sources of inspiration.
Mogard appeared on the scene with his self-titled release on Steve Moore's VCO Records (2012) followed by Drifted Heaven (VCO, 2013) and a beautiful split vinyl with Harmonious Thelonious on Emotional Response. Circular Forms gets picked up by Ecstatic, a sublabel of Kompakt, which quietly appeared back in 2013, and in the last two years has put out over twenty beautiful records (most of them still digitally available over at their bandcamp site). Be sure to dig around the catalog a bit, it's worth it! Meanwhile, here are some words from Abul:
Lately I have been reading and appreciating visual art and paintings and this has informed my work on this album. Compared to my previous albums, this was the first time that I had a clear visual representation of my music, as geometrical forms – each element of a track suggested a form that intertwined with the other elements.
The album offers four beautifully realized pieces in which Mogard explores this new motif. 'Slate Coloured Storm' delivers an epic narrative in a relatively short span of five and a half minutes, with immense, snarling drones rising and swirling around an insistent melodic bass line. 'Bound Universe' is perhaps the most divergent piece so far in Mogard's repertoire, like a sonic fractal of complex, recursive oscillating patterns emphasizing analog synths in a way that sounds simultaneously retro and futuristic.
The album then pivots and turns in a deeply melancholic direction with 'Half Light of Dawn', a gripping, mournful drone of surprising emotional potency. The final coda is the long form 'House on the River' which belies its bucolic name with a vast sweep that evokes images of massive, sullen storm clouds, rushing winds, and the ominous stirring of deep and restless waters. But, the storm subsides providing the respite of stillness to conclude an incredible sonic journey.
Circular Forms was initially released on white vinyl by Ecstatic Recordings, but, alas, as of this writing they are sold out. The music, however, can still be obtained in a variety of digital formats from Ecstatic or Mogard's own Bandcamp site. The cover features art by Marja de Sanctis.
abulmogard.bandcamp.com | ecstaticrecordings.bandcamp.com
©