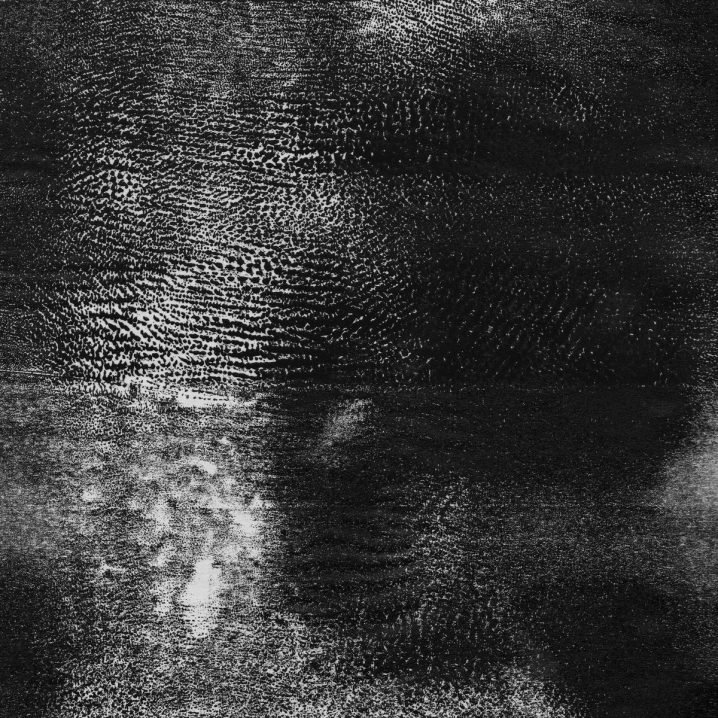 So we may not [yet] know exactly who Abul Mogard is. If we are to believe in his widely publicized biography, Mogard hails out of Belgrade, where he spent most of his life working at a metal factory. With no formal music education, Mogard began creating ambient soundscapes with his self-built modular synthesizers and vintage Farfisa organs. But listening to his 2015 release, Circular Forms, I remain a sceptic. His sound design is absolutely amazing, his atmosphere's spellbinding, and to top it off, the album was very well produced. Getting picked up by Ecstatic Recordings distributed through Boomkat is an accomplishment in itself. This enigma is enticing in itself, but I wouldn't be writing these words if the music wasn't worth your time (or money).
Compiled from three separate cassette releases on VCO Recordings, the self-titled Abul Mogard (2012), Drifted Heaven (2013) and The Sky Had Vanished (2015), this very limited vinyl pressing (and a digital release) collects a total of nine tracks, exploring synth drones and textures that continuously evolve, infect and mesmerize. As the compilation progresses you can hear the quality of the compositions improve, peaking with the very last piece, "Staring At The Sweeps Of The Desert" spanning over eighteen minutes in length. Listening to Mogard I find myself getting lost in his resonant chords, deliberate filter sweeps, and carefully controlled progression. Nothing here is accidental – every thing is tightly formed. And while I try to keep my mind focused on the chosen path of a particular exploration, I quickly find myself being swallowed in an all-enveloping, euphoria-driven, sonic bliss. And this is where I choose to float.
The nine tracks on Works are soused in an emotional richness that's hard to forget once experienced. Broad daubs of distorted bass and naturally glorious harmonic progressions paint panoramas of wide open, grey-scaled skies whilst equally conveying the intimate feel of a person with their nose to the machine, toiling for a sound or feeling that really means something to them, and by turns, us.
Abul Mogard is an artwork in itself – a fully realized conceptual project, lush in complex layers, elegant in its simplicity, and fertile in intent. Challenging all of your senses, whether they are sentimental or just logical, the music cuts through all the grime of a developed perception and leaves its essence in pure form. This is where its message is received. And fans of spectrum-rich frequencies by Tim Hecker, Fennesz, Lawrence English, and Steve Hauschildt will agree. Highly recommended!