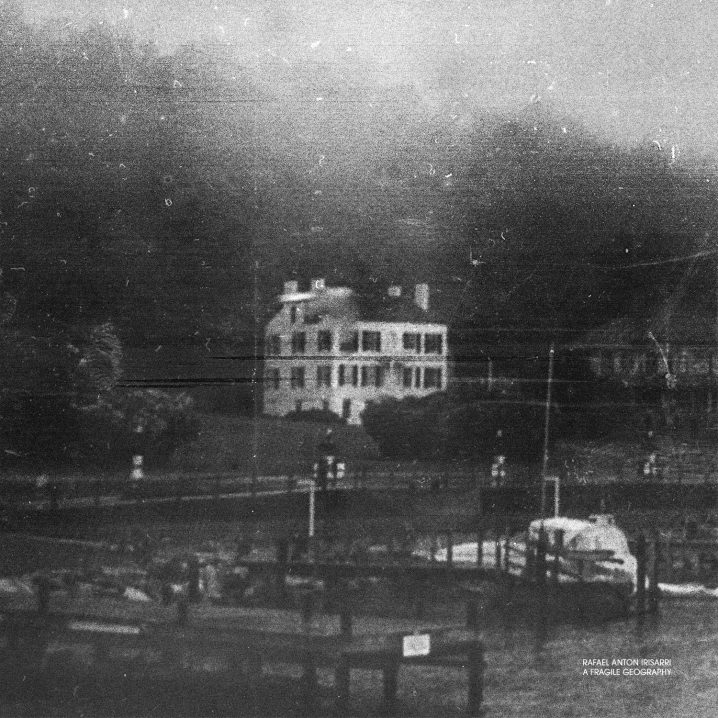 A Fragile Geography is Rafael Anton Irisarri's first full length album since switching coasts and recovering from the theft of his personal and professional possessions that occurred in the process. [You can read all about this ordeal on RAI's successful fully funded Indiegogo campaign here]. In a way that only the most genuine of artists can, he went beyond simple catharsis and transmuted the experience into creative expression based on a strong conceptual framework.
Compositionally the music mirrors the tensions of contemporary America, contrasting passages of great beauty and calm with harrowing waves of density and pressure. A Fragile Geography also charts Rafael Anton Irisarri's personal journey of transience and tumult. His entire studio, audio archives, and possessions were stolen while moving from Seattle to New York, forcing him to rebuild from ground zero. But such a tabula rasa moment also brought with it a chance for renewal, and for reductive experimentation. This experience birthed a range of fresh approaches and ideas, many of which became central to the aesthetic pillars of this record."
Irisarri navigates these disparate, but interrelated geographies masterfully in this collection of beautifully crafted pieces. The album follows a compelling narrative arc, book-ended with two of the most delicate and melancholic works he has offered in some time in 'Displacement' and 'Secretly Wishing For Rain'. 'Reprisal' is perhaps the emotionally raw, a surging drone whose tension is finally discharged by sumptuously distorted guitar. This sets up the haunting and majestic centerpiece, 'Empire Systems' which proves to the dénouement before the gentle ruminations of 'Hiatus' and 'Persistence'.
While Irisarri has drawn inspiration from geologic sources in the past [The Unintentional Sea (Room40, 2013), The North Bend (Room40, 2010)], A Fragile Geography speaks to both our interiority and exteriority and how they are intertwined. Grounded in palpable emotion and exquisite sonic workmanship, every note, sound, and texture looks simultaneously inwards and outwards, offering to us the opportunity for deep introspection in the context of the exogenic forces that affect and shape our lives. The album stands on its own merits as one of this year's finest ambient releases as well as a testament to the resilience, persistence, and creative powers of the artist.
A Fragile Geography can be ordered from the Room40 Emporium in one of two vinyl editions (coloured and standard) or as a digital download. Irisarri is also offering a signed black vinyl edition on his Bandcamp site which includes the companion EP Unsaid. Sadly, as of this writing, the LTD Edition color 12″ vinyl is sold out.
Words by Brian Housman of Stationary Travels