… sublimation that dwells in states of transition and becoming…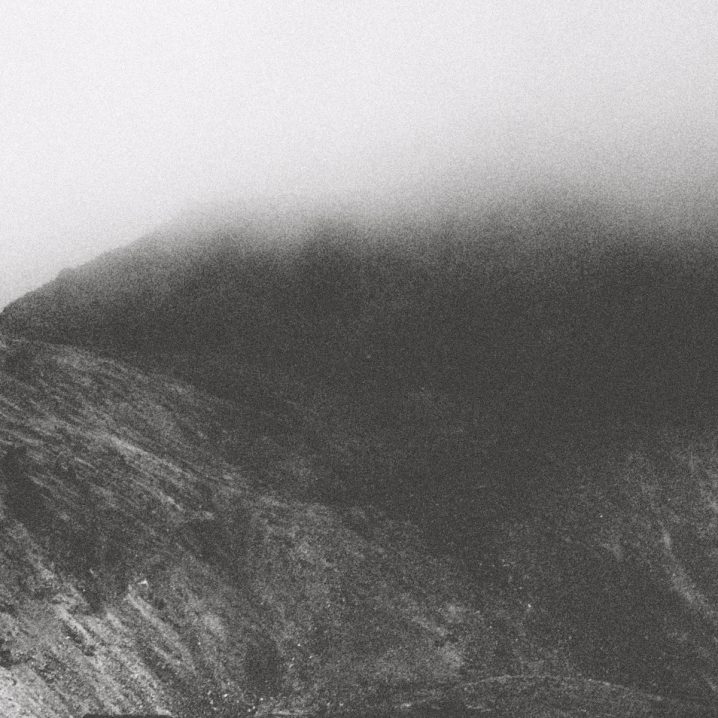 I think by now it is fair to say that in the last decade, New York-based Rafael Anton Irisarri has established his very own staple sound, making enough of an imprint on the evolution of a particular flavour of ambient music, to have it be called  Irisarriesque. Consistency in the quality of his output, attention to every minute detail, and the careful crafting of the dynamics, subsequently pillared by the impressively present Room40, have put this musician on the map of the influencers in the genre, forever solidifying him in HC's hall of fame. Listening to the sounds of Irisarri is like having conversations with an old friend, directly ingrossed in his story, reliving the moments of painful truth. Wait, why am I even using informal conjunctions? It _is_ having those exact conversations – ones which I'm always elated to have.
For his latest studio album, titled Solastalgia, Irisarri conjures grey dense fog of a morning, graciously chilling the hot summer lands, dampening dry withered roots with their sonic-drenched molecules, until everything simply dissolves in a white-out of noise, while the melody still carries on. Somewhere, deep in this granular haze of a sound, far past distortion of melodic bliss, long through the time it unfolds through confinements, lies that neologism called 'solastalgia', waiting for your existential distress. Revealing the elements of this sonic post-ambience is like slicing through a thousand-year-old piece of a thick heavy bog – its deep marshy layers preserving all of its histories, all of its change, all of its past, disclosing the struggles it all left behind.
Day to day, a vision of what might come to pass builds; one dystopian impression at a time. Solastalgia is not a new phenomena however, rather it has haunted us over the centuries. Change has never been humanities' strong suit, but it has been our shadow. The perpetual ruptures in what we know and how we live are an inevitability; time takes no prisoners, no matter how tightly we might grasp things from moment to moment.
It is in this "fractious nexus of unpredictability" that Irisarri decides to speak to us with his music. Throughout the work, factors of randomness, organic development and non-intervened automation, weave through the harmony clearly in place. This type of record requires deep listening, loud deep listening, played in the dark. As per the press release the music appears to be recorded in two suites "one released on LP and the other available initially only on limited edition cassette", with hopes that "initially" turns to "eventually", and we get the closure for this mighty work. The vinyl editions (clear and black 12″) are already sold out on Bandcamp, so check out your local record store. Digital lossless is still a great treat. Highly recommended!