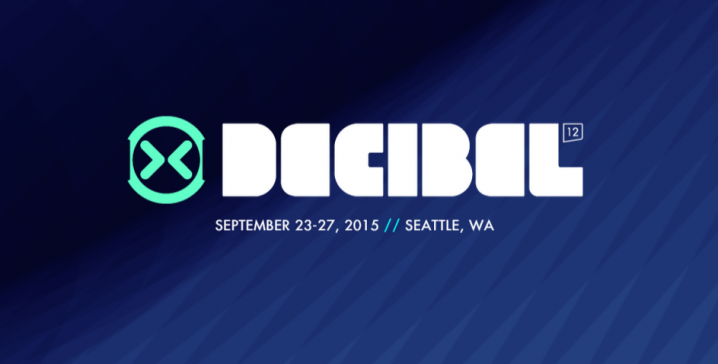 Anyone who has attended Decibel knows the sense of anticipation and ramping-up that proceeds the Seattle, Washington electronic music and media festival. The annual event, taking place on September 23-27th this year, is only some few weeks away and the enthusiasm has already begun to build. Since its inception in 2003 Decibel has long established its position as one of North America's premier electronic music festivals. This year's edition is featuring a wide-ranging list of national and international artists as well as the dB Conference, Optical audio/visual performances, a public event in the city's Volunteer Park, a boat party, workshops and lectures. Prioritizing among the 118 artists converging on Seattle from 14 countries, hosted in 28 showcases spanning the city in some 10 venues over the 5 day duration is a dizzying task in of itself.
With the annual average of 25,000 attendees a year Decibel creates around itself a gravitational rush of engagement and community. The sheer amount of creativity and dialog in the air surrounding the lead-up to opening night can clearly be felt, and by the time one finds themselves in line to pick up the festival pass on the opening night its substance is palpable. Selecting from this year's lineup the showcases are an aid in narrowing down genre and thematic chapters from the whole. Standouts include a night with the seminal German techno label Kompakt, Autechre headlining a night of UK Bass and advanced electronics sponsored by Resident Advisor, an assembly of Sublime melodic downtempo beats, and three Optical audio/visual showcases. The latter playing home to the festival's highest concentration of work found in the intersections of ambient, chamber music and cutting edge minimalism.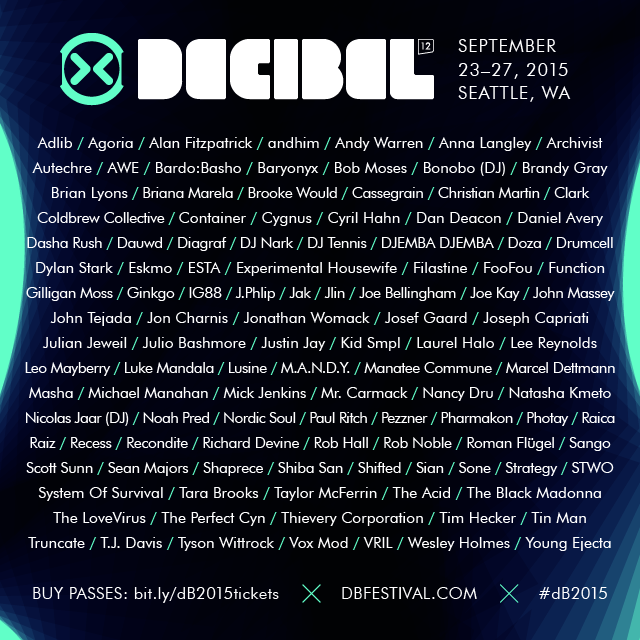 Parsing the festival down further from the 28 showcases on offer, a line-list of highlights (in no particular order) reads like a very good 5 nights out indeed: Tim Hecker, Bonobo, Clark, Dasha Rush,Autechre, Dauwd, Filastine, Container, Laurel Halo, Taylor McFerrin, Lusine, Marcel Dettmann, Briana Marela, Nicolas Jaar, Pharmakon, Recondite, Eskmo, Richard Devine, Rob Hall, Shifted, Function, The Acid, Strategy, Jlin, Dan Deacon, and Alexander Lewis. Stay tuned for the whole coverage!
©
Words by Jefferson Petrey for Headphone Commute