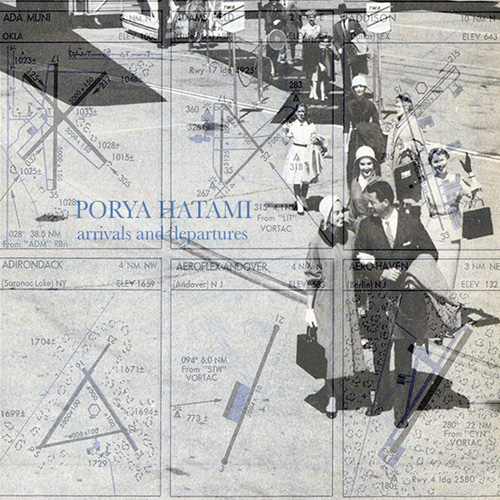 What other word could we use to describe the year 2014 for the Iranian Porya Hatami but prolific? He has already given us two excellent solo albums in the form of Shallow (Tench, 2014) and The Garden (Dronarivm, 2014) as well as a pair of full length collaborations, The Longing Daylight (Carpe Sonum, 2014) with Lee Anthony Norris [that's Metamatics for you!] (their second) and one with Liam Coleman, aka Lcoma, called Synesthesia (Unknown Tone, 2014). That would be an exceptionally productive year by any measure, but it turns out he had another gem in the works and this one is treated to the artful ministrations of boutique label Time Released Sound for its physical release.
Arrivals and Departures is a gentle skyfaring ambient journey filled with stillness and wonder. Forget the frenetic chaos and anxiety of modern travel as we have come to know it. This album evokes images of endless blue skies, drifting cloud formations, glistening wings swaddled in wisps of smooth flowing air, and travel as a context for contemplation and nostalgia.
"This is an absolutely calming, flowing, synthy excursion into the skies…filled with flowing melodic cloud formations and never ending jet streams…please take your seats, and enjoy this most beautiful and relaxing of flights! The wild blue yonder has never seemed so inviting!"
To contrive these bucolic vistas, Hatami uses as his backdrop a variety of synth tones that hum, flow, ebb, and oscillate. He then embellishes with shimmering keys, a variety of electroacoustic textures, and field recordings ranging from a rush of wind, which we hear in the opening tracks, 'Farewell' and 'Homecoming', to the reassuring cacophony of air traffic control radio transmissions which appears in 'Landing'. Chiming bell tones welcome us back to Earth in 'Terminal' and finally we reflect on journeys ended and journeys yet to begin with 'Sunrise Pylon'. The music is uncompromising in its patience and serenity. It drifts and glides as if lighter than air and free to meander with the currents of the jet stream. It is pure sonic alchemy.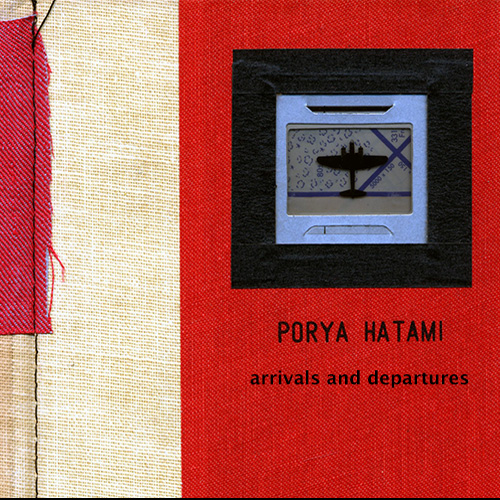 Arrivals and Departures is available in two forms. The deluxe edition, limited to 75 copies, comes in the form of a hand assembled 6" x 8" sewn booklet full of aeronautic ephemera such as runway identification diagrams, vintage airport photos, flight instruction manuals, and actual pages from vintage pilots logbooks. In addition, each also comes with a unique, tipped in vintage aeronautic snapshot and the disc is slipped into a vintage airmail envelope. The standard digipak is limited to 150 copies and comes with different, but equally evocative and nostalgic cover art.
poryahatami.bandcamp.com | timereleasedsound.com
©
Words by Brian Housman of Stationary Travels
Additional editorial by HC