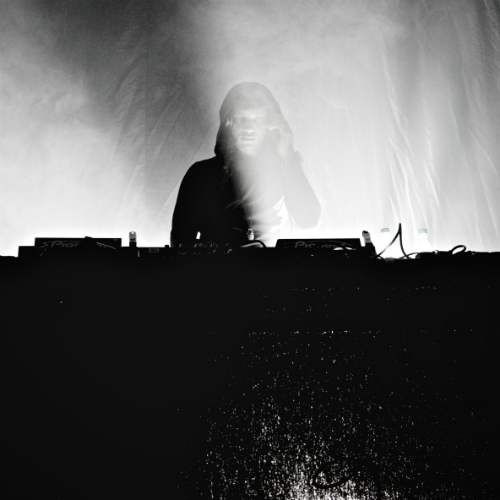 Maxim Reality, born Keith Palmer, is a British musician known for being a member of The Prodigy. But Maxim is not only an MC spitting lyrics for the singles Poison, Breathe and Mindfields, he's also a constantly touring DJ and a solo artist. I caught up with Maxim for a quick interview to talk of his DJ debut, remixes, and studio work with Liam Howlett.
Hey Maxim, where are you these days and what have you been up to this weekend?
Hey, I live in the UK as you probably know and I have been painting for the last couple of days I'm working on some new ideas.
Tell us about your solo DJ debut. How did this tour come about?
It came about from my desire to DJ in the US. The electronic scene is thriving there at the moment and I wanted to be a part of it, plus my set now has a lot of trap tunes in it so the US is definitely where I want to be.
On your promo mix I hear a lot of trap, footwork and hip-hop. How did your taste in music change over the years?
Footwork??? I haven't heard that one before haha the titles make me laugh because it's all just electronic dance music. My taste in music is very diverse but I have always been into heavy beats so anything with that edge is up my street.
How much, would you say, a success of any artist these days, depend on touring around the globe?
Touring is an integral part of any band/ dj career. If you want to be successful you have to get out there and let people see you live or your career will be short lived.
What are some of the challenges in delivering a successful DJ mix that pleases the crowd?
I'm not a house dj so I'm not hooked on blending tracks into each other and that are similar sounding. I drop tunes im into so hopefully that gets the crowd going that's the whole idea of liking different dj's you hear their style and either your into that particular dj's style or not.
What other remix projects or collaborations are you working on these days?
At the moment I'm working with Cianna Blaze writing tracks with her so that's my focus at the moment when I get time
I know that you, Liam and Keith are currently in the studio working on the next release. What can we expect from The Prodigy in 2014?
You will have to wait and see 🙂