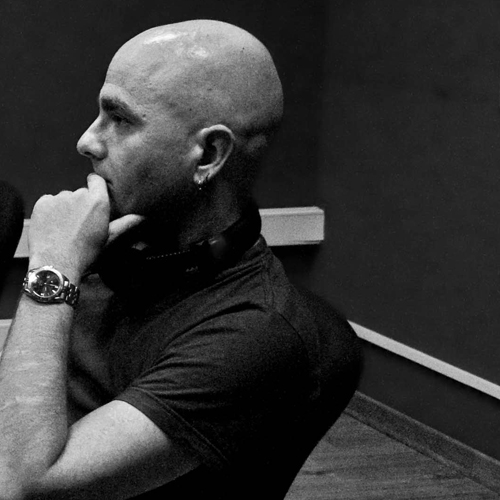 Hey Nicolas, what have you been up to lately?
Mostly working on the release and promotion of Fausten's début album as well as the one by Ben Lukas Boysen and planning what Ad Noiseam will bring out in the second half of the year. Work is also underway for the 2013 edition of the Burn The Machine festival, which I am co-organizing and will take place for the third time from October 31st to November 2nd.
So let's start at the beginning, how was the label born and how did you come up with the name?
The premise for having a label comes from having run a web magazine for several years (called Recycle Your Ears). Just as you probably do at the moment, I knew quite a few acts that didn't have a label but deserved one, or whose music was in my opinion not promoted enough. I thought that I could bring out a little compilation featuring this underrated music. I didn't have any intent of starting of a full label, the idea was just to have a little compilation out as part of the web-zine. I am very bad at finding names. I wanted one that would say something about the kind of music I was working on, and which wouldn't just use a common word, to make it easier to look online. "Ad Noiseam" is the last name I found before getting bored. I guess it's not a great name (hence the recurring typos) but it does the job.
I'm not sure if I've ever heard any of your music. Have you ever composed or produced anything yourself?
I have, but stopped a long time ago. I wrote some music before starting the label, but I never found it good enough to be released or played for anybody else. There's enough bad music out there by far already, mine shouldn't pollute the airwaves.
Do you still remember the very first label release? How much different was your initial effort from the current process?
The "Krach Test" compilation, Ad Noiseam's first release, was probably the one having the most artists and tracks, and stays one of the only three compilations that the label has put out. I had absolutely no idea what I was doing. I knew the bands and the music, but had never pressed, designed or sold a CD before. It was fun, all the more since the stakes were so low and it turned out all-right. It would be a lie to say that I still regularly listen to "Krach Test", but I cherish my copies and have good memories of its release process. Everything has changed ever since: I work with "real" CDs and records, digital downloads have appeared (let's not forget that Ad Noiseam's older than Ipods), and I have a lot more experience. The label has gotten bigger, the business tougher, but the horizon is also a lot wider.
How would you describe the output of Ad Noiseam?
Industrious and high-quality, I hope. Besides this, it's easier to describe each release than to try and paint a unifying picture of Ad Noiseam's musical direction. It is mostly electronic, mostly instrumental, mostly complex and so on, but having acts such as Subheim and Igorrr on the same label is a symptom among others of the wide array of genres that we deal with. It was always clear for me that Ad Noiseam would never be a genre label, focusing on only one kind of sound, as it would bore me to death to have to work on similar-sound material over and over. It doesn't make sales and promotions very easy, as people need to actually listen to the music to know whether a new album is ambient, breakcore or anything else. But it is the only way for me to run a label for years and still be excited about it.
And do you feel that the sound of the label has changed over the years?
Since there was never a unified label sound, this question is difficult to answer. I was releasing Magwheels's post-rock, Wilt's dark ambient and Tarmvred's industrial drum'n'bass all in Ad Noiseam's first year, just like we're pushing Gore Tech's breakcore, Fausten's distorted downtempo and Ben Lukas Boysen's acoustic atmospheres at the moment. The only valid difference I would mention between Ad Noiseam's 2001 and 2013 output would be the production quality. As we grow more experienced, artists work with more modern software and we collaborate with better engineers, the sound has probably become more professional.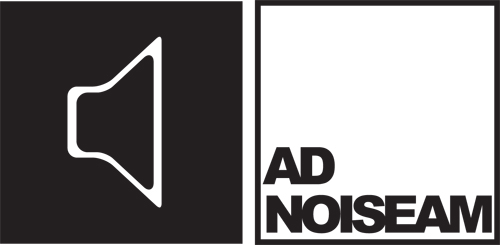 Looking back over your catalog, is there particular release that you are especially proud of?
Yes, but I don't kiss and tell.
Is there someone that you would love to sign to Ad Noiseam?
I've said repeatedly that I would like to have an album of the Beastie Boys featuring Diamanda Galas covering Leonard Cohen songs, and will give you the same answer today, hoping that Google works its magic and one of these people finally make my wish come true (though the Beastie Boys part is a thing of the past, sadly). More seriously, there are a few acts which I think would fit well on Ad Noiseam, and which I hope will one day approach me about it. I usually don't approach musicians to release something, it goes more often the other way around.
How do you decide on what to invest your time and money in?
The main criteria is my personal music taste. Ad Noiseam not being a one-sound label, what I release doesn't have to stick to a precise genre, but should meet my taste. However, we don't work in a bubble, I also know the kind of music I can work adequately on, and what's better served on other labels. There are albums which I enjoy but which I also know that I could not promote and market well enough, for example if their audience are the regular hip-hop or metal audiences.
Is there a selection process that you follow for the artists you sign?
Not really, but there are a few things that can disqualify a project quickly. First, acts who know nothing about the label but carpet-bomb with demos (I am certain you get these as well as a reviewer). These are a waste of time. Secondly, it's important for me to be able to discuss music and release with the artist. Ad Noiseam doesn't commission releases, but we are also not an investment bank, and therefore feel that we should keep a word to say about what we release.
Your label releases a mixture of digital, CD and vinyl. How do you decide on the media for each pressing?
First, everything comes out on digital, there are no exclusively physical releases. On the other hand, everything also comes out on either CD or record. I am personally not a huge fan of digital-only releases. As many other old-school people, I enjoy having an object to touch and to see, and do not take mp3 as seriously as records. There is no plan to change this in a near future, even though I am quite pessimistic with the sales of physical music on the long term. Besides this, the choice whether to release something on CD and / or on vinyl comes from its musical genre, length and financial consideration. Ambient music doesn't fit so well on record, very long albums can't be pressed adequately for an affordable price and, finally, pressing double, gatefold records such as the recent ones by Enduser, Niveau Zero or Igorrr just costs a lot of money (in other words, too much for some other projects).
Any lessons of running a label that you wish to share with someone who has hopes in starting their own?
Don't be afraid to ask for help and advice. I had no idea how to do things when I started, and I am glad that there were a few more experienced people who were willing to put me in the right directions. Most labels are run by nice people who can explain you a few things. Then, be enthusiastic and also don't expect miracles. We're dealing with music, and mostly with underground, niche genres. You won't sell millions, you won't become rich, and your acts will not make the cover of mainstream magazines. This doesn't mean that there aren't great and fun goals to achieve. But they take time, energy and money.
Tell us about the live shows and festivals that you have organized in the past.
There have been quite a few. On top of helping bands find gigs, we have organized quite a lot of shows ourselves, most of all in Berlin. The most ambitious event series was a row of 14 label nights organized in 10 distinct countries in 2011, to celebrate Ad Noiseam's tenth anniversary. All went very well, were rather wild; I'd need a book to list all the memories associated with them. We've also organized several label festivals in Berlin, first at a (now closed) venue called Maria Am Ostbahnhof in 2009, then at Berghain in 2011 and 2012. From this year's onwards, we plan on integrating these yearly events with the ongoing Burn The Machine festival, which I co-organize and take place every year in early November.
And is there anything that you are cooking up in the near future?
Definitely enough to keep me busy, starting with the release of Ben Lukas Boysen (who people might know better so far as Hecq)'s début album, "Gravity". Other forthcoming releases include DJ Hidden's third album, Ruby My Dear's second one, another one by the criminally underrated, Berlin-based sound-designer Monolog, and the long-awaited third album by Subheim. There are a few other things planned, which will be made official later on.
Thanks for your time, Nicolas. Any last words for readers of Headphone Commute?
Thanks again for trusting us and lending us your ears and attention. Feedback is always welcome, please don't hesitate to write to us and tell me what you think of our releases or ask any question you might have. We're just on the other side of the merch table, mixer or internet cable, and always interested in our listeners' opinions.