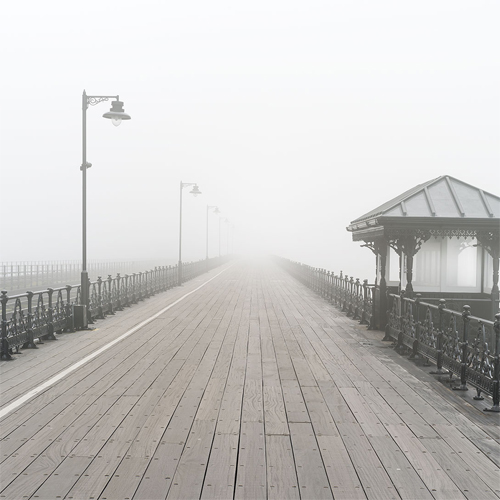 Inspired by our podcast series, Alastair Kelly puts together a mix outlining his daily headphone commute via Ryde Pier, on the Isle of Wight, UK. This aural journey recreates the feel of a "long walk out onto the sea, beautiful scenery, and lots of wildlife." Skim the playlist and you should be excited for this brisk walk as well! Here's more from Kelly:
In keeping with the ethos of HC, this is a deeply personal and introspective mix. Some artists featured have travelled to and from work with me for many years now, others (such as my favourite discovery of 2012 – The Boats) are relatively new to me. My own commute takes me out over the water, walking the length of one of the longest piers in the UK. This is a deep, shimmering and at times piercing dip into modern classical and experimental music, one that I know you'll enjoy… Dedicated to my beautiful wife & daughter who show endless patience with my music obsession. Happy listening!
Please enjoy responsibly and support the featured artists!
Cover image of Ryde Pier comes courtesy of Steve Gascoigne and is © availablelight.cc
Tracklisting
1. Sutekh – Unstabile (Mille Plateaux)
2. Tim Hecker – The Star Compass (Mille Plateaux)
3. The Boats – The Pen Is New (Our Small Ideas)
4. Solo Andata – Untitled [Tasogare: Live In Tokyo] (12k)
5. Solo Andata – Ablation (12k)
6. Clem Leek – Mistletoe Lane (hibernate)
7. Clem Leek – The Burnt Home (hibernate)
8. Dustin O'Halloran – A Great Divide (130701)
9. Taylor Deupree – Attic (Champion Version)
10. Max Richter – Erik Sleeping (Arbouse Recordings)
11. Masayoshi Fujita & Jan Jelinek – Stripped to RM (Faitiche)
12. Tim Hecker – Song Of The Highwire Shrimper (Mille Plateaux)
13. Tim Hecker – (They Call Me) Jimmy (Mille Plateaux)
[ S T R E A M ] | [ D O W N L O A D ] | [ P O D C A S T ] | [ i T U N E S ]