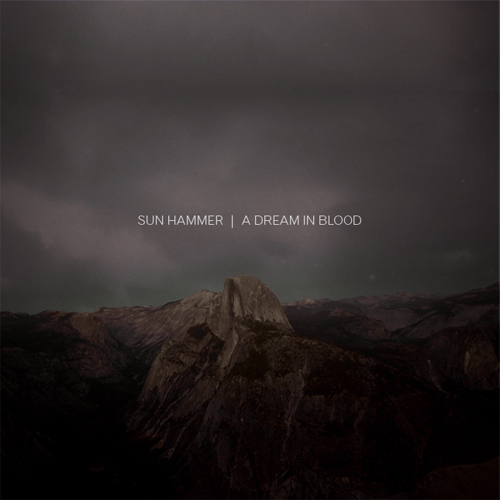 In August of 2010, a new online magazine sprang to life unleashing a torrent of music reviews in electronic, ambient, and experimental music. The initial vigor of output was sustained throughout the first year, and on the following, the site tried its hand at curating a free compilation, Sequence1. Received with a very positive response from the critics all over the world, Futuresequence followed up with a second installment. Both compilations could not possibly fail, after all they featured some of the most prominent artists on the scene, encountered throughout the course of magazine's life cycle. But could this access to known names give an unfair advantage to the newly born label, and would subsequent independent releases fall short of expectations? Today I'm happy to proclaim an undeniable rejection of those questions, luring in the depths of doubting minds. Futuresequence is here to stay and make its own impact on the evolution of sound!
Jay Bodley is definitely part of this success story. Emerging out of nowhere on the above mentioned first installment in the Sequence series, this Michigan based experimental sound artist was clearly overlooked. Although Bodley only had a three-minute track among a compilation from the acclaimed musicians such as Maps And Diagrams, Rafael Anton Irisarri, Talvihorros, Pleq, Kyle Bobby Dunn, Antonymes, Listening Mirror, Gurun Gurun (I'll stop here before I list the entire roster of the Sequence1 release), that single track stood boldly on the shoulders of giants, demanding full attention, and eventually receiving all that was deserved. And that's how I discovered the music of Sun Hammer.
Slow drones cover the surface of my dream clouded and sleepy mind. Humming textures, hiss and processed noise creep through the landscape of void and abyss. The dominant presence of life in the empty space is sound, breaking through the surface of low-frequency vibrations like spring flowers in a late spring frost. Indeed, some of the sounds on A Dream In Blood were sourced from field recordings in Jefferson National Forest, located in Appalachian Mountains of Virginia in the United States, and later transformed and processed in Bodley's studio with an array of homemade Max/MSP effects. Beginning with short sine waves, Bodley carefully manipulated the source material, giving into occasional modulation error and randomization of this organic approach.
"Each track is grown organically into fully fledged artefacts, so whilst Bodley skilfully tends to the development of the sonics, much occurs out of pure accident and lack of control. Faded remnants of the original tones resurface, creating harmonics between the original and the extracted sounds; a portal to the well of the subconscious."
The theme of this five-track release is captured with a single 19-minute same-titled track, A Dream In Blood. Unfolding like a hibernating creature, the minimal drone and micro ambiance of a single tone would even make Taylor Deupree proud, who in fact mastered the release. A Dream In Blood is only a second release for Futuresequence, following a debut by Radere – I'll Make You Quiet. And as I have already boldly proclaimed, the label is here to stay, so get used to it. I doubt my convincing would turn out to be a difficult job, as I'm sure you'll discover this beaut on your own.
Be sure to read our Interview with Sun Hammer