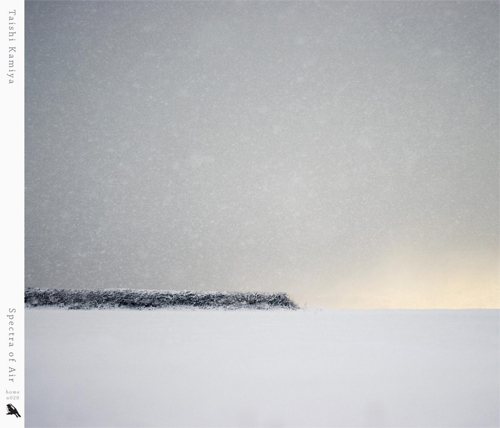 Japanese instrumentalist Taishi Kamiya's Spectra of Air is the artist's first studio album. Released by the ever impressive Home Normal, the album is a departure from Kamiya's previous focus on improvisation. Instead we find a carefully constructed soundscape, rich in steadily built texture and detail. The result is both immersive and intriguing.
The artwork on Spectra of Air's cover, a gorgeous snow covered landscape, hints at a cold, minimalist album. When opening track "Calm" begins this is indeed the impression created as a solitary, isolated tone slices through the silence. But as the track progresses the sound gradually builds into something more textured and warm. Like the sun rising on a cold winter's morning, the effect is one of beauty and hope.
The album continues to engage and "Northern Nature" and "Misty Morning" together form the album's highlight. The first is an expansive, sprawling song that scatters rain drop like sounds over the murmur of electronic drone. It finishes with Kamiy's saxophone, used here to create a fluttering end to the track. "Misty Morning" follows, and it is a truly exquisite piece. The warmest, most hopeful song on the album, it is an example of perfectly executed ambient music. The following track, "Air", makes full use of the saxophone, this time creating a sober, brooding piece. The closing track "Drowse" is more deconstructed and minimal. Scattered glitches create a sparse ending that drifts away slowly. The sun setting, perhaps.
Spectra of Air is a fantastic album. It can be cold and remote, even sombre at times, but its scattering of hope and beauty, flickering away between the snowflakes, will draw you in. Like the sight of sunlight on a winter's day, this album is a rarity and one that is highly recommended. Taishi Kamiya is set to release an improvised work, also on Home Normal, which, judging by Spectra of Air, should be well worth checking out. Meanwhile, there's a three track EP, titled Moor, released by Twisted Tree Line in January of 2012.
©
Review by Ben Rutter exclusively for Headphone Commute.