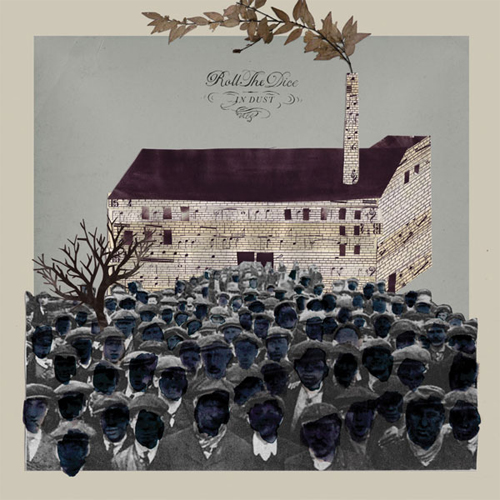 Opening up with a synth chord build-up full of zeal and anticipation, as if I am about to take off into outer space, Malcolm Pardon and Peter Mannerfelt construct layers of thick pads on the very first track. Second track in, and echoes of analogue synth love begin to manifest themselves through repetitive arpeggios and gentle pitch bend slides ala Hawtin's three-oh-three era. But In Dust is not a pounding techno trip, nor is it a cosmic synthpop flight; and by the time the piano keys announce themselves you realize that Roll The Dice is a whole other affair. While analogue synthesizers are still at the center of each composition, the overall feel of music makes Kraftwerk, Cluster, and Tangerine Dream sound like a stroll through a historical park.
Analogue equipment carries its own distinct charm, something most modern software just can't replicate. Where digital synths are unerringly accurate every time, the slightly bent and burnt circuitry of older, beaten-up gear lends it a wonderful feeling of unpredictability. Each time you send a signal blazing through its innards something slightly different comes out, lending it something it's getting harder to find in modern electronic music: a real sense of character.
It's true, the world has seen a recent obsession with some early musical styles, bringing disco, new wave and dream pop back onto our radars. The key to achieving perfection in these genres (while still staying relevant in today's information and music overload) is execution. And when one puts the entire heart and soul into the music it simply shows – no need to polish off the dust or embellish on the cover art – all imperfections in the lo-fi recordings or the scratched out faces on the photograph will do. The instruments will sing themselves.
In Dust is the duo's second full length release. Their self-titled debut came out on Digitalis in 2010, and Leaf also released a limited two-track live performance EP from the group as RTD on Record Store Day, Live In Gothenburg – August 7 – 2010. This last recording captures this Stockholm based duo slouched over the machines semi-controlling the analogue monsters who seem to have a life all of their own.