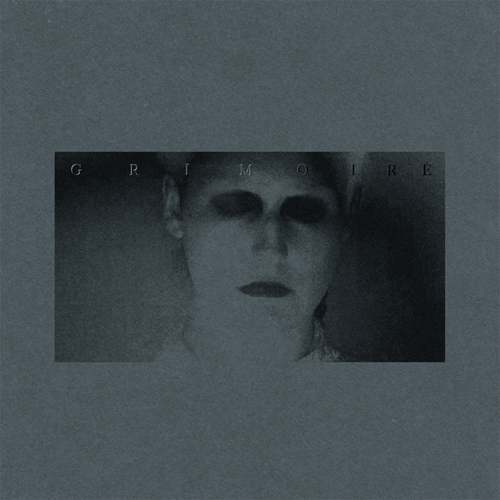 Listening to the music of Pepijn Caudron can be a bit discomforting. The story of Grimoire begins with an echo of a poignant voice, a rasping breath, a howling bass, nails clinging to a metal stool, darkness enveloping the heart, "Can you hear me? You died. Do you remember that? Don't be afraid. Let go of the earth. You understand? You don't belong here."
Kreng's latest collection of sonic spells and aural curses tightens around the breath and slides down the stairs of moaning woodwinds, screeching strings, and menacing percussion. Darker than the dismal night spent in an abandoned cell for unsound souls and lost minds, Grimoire is a chilling score for the fever in your brain.
"Grimoires are books of magic, the most important of which has a stranglehold on cultures both ancient and more recently than most people probably care to realize. These books have slipped into folklore and legend, and like those faded pages of incantations there is something deeply mystical and indescribable about Kreng's music."
As I listen to Grimoire, the film behind my closed eyelids is black and white, an eerie suspense sketch made in the early 20s – antique, occult, and avant-garde. The Belgian artist remains mysterious. Little is known about his work besides the 2009 release on Miasmah, titled L'Atopsie Phenomenale De Dieu. What I was able to dig up is that Caudron is a member of an artistic team at Abattoir Ferme, a Belgian theater company, responsible for productions such as Phantasmapolis, Mythobarbital, and Tourniquet – a macabre collection of 'speechless performances'.
Fans of Murcof's The Versailles Sessions (Leaf, 2008), Talbot + Deru's Genus (Ant-Zen, 2009), and Rudi Arapahoe's Echos From One To Another (Symbolic Interaction, 2008), will appreciate this dark ambient and modern classical marvel. Highly recommended!
Read Headphone Commute's Interview with Kreng
Check out our Miasmah Label Special