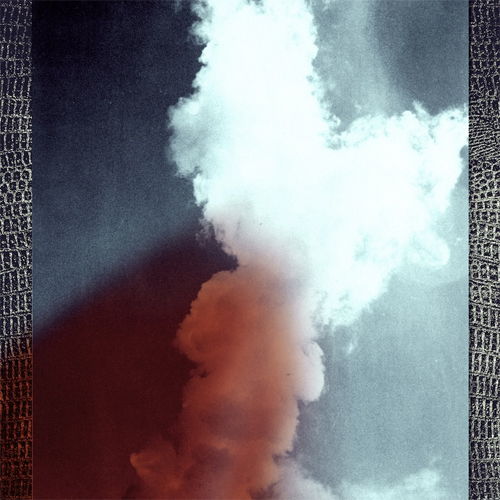 Having just witnessed a live performance by Simon Scott at Seattle's Decibel Festival, I was preparing myself for forty minutes of blissful drone and pacified ambient. Imagine my surprise when Bunny opened up with an almost jazzy groove! I shall, however, curb my revelations – this is, after all a release on Miasmah, a label full of sonic little miracles, including the latest from Kreng and Kaboom Karavan (covered in our Miasmah Label Special)
On Bunny, gentle jazzy percussion is enveloped in experimental frequencies of Scott's soaring guitar, shoegaze textures and melodic soundscapes. At times reminding me a bit of Mike Cadoo's Bitcrush project (vocals and all), Scott demonstrates his musicianship and versatility with instruments, confirming once again his comfort level in the studio and on stage alike.
"The overall premise of the record is apparent from the very beginning, and might surprise some with its inspired take on the blackened jazz and smokey Americana heard in 'Paris, Texas' or 'Mulholland Dr.' […] The juxtaposition of the pitch-black humour gives an unnerving mood to the tracks which only emphasizes the blues-flecked dread of the record itself."
Having impressed the ambient and modern classical community with his 2009 debut on the same label, Navigare, Scott sustained the delight to our ears with his range of styles and appearances on Secret Furry Hole [Nivalis, 2010], Slaapwel [Silenne, 2010], Low Point [Conformists with Dag Rosenqvist, 2010], Immune [Traba, 2010] and Sonic Pieces [Depart, Repeat, 7″, 2010]. Leaving his Slow Dive history in the dust, Scott has launched his solo career onto the playlists of many discerning critics and followers.
The album features appearances by Klimek (Sebastian Meissner) and Sawako, with the beautiful cover design and photo of the clouds resembling a bunny by Erik K. Skodvin. Another great recommendation!
Check out Headphone Commute's Miasmah Label Special