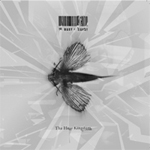 Imagine a mash up of Thom Yorke, trip-hop beats, and celestial choirs, and you'll only have an inkling of what to expect with The Hurt Kingdom, the new release from East Midlands artists To Bury a Ghost. These ambitious lads marry thundering bass lines with swooning emotional passages, capped by delicate strings. They carry it through from "Birthday" to the astounding crests and dips of "Beginning Is The End" and finish with a glitchy remix of "Coming Up for Air" by Lee J. Malcolm. The Hurt Kingdom is an impressive debut EP and I look forward to hearing more from them.
Recommended if you like Explosions In The Sky, Yndi Halda, and Her Name Is Calla. The EP is available from the band's bigcartel page.
©
Review prepared by Elizabeth Klisiewicz for Headphone Commute.