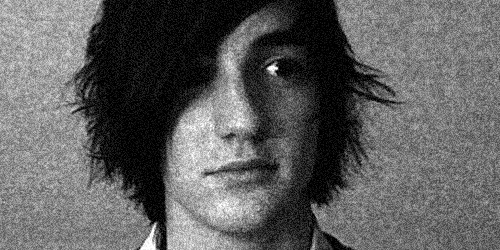 What is the central theme behind the album, and where does the name Holly Lane come from?
You may notice that the tracks names from Holly Lane are all places in Enid Blyton books. Enid Blyton was an english children's writer and I remember reading her stories when I was younger. The names of the places seemed to match the instrumental themes I was using in the album. As the album developed, so did the soundscapes, and the places in the book seemed to fit in perfectly with the tracks.
What are some of the field recordings on the album, and how did you go about capturing them?
I live in a very rural location. This is great for inspiration and field recordings. I found a lot of sounds in the woods, bird noises, wind, trees etc.. I also used a windscreen wiper recording I had made, radio recordings and also recording around the house, taps dripping and other sounds. When putting them in the track I try not to make them the to far forward in the mix, I try to make them an accompaniment to the instrumental work.
What instruments do you play on the album?
I use a number of instruments on the album. Piano, Violin, Guitar, Voice, Bass Guitar and various other small instruments (Organ, Childrens Piano etc…). I have had reviews saying that they think that i have used electronics & string pads and I have had many people ask me how I get my "synth to sound like that". The truth is that the whole album uses acoustic instruments, anything you may think is electronic will be an acoustic instrument, and I have processed the recordings to sound like that. To be honest, when people ask me I don't know whether to take it as a musical compliment or not.
Can you tell us about your production setup?
My setup is fairly minimal, I try to keep it as simple as possible. I record into Logic & Ableton through a few different audio interfaces I have. I use condenser, vocal and contact mics and I tend to effect the audio within my DAW's. As I record a wide range of material from straight Piano and Guitar pieces to large soundscapes I have developed simple techniques to work with. I find that trying to do too much often ruins it and makes tracks too chaotic to get any meaning or clarity across.
What made you want to start your own label, Schedios?
The idea came up for the label through my own drive to push new artists that I believe in. Modern Classical/Ambient/Experimental music is something that I find exciting, innovative and a great form of expression. I am so proud to be part of what is going on in this particular branch of music at the moment and my label has allowed me to push artists that I believe in and that I myself am a fan of.
And how did you end up getting signed to hibernate?
I met Jonathan (Hibernate) through the Schedios Label and we discussed a release, which has turned out to be "Holly Lane". Jonathan is a fantastic guy to work with and Hibernate is fast becoming one of the the best Ambient/Experimental labels out there, Jonathan is so supportive, as anyone who has worked with him will know, and I am very pleased that I was able to release something under the Hibernate label.
Who are some of your favorite composers? Are there current artists that you would like to collaborate with?
I have many composers and artists that I draw inspiration from. Listening to music helps me in everyday life and you will rarely see me without a set of headphones in my ears. I listen to many composers Philip Glass, Steve Reich, Max Richter, Arvo Part being just some of them. Current artists that influence me the most are musicians such as Nils Frahm, Simon Scott, Library Tapes, Peter Broderick, Danny Norbury, Hauschka and Keith Kenniff. Some of them I am lucky to be friends with and some I have had the pleasure of working with, and the rest someday I hope i will. There are far too many other musicians to list that I would love to work with, and I always look to collaborate with new people. This answer could go on and on so i'll stop here because the list I would like to write may not fit on the website.
What are you working on right now? And what do you think we can expect from you next?
At the moment I am concentrating on my piano work. My favourite compositions to write are piano miniatures and I am slowly getting through recording a set that I have been playing live for a while now. I have a 5″ limited vinyl that will be arriving on the lovely Brian Records and a couple of planned piano releases. Any updates can be found on my Facebook and myspace pages. It is a very exciting time and I am so pleased to have so many people that are so supportive. It is easy to keep on playing shows and recording when people believe in your music.
See also Headphone Commute's review of Holly Lane
Also, check out Clem Leek's Sound Postcard!